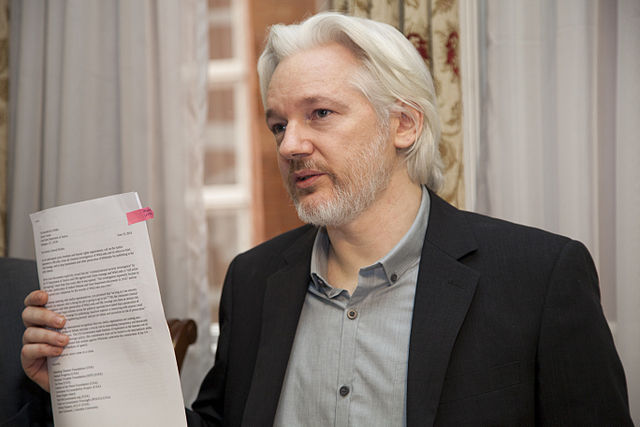 Wikileaks Reveals Details of NSA Spying on Brazil
July 6, 2015
By Staff
Top Story — The whistleblower website Wikileaks has released documents detailing the extent of the U.S. surveillance that targeted Brazil's president and others, causing a major diplomatic row in 2013.
The documents, according to Wikileaks, show that the U.S. National Security Agency targeted Brazil's President Dilma Rousseff and several other key government officials, tapping their phones as part of a broad program of so-called "economic espionage." The documents, released on July 4, point to a broader spying effort than was first revealed in 2013, with an emphasis on finance and economic officials.
The first revelations of this program in 2013 prompted Rousseff to cancel a planned state visit to the United States. She later announced that her confidence that the spying program had been cancelled, although Wikileaks head Julian Assange said in a statement that the documents suggest the spying has continued.
"If President Rousseff wants to see more U.S. investment in Brazil on the back of her recent trip as she claims, how can she assure Brazilian companies that their U.S. counterparts will not have an advantage provided by this surveillance, until she can really guarantee the spying has stopped – not just on her, but on all Brazilian issues," Assange said in a statement, referring to Rousseff's recent U.S. visit.
Assange is currently a guest of the Ecuadorian embassy in London, where he has been living since 2010 in an effort to avoid extradition to Sweden to face charges of sexual assault, which he denies.
Headlines from the Western Hemisphere
North America
In a statement issued on Friday, the Mexican Defense Department said that soldiers had express orders to respect all human rights ahead of the June 30, 2014 incident in which 22 suspected gang members were killed. The statement comes as a response to uncovered army documents that show soldiers were instructed to "take out" criminals at night, instead of arresting them.
A commander with the Beltran Leyva cartel in Mexico, for whom an extradition request was issued by the United States in 2011, was arrested on Friday while celebrating his birthday in a trendy part of Mexico City.
Caribbean
Amid a worsening debt crisis, Puerto Rico Gov. Alejandro García Padilla on Friday signed a bill to allow public agencies to buy as much as $400 million in tax and revenue anticipation notes, in an attempt to invigorate the Treasury Department's liquidity.
Fidel Castro made his first public appearance in over one month during a televised appearance between the former Cuban leader and cheese experts in the Caribbean island-nation.
Central America
In the largest demonstration to date against Honduran President Juan Orlando Hernández, an estimated 60,000 people marched in the capital city Tegucigalpa on Friday, demanding the president's resignation for alleged corruption.
A congressional committee in Guatemala voted that President Otto Pérez Molina be stripped of his immunity so that he can be investigated in an ongoing corruption scandal regarding his administration.
Andes
Pope Francis arrived in Ecuador on Sunday for the start of a South American tour that includes Bolivia and Paraguay, though not his birth country of Argentina.
The Colombian government announced on Sunday that forensic experts in Medellín are set to begin what will likely be the largest mass-scale exhumation of unidentified bodies linked to the country's civil conflict, which has lasted over 50 years.
The peace negotiations between Colombia's government and FARC rebels, meanwhile, are at their lowest point, according to top government negotiator Humberto De la Calle, who told a local journalist that the government could walk away from the negotiating table in Havana if FARC rebels fail to recommit to the process.
Southern Cone
Qom indigenous leaders in Argentina lead a demonstration in Buenos Aires demanding their right to return to their ancestral lands in the north of the country.
Chile emerged victorious at the Copa América football tournament, which ended this weekend, after 99 years of competing in the tournament without winning a title.