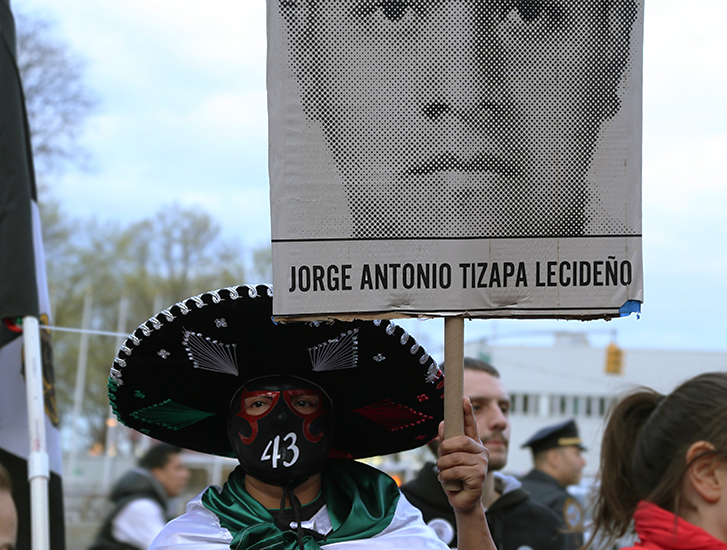 Mexico's Attorney General Releases Files on 'Flawed' Iguala Probe
October 12, 2015
By Staff
Top Story — Mexico's attorney general on Sunday released a massive trove of files pertaining to her office's investigation of the disappearances last year of 43 students in the state of Guerrero.
A team of more than 100 investigators took over seven months to collect the nearly 54,000 files (available at the website of the attorney general's office, in Spanish), divided into 85 volumes and 13 annexes. The collection was reportedly an initiative of Attorney General Arely Gómez González, who took over the investigation of the disappearances after her predecessor Jesús Murillo Karam resigned in February.
Experts from the Inter-American Commission on Human Rights found several flaws in the official account of the students' disappearance.
Also on Sunday, Mexico's National Transparency Institute ordered the army to release its records of any communications with the United States from the night of the students' disappearance, The Associated Press reported.
The release of the documents "appears to meet" a separate order by the Transparency Institute, the AP notes.
Headlines from the Western Hemisphere
North America
Caribbean
Central America
Andes
Southern Cone