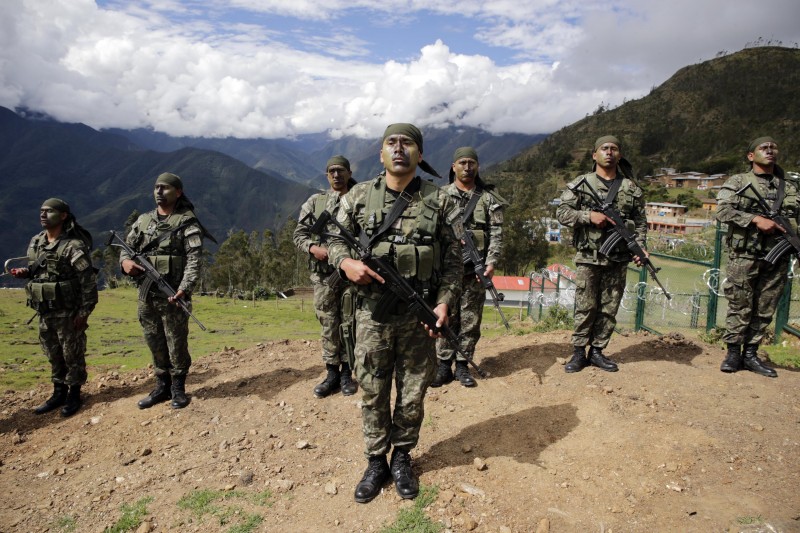 Peru Will Probe Military Collusion With Traffickers After Damning Report
October 15, 2015
By Staff
Top Story — Peruvian authorities on Wednesday announced they will investigate corruption in the armed forces following an investigation by The Associated Press detailing the near impunity with which illegal flights ship cocaine out of the Andean country.
The flights have reportedly contributed to half of the growth in the cocaine trade in the past 4 years, which brought Peru ahead of Colombia as the world's top supplier of cocaine in 2013, a trend later reversed.
Peruvian President Ollanta Humala made drug eradication a priority of his administration. Since Humala's election in 2011, Peru has spent over $60 million on eradication and in conjunction with U.S. and European Union interdiction efforts, the government has destroyed record amounts of coca.
Critics say this policy merely pushed the cocaine trade to the heavily forested valleys of the Apurímac, Ene and Mantaro Rivers commonly known by its Spanish acronym VRAEM.
According to the AP's investigation, small planes land four times daily in the VRAEM on dirt airstrips close to military headquarters where with the knowledge of military commanders they to drop off cash and pick up nearly 660 pounds of partially refined cocaine. Each planeload is worth $7.2 million in overseas markets.
Military officials say the forces at their disposal in the VRAEM, nearly 6,000 spread over 30 bases, are no match for the heavily armed traffickers and community members that they claim are connected to the Shining Path guerrilla group. For their part, DEA and Peruvian narcotics prosecutors allege that military collusion with traffickers in the region is at an all-time high and have expressed fears the Peruvian government is at risk of becoming a "narco-state".
Just Published in Latin America News Dispatch
Headlines from the Western Hemisphere
North America
Caribbean
Central America
Andes
Southern Cone