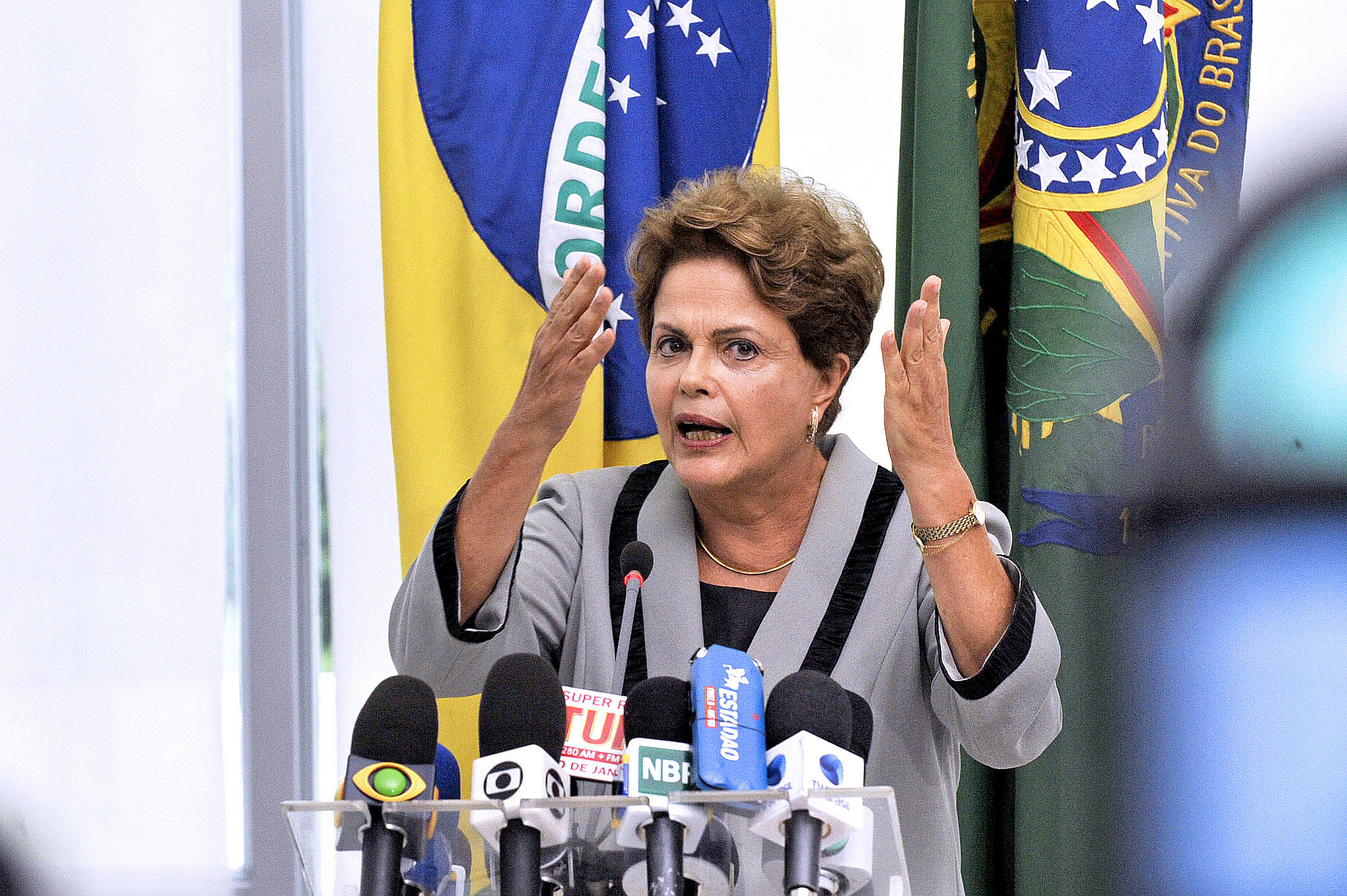 Brazilian President Dilma Rousseff. (Image:
Senado Federal
, CC BY 2.0)
Brazil's Supreme Court Grants President Temporary Impeachment Reprieve
October 14, 2015
By Staff
Top Story — Brazil's Supreme Court gave president Dilma Rousseff a temporary reprieve from the threat of impeachment on Tuesday, ruling against lower house speaker Eduardo Cunha on issues relating to methodology.
Cunha, who has the power to begin impeachment proceedings against Rousseff, says that the delay will only put the process off a little longer. He was expected to announce a decision regarding impeachment on Tuesday, but opted to put the decision off until next week.
Scandal around Rousseff's administration has heated up since the beginning of the month, when Brazil's Supreme Electoral Tribunal reopened investigations into allegations that she and Vice President Michel Temer used funds from state-owned oil company Petrobras to finance their 2014 campaign — charges they both deny.
The following day, a federal audit court ruled that her administration's attempt to conceal its growing fiscal deficit breached Brazil's fiscal responsibility law.
Some analysts, however, say that the timing of Cunha's announcement will likely depend on the outcome of his own corruption scandal, which includes allegations that he concealed millions of dollars in Swiss bank accounts.
Rousseff's second term has seen her approval ratings dip to single digits, with hundreds of thousands of protesters hitting the streets of São Paulo and Brasilia in August to call for her impeachment.
Several impeachment requests have been filed against her in the wake of the investigations and amid a deepening economic recession that led to a downgrading of the country's credit in September.
If Cunha initiates the impeachment process and it passes through the lower house, Rousseff will have to step down and allow Temer to take over while the Senate begins an impeachment trial. Rousseff has labeled moves against her a "coup plot" and her representatives say that "there is no legal basis" to impeach her, AFP reports.
Headlines from the Western Hemisphere
North America
Caribbean
Central America
Andes
Southern Cone