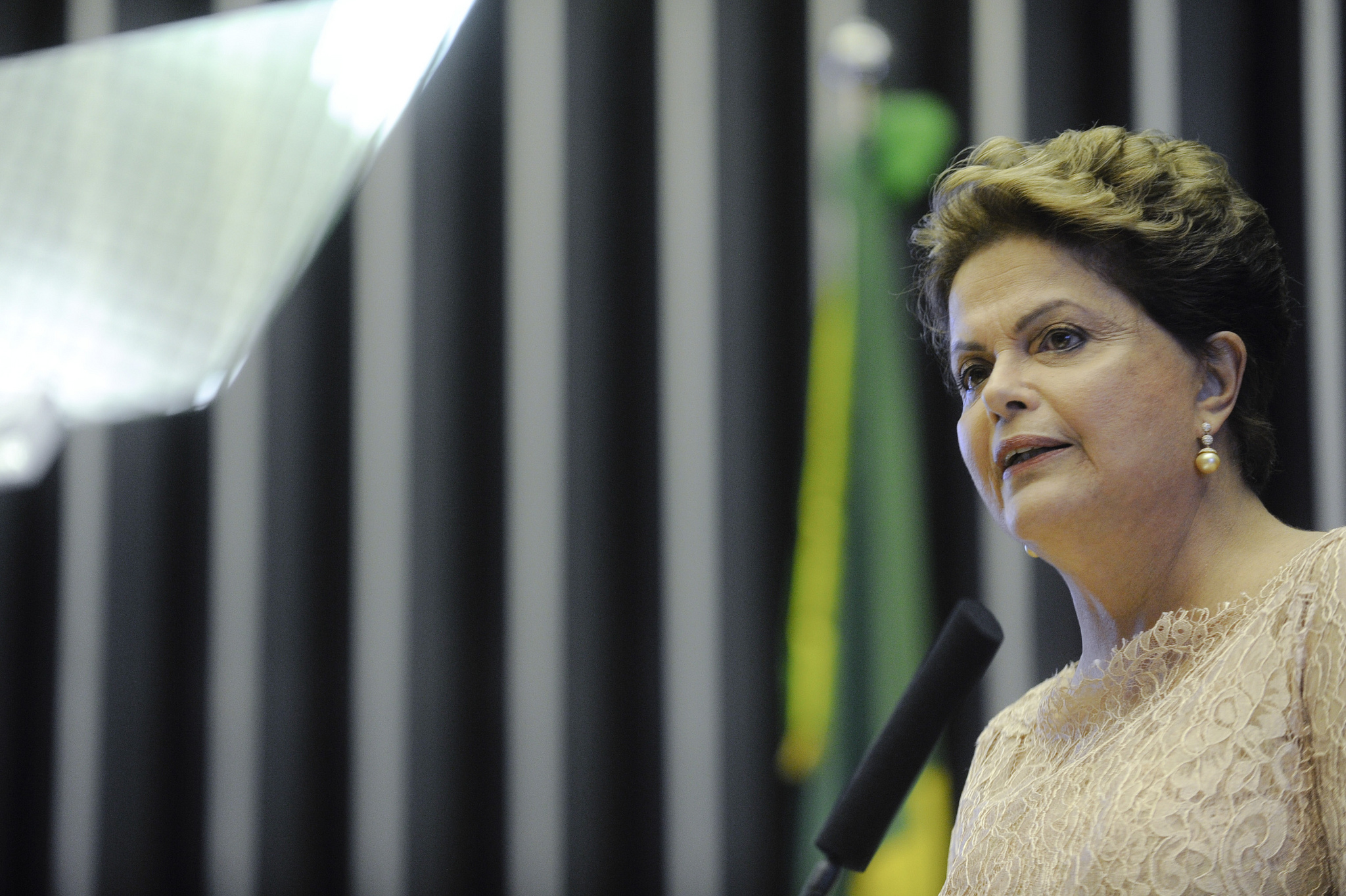 Brazilian President Dilma Rousseff. (Image:
Marcos Oliveira
/Agência Senado)
Brazil Congressional Committee Votes to Proceed with Rousseff Impeachment
April 12, 2016
By Staff
Top Story — The Brazilian congressional committee set up to determine whether President Dilma Rousseff should face impeachment proceedings decided on Monday to uphold the impeachment process by 38 to 27 votes, further increasing the chances of Rousseff's ouster.
Monday's decision brought to an end the first part of the impeachment process, which will now be put to a vote in Brazil's Chamber of Deputies. If Rousseff fails to secure the support of two-thirds of the 513 deputies, the process moves to a trial in the Senate. The Chamber of Deputies is expected to vote on the 17 or 18 of April.
Rousseff is accused of violating fiscal laws to conceal significant holes in the government budget ahead of her 2014 re-election. Her supporters point out that previous leaders have perpetrated equivalent acts of budgetary window-dressing, and that attempting to impeach Rousseff over this alleged deed is tantamount to a "coup."
Vice President Michel Temer also faces impeachment proceedings over the same allegations. On Monday, however, Temer accidentally made public the speech he had planned to give once the congressional committee voted to uphold Rousseff's impeachment process, thus putting him closer to becoming president.
"Many have asked me to address the nation," Temer said in the recording, which his cabinet confirmed was sent out by mistake to some of his cell phone contacts. "I am doing so now with plenty of modesty, caution and moderation."
While Monday's vote deals a blow to the embattled president, Rousseff's impeachment is far from guaranteed. Her opponents are unsure whether they will be able to secure the 172 votes needed in the upcoming Chamber of Deputies hearing. The impeachment will then have to be approved by the Senate in two separate motions.
Headlines from the Western Hemisphere
North America
Caribbean
Central America
Andes
Southern Cone