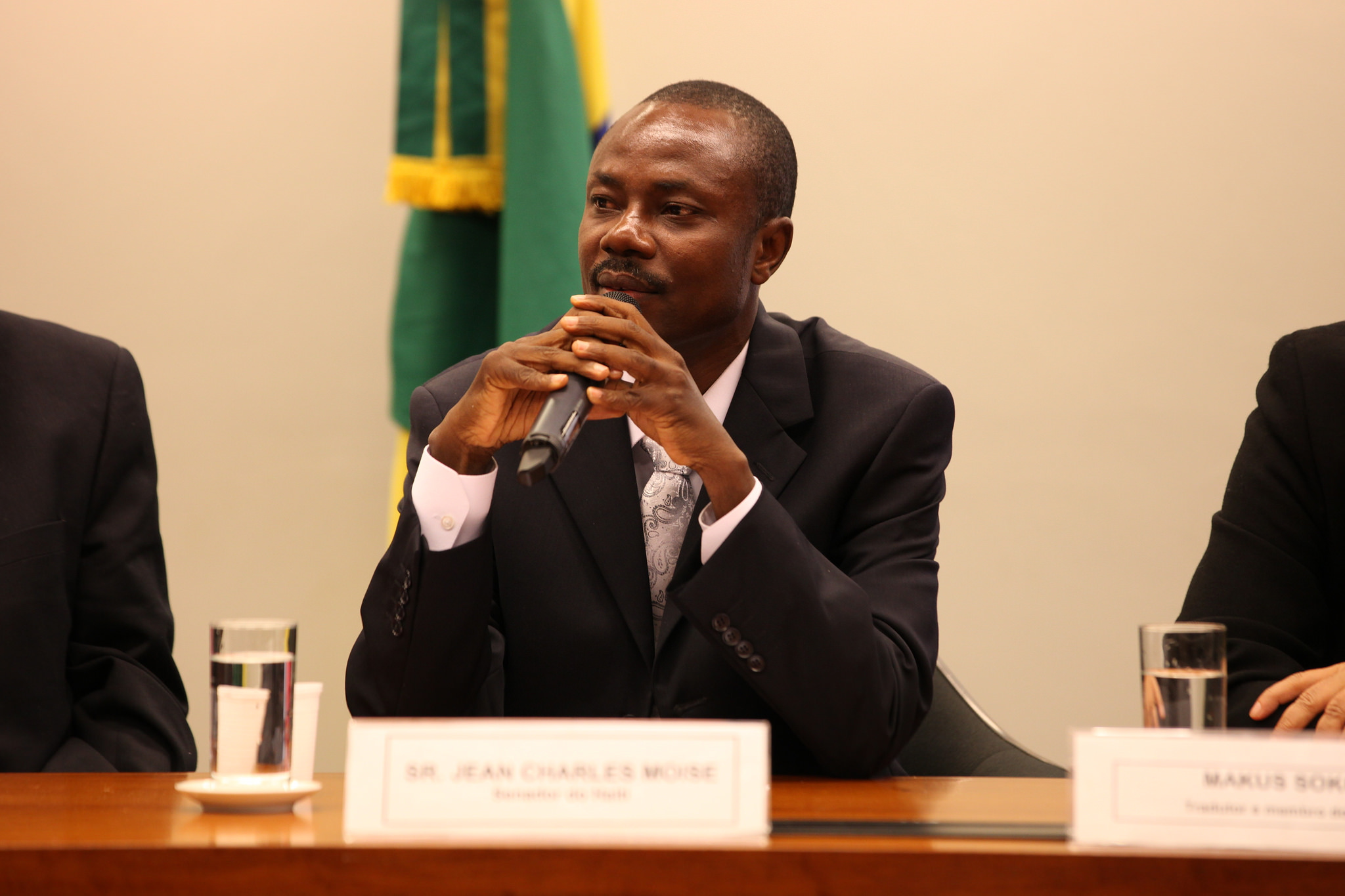 Haitian presidential candidate and former Senator Moïse Jean-Charles (Image:
CDH Camara
, CC BY-NC-SA 2.0)
Accusations of Electoral Fraud Threaten Results, Peace in Haiti
October 30, 2015
By Staff
Top Story — Despite initial reports of a lack of violence or fraud during Haiti's municipal, legislative and presidential elections held Sunday, new concerns regarding potential illegal activity have arisen. Some election observers and opposition candidates have claimed that the elections saw systematic fraud on a large scale.
Chief among the allegations were those of opposition presidential candidate and former Senator Moïse Jean-Charles, one of a few front-runners in the 54-candidate race. On Thursday, Jean-Charles alleged that ballots with votes for him were burned and left behind a building in Port-au-Prince while dozens of other votes for him have gone missing, suggesting a cover-up by officials with ties to current President Michel Martelly. Following the allegation, Jean-Charles' supporters burned tire barricades in some sectors of the city.
Along with the claims of ballot destruction were allegations of ballot stuffing, voters entering voting booths multiple times and the black market sale of accreditation cards, which were distributed to political party monitors ahead of election day with the hopes of minimizing fraud. Reports of accreditation cards being sold for $3 on Sunday and the same card being used to vote multiple times typified the varied claims of irregularity.
All ballots in Haitian elections have to go through a lengthy verification process held in a secure location. Preliminary results are expected to be announced at some point after Nov. 3. A spokesman for current President Michel Martelly's Tet Kale party has denied all allegations of fraud as a "pure fiction".
Headlines from the Western Hemisphere
North America
Caribbean
Central America
Andes
Southern Cone