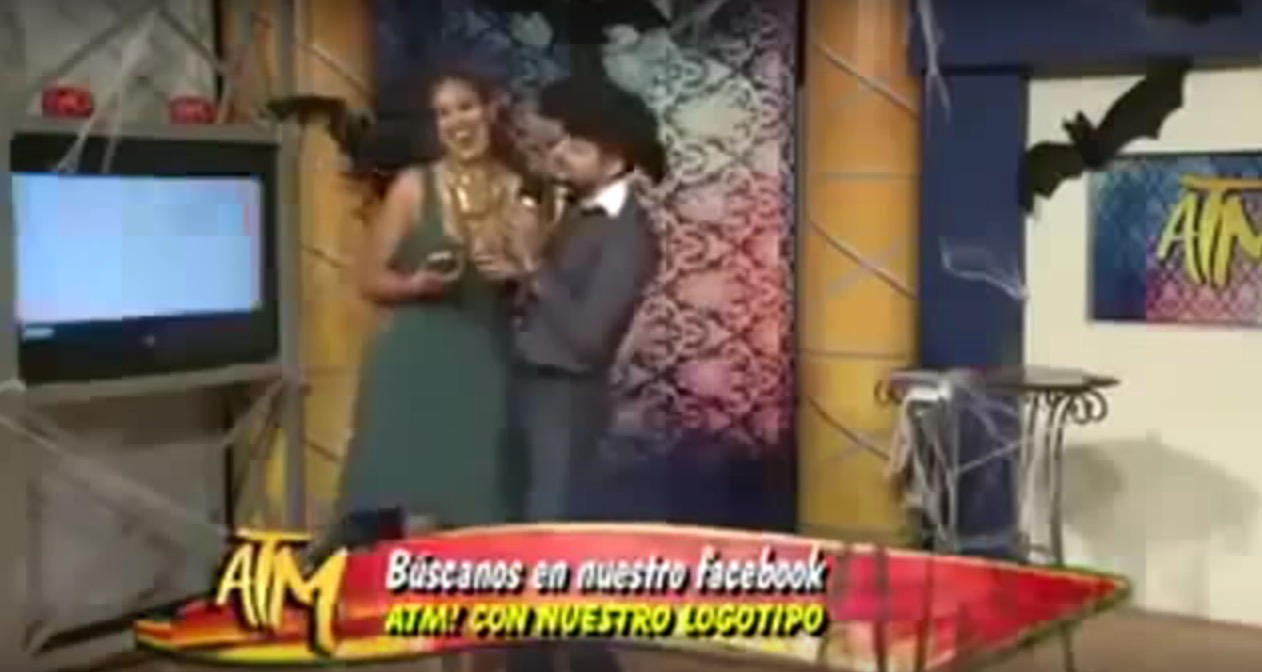 Television presenter Enrique Tovar harassing co-host Tania Reza in a video that has now gone viral. (
YouTube
, screenshot)
Sexual Harassment on Mexican TV Show Sparks Debate, Calls for Government Investigation
November 2, 2015
By Staff
Top Story — A potentially pre-planned instance of sexual harassment between a male presenter and his female co-host on Mexican television last week has sparked a national debate on sexism and may now lead to a government investigation, according to the BBC.
The incident began when the variety show "A Toda Maquina" aired last Saturday. A video from the program, which has now gone viral, showed presenter Enrique Tovar lifting the skirt of his co-host, Tania Reza. He then continued to make sexual advances until he groped her breast. Initially Reza attempted to brush Tovar off, but eventually stormed off the set, saying, "I can't work like this." Tovar excused his co-host by turning to the camera and explaining she was "a bit hormonal."
The interaction generated a public outcry and a national conversation regarding sexual harassment in the workplace, with several prominent lawmakers condemning Tovar. But in a surprising twist of events, Televisa — the producers behind the show and the largest media company in Latin America — issued a statement explaining the interaction was a stunt pre-planned with the intention of making the video go viral. Televisa was unaware of the stunt in advance and fired both Reza and Tovar, who confirmed this version of events in a YouTube video.
But on Oct. 26, Reza posted a status on her Facebook, which has now received over 15,000 likes, saying that she was pressured by the network to corroborate their version of events, adding that Tovar's actions were inappropriate.
While Tovar and Reza have both been rehired and will undergo obligatory sexual harassment training, Senator Angélica de la Peña told the BBC on Sunday that she has requested the government launch a formal investigation.
"The broadcaster refuses to recognize that there is bullying and sexual harassment amongst its employees," said Peña, who is president of the Senate's Human Rights Commission. "This case is a microcosm of the violence that women have to deal with in Mexico."
Headlines from the Western Hemisphere
North America
Caribbean
Central America
Andes
Southern Cone