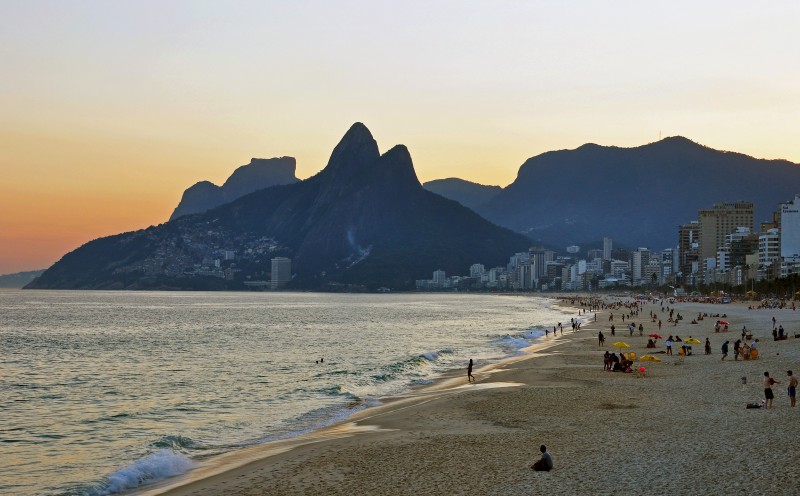 Ipanema in Rio de Janeiro. (Image:
Chenyisyuan
, CC BY SA 4.0)
Brazil Police Investigate Mob Killing in Wealthy Rio Neighborhood
November 17, 2015
By Staff
Police in Rio de Janeiro on Monday announced they will investigate the apparent mob killing of an ice vendor in the city's beachfront neighborhood of Ipanema over the weekend, The Associated Press reported.
The death of Fabiano Machado da Silva, 33, is the most recent episode of vigilante justice to receive national attention in a country where high rates of lynching continue to capture media attention.
Silva was beaten to death by approximately 10 assailants after getting into an altercation with two women leaving a beach party, according to witnesses and security footage released to the local media (link in Portuguese).
Vigilante killings are common in Brazil and have reportedly been on the rise. The country sees an estimated one attempt at mob justice per day, up from four per week until mid-2013, according to the sociologist José de Souza Martins, who studies the phenomenon.
Rio de Janeiro has the second-highest rate of mob killings in the country after São Paulo, according to research conducted by the University of São Paulo's Violence Studies Center.
In September, Rio de Janeiro's secretary of security expressed concern over future acts of vigilantism in the same upscale Rio neighborhood where Silva was killed, after a wave of organized muggings prompted social media users to advocate for mob justice.
Headlines from the Western Hemisphere
North America
Caribbean
Central America
Andes
Southern Cone