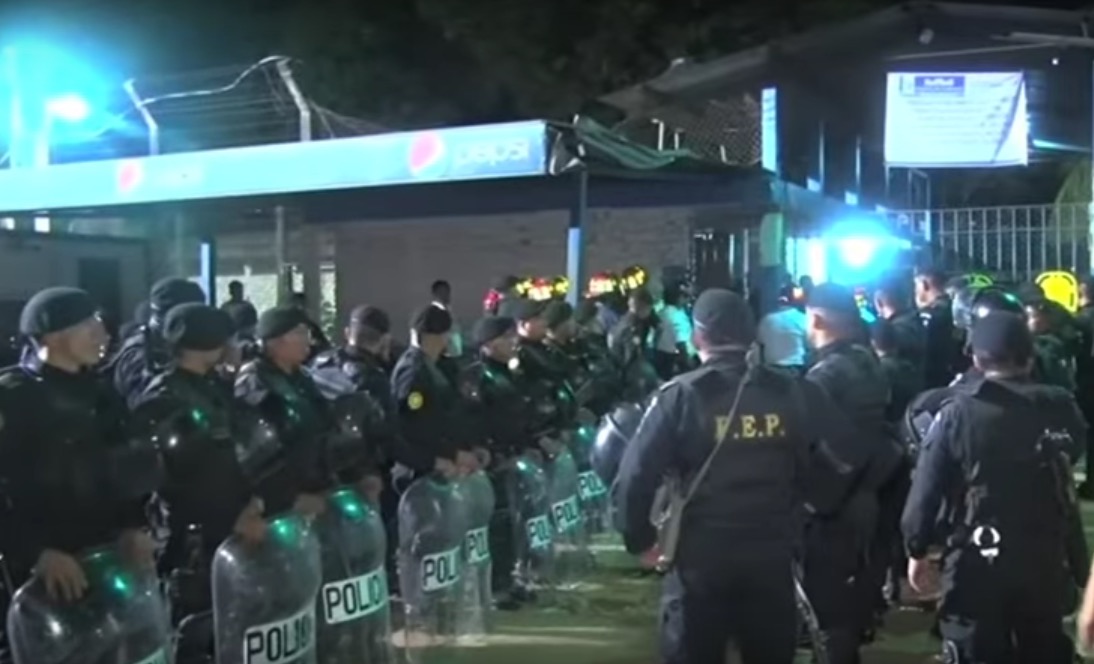 Guatemalan police stand guard outside Canada Rehabilitation Farm, the site of a riot that left 17 dead. (
YouTube
, screenshot)
17 Inmates Dead After Guatemalan Prison Riot
December 1, 2015
By Staff
Top Story — Two thousand police officials finally managed to get a Guatemalan prison under control on Monday after a fight broke out that resulted in the death of 17 inmates, seven of whom were decapitated. Violence allegedly erupted between Mara 18 and Mara Salvatrucha gangs as well as unaffiliated inmates on Sunday afternoon at the Canada Rehabilitation Farm south of Guatemala City.
The fight comes just a few months after President Otto Pérez Molina, who championed the tough on crime "mano dura" policies that sent many youth to jail for alleged gang affiliation, was ousted from office after Guatemala's congress voted to end his immunity from prosecution for corruption. During his term, Pérez Molina also pledged to build new prisons, but touted the plan as a crime fighting measure rather than an attempt to reduce overcrowding.
The Canada Rehabilitation Farm is a prime example of Guatemala's prison overcrowding problem: it holds 3,092 inmates despite being designed to house just 600. Human rights groups, journalists and the U.S. State Department have raised concerns about the mano dura policies and prison conditions in Guatemala.
Numerous reports cite increasing gang violence in the Northern Triangle countries of Guatemala, El Salvador and Honduras as one of the main factors contributing to the surge of unaccompanied child migrants arriving to the U.S.-Mexico border. The number of children arriving began to dip in 2014 following pressure on Mexico from the United States to deport Central American migrants before they reached the border. However, the number of child migrants is on the rise again as violence increases in the region.
Headlines from the Western Hemisphere
North America
Caribbean
Central America
Andes
Southern Cone
Subscribe to Today in Latin America by Email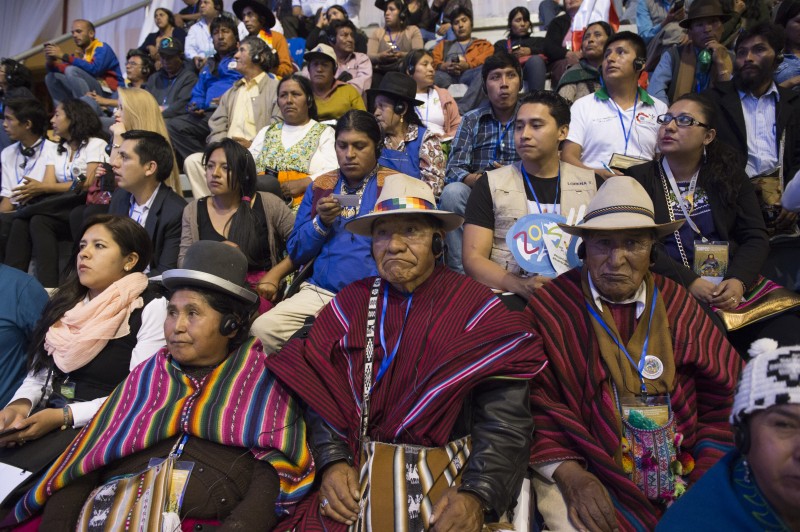 November 30, 2015
> Staff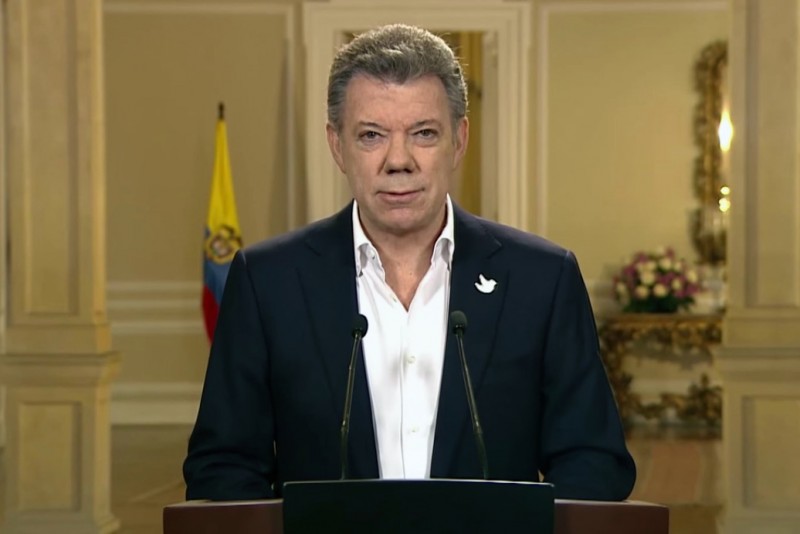 December 2, 2015
> Staff