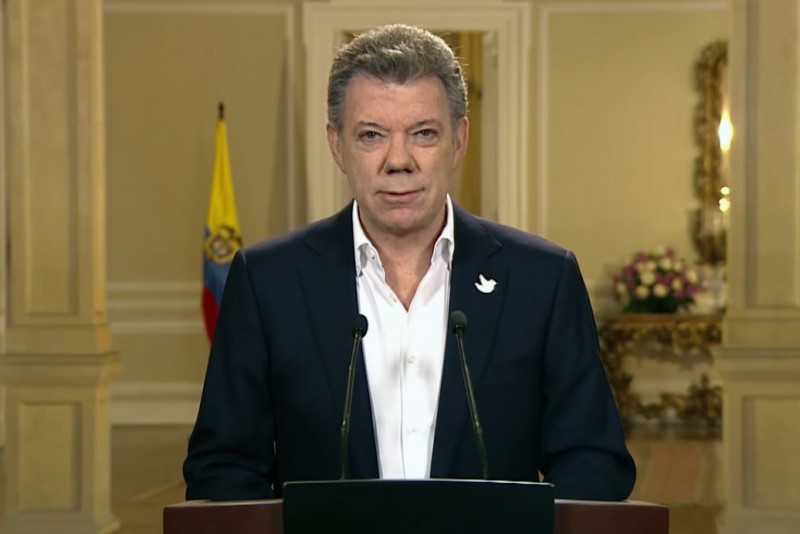 Colombian President Juan Manuel Santos during a July televised address on the peace talks with the FARC. (Image:
Colombian Government
)
Colombia Declines to Extradite FARC Guerrilla to US
December 2, 2015
By Staff
Colombia's President Juan Manuel Santos on Tuesday revealed an executive order rejecting the U.S. extradition request for FARC rebel Juan Vicente Carvajal, wanted in New York on drug trafficking charges, Reuters reported.
The decision, the first time Colombia has declined to extradite a rebel from the Revolutionary Armed Forces of Colombia on drug charges, is linked to the approaching March deadline of ongoing peace talks in Havana, Cuba between Santos' government and the rebels, who have long demanded extradition be taken off the table.
"I don't believe that any guerrilla is going to turn in his weapon only to go and die in a U.S. jail," Santos said in Spain during a visit in March. As Reuters notes, FARC leaders say rebel demobilization, one of the few points still up for debate in the peace negotiations, can't continue without protection from extradition to the United States for past crimes.
Colombia has extradited a number of FARC members in the past, including high-profile leader Símon Trinidad, whose release is demanded by guerrilla negotiators.
In October, Kevin Whitaker, the U.S. Ambassador to Colombia, said that although the United States would always seek out those accused of crimes, Washington would leave the decision of whether to extradite or not to the Colombian government. In an interview with Colombia's Caracol Radio, he noted that "if the [Colombian] government decides it is not convenient to extradite them [to the US], we'll respect that."
Extradition to the U.S. has long stirred controversy in Colombia; since the extradition treaty went into effect in 1982, various groups, including the Medellín Cartel of Pablo Escobar, have pushed for it to be outlawed. A new constitution in 1991 protected Colombian nationals from the practice, a measure reversed by a 1997 constitutional amendment. Extradition was also a key issue during the peace process negotiated between former President Álvaro Uribe (2002-2010) and paramilitary fighters.
Headlines from the Western Hemisphere
North America
Caribbean
Central America
Andes
Southern Cone
Subscribe to Today in Latin America by Email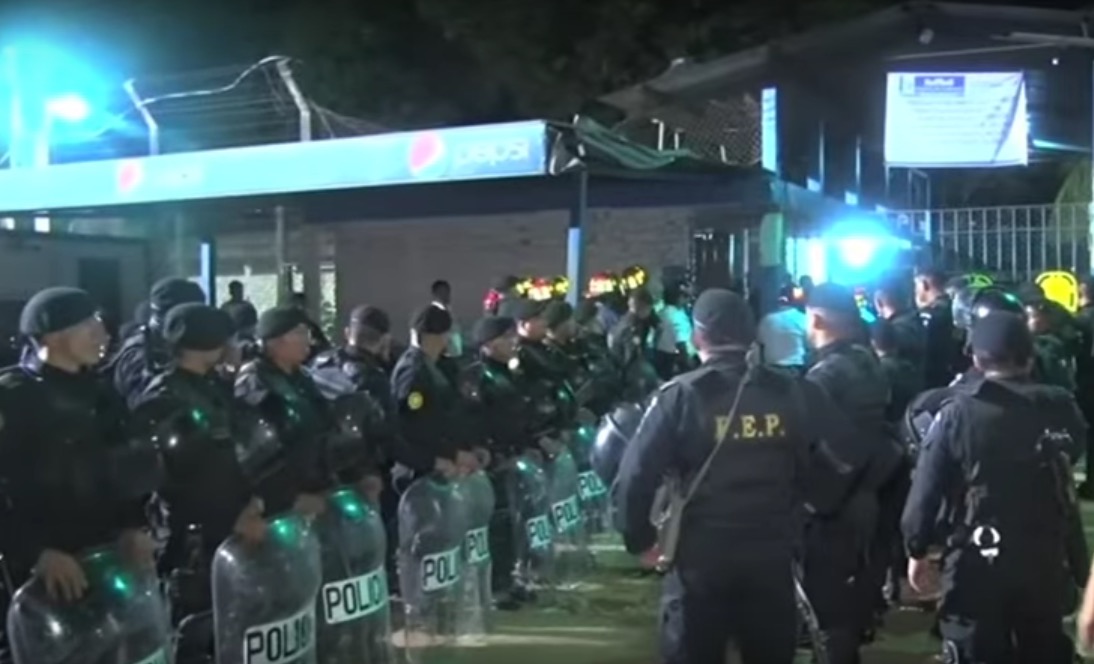 December 1, 2015
> Staff