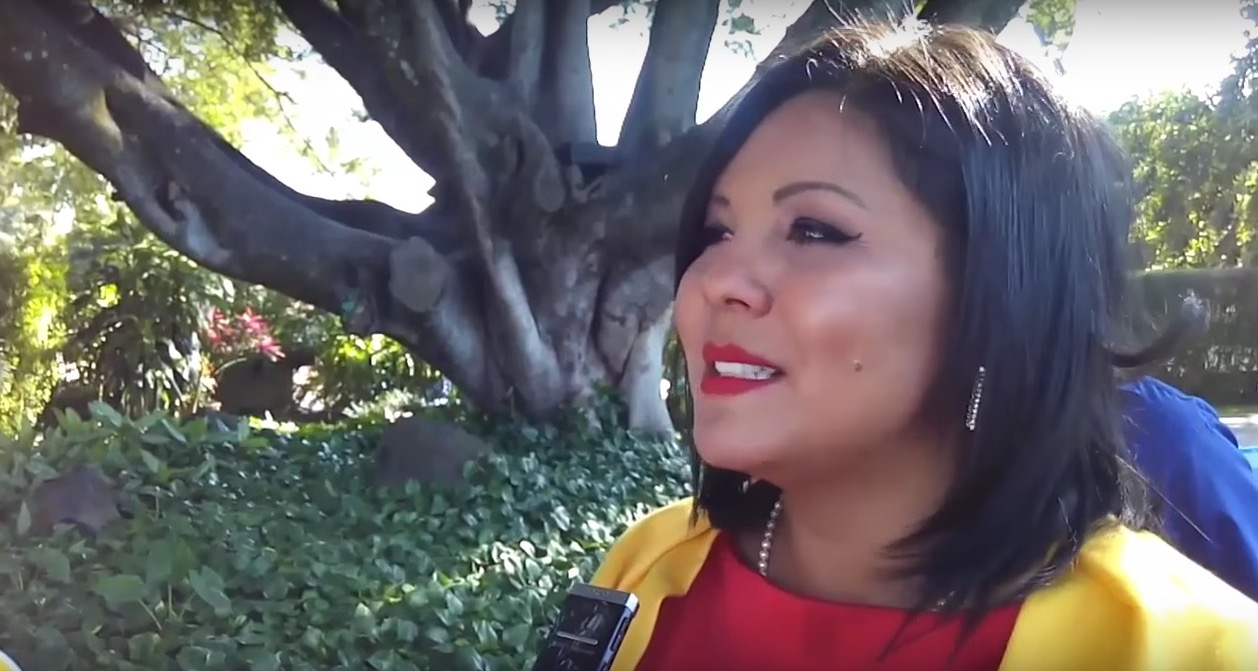 Gisela Mota giving her last interview on the TV channel Maya Comunicaciones. Mota was killed in her home on Saturday. (Image:
YouTube
, screenshot)
Three Suspects Detained in Killing of Mexican Mayor
January 4, 2016
By Staff
Top Story — Three suspects have been apprehended following the Saturday assassination of a newly inaugurated mayor in the Mexican city of Temixco, which has been plagued in recent years by drug and extortion gangs, The Associated Press reports.
Gisela Mota, 33, was shot dead at her home on Jan. 1, just hours after taking the oath of office. She is one of several Mexican mayors to have been killed during the past year. Police reported that Mota was gunned down by four assailants, although two suspects were reportedly shot dead on the scene and three others were taken into custody.
Blaming organized crime for Mota's murder, Morelos State Gov. Graco Ramírez took over police services in 15 cities, vowing that "the government will not be intimidated by organized crime." Mota, a former federal congresswoman, had vowed to fight organized crime in Temixco and had supported the state government's efforts to place local police forces under the control of state authorities.
The Mexico City daily newspaper Reforma has reported that one of the suspects confessed to having been paid 500,000 pesos (close to $29,000) to kill Mota, while the newspaper El Universal is reporting that the assassination was the work of Los Rojos drug gang, which is fighting for territory with other drug gangs in nearby Guerrero state.
In an official statement, the Morelos state government called Mota "an honest and committed public servant," and said that it "will not compromise or give a single step back in building a secure entity, in peace and harmony."
Headlines from the Western Hemisphere
North America
Caribbean
Central America
Andes
Southern Cone