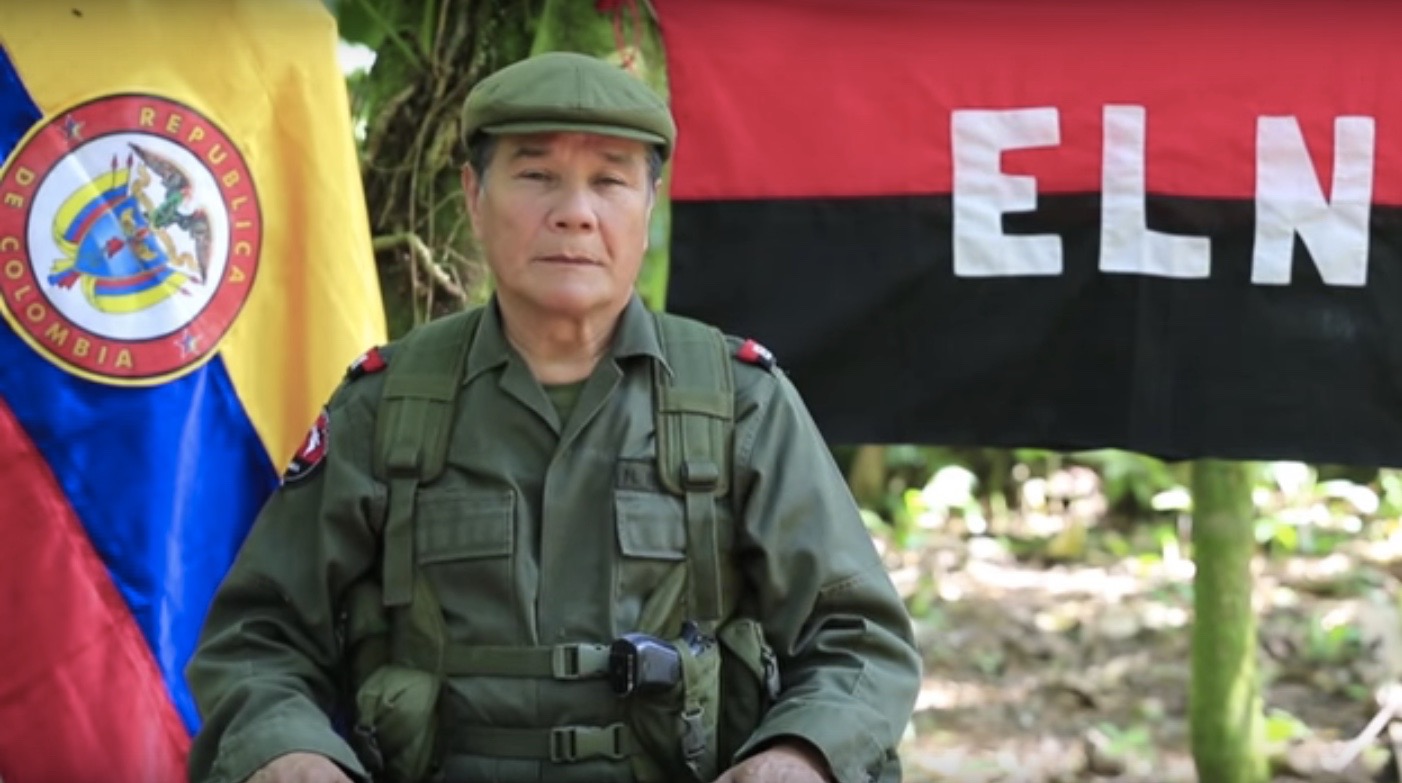 ELN Commander-in-Chief, Nicolás Rodríguez Bautista. (Image: YouTube)
ELN Rebels and Colombian Government to Hold Formal Peace Talks
March 31, 2016
By Staff
Top Story — The Colombian government and rebels from the National Liberation Army (ELN), the country's second largest left-wing rebel group after the FARC, announced on Wednesday that they will hold official peace talks.
The declaration during a press conference in Caracas, Venezuela, comes just one week after Colombian government and FARC negotiators in Havana missed their March 23 deadline to reach a peace deal. Both sides have expressed their commitment to come to an agreement, but still disagree on several key issues.
The ELN has been engaging in exploratory talks with the government for more than a year, but have maintained offensive tactics like kidnapping and bombing oil pipelines along the Venezuelan border. Kidnappings of government and military officials during the last few weeks prompted President Juan Manuel Santos to caution the group against "missing the peace train." As of Wednesday, the two sides had agreed to negotiate on a six-point agenda beginning in Quito, Ecuador.
Inspired by the 1959 Cuban Revolution, the ELN was founded in 1964 by Marxist Jesuit priest and supporter of liberation theology, Camilo Torres. The rebel group is estimated to have some 2,000 active fighters, and has focused its attacks on large landowners, international companies and oil pipelines to highlight their conviction that natural resources should be collectively owned by the Colombian people rather than by foreign multinationals.
Expressing hope for the talks, President Santos said, "If we can make peace, it will be the end of guerrilla fighters in Colombia and thus in Latin America." Many are hopeful that the new set of talks could help to end the more than 50-year long civil war that has claimed the lives of some 200,000 people and displaced millions. Yet critics say that negotiations with guerrilla groups won't necessarily lead to peace, as right-wing paramilitary groups and government forces continue to commit violence throughout the country.
Headlines from the Western Hemisphere
North America
Caribbean
Central America
Andes
Southern Cone