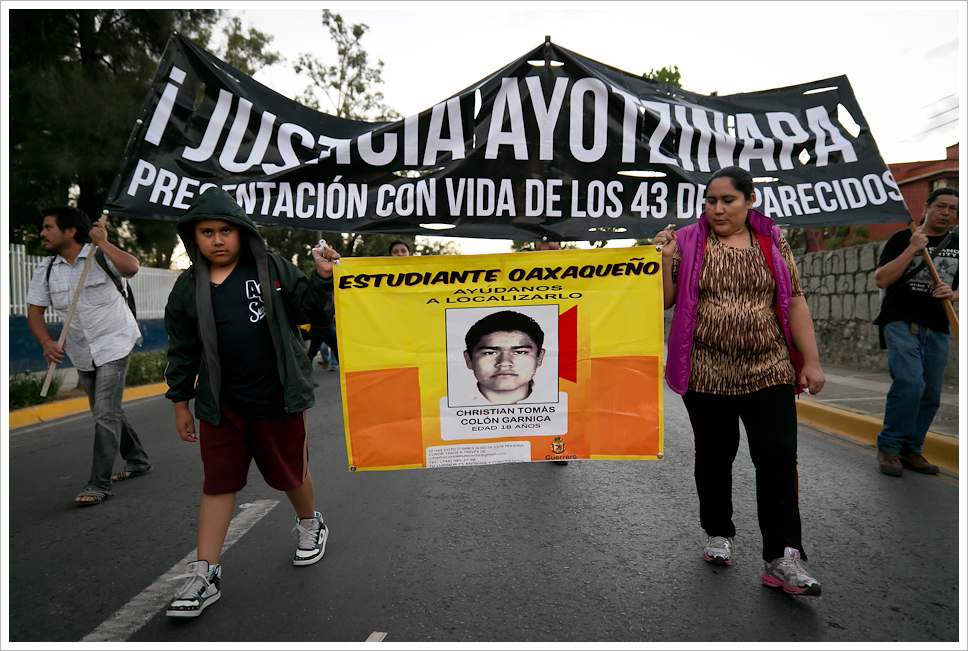 A protest over the Ayotzinapa disappearances in Oaxaca, Mexico. (Image:
Montecruz Foto
, CC BY-SA 2.0)
Mexican Federal Police Implicated in 2014 Student Disappearance
April 15, 2016
By Staff
Top Story — Mexico's Human Rights Commission on Thursday accused federal police agents of being involved in the 2014 disappearance of 43 students in Guerrero state.
The group cited an account from an unidentified witness, who said two federal police agents were present when local police led up to 20 students off a bus after shooting out its tires near the town of Iguala. The local officers said they were taking the students to "the boss," which the federal agents approved, reported the BBC.
The testimony follows revelations made public on April 8 that none of the students' DNA was detected among remains found in a garbage dump. Activists said the lack of evidence contradicted the government's account that the students were detained by local police and handed over to a local drug cartel, who massacred them and incinerated their bodies, disposing of the remains in the dump.
The revelations come at an inconvenient time for President Enrique Peña Nieto. A poll released Wednesday showed his approval ratings are at about 30 percent, the lowest-ever level for a Mexican president.
Headlines from the Western Hemisphere
North America
Caribbean
Central America
Andes
Southern Cone