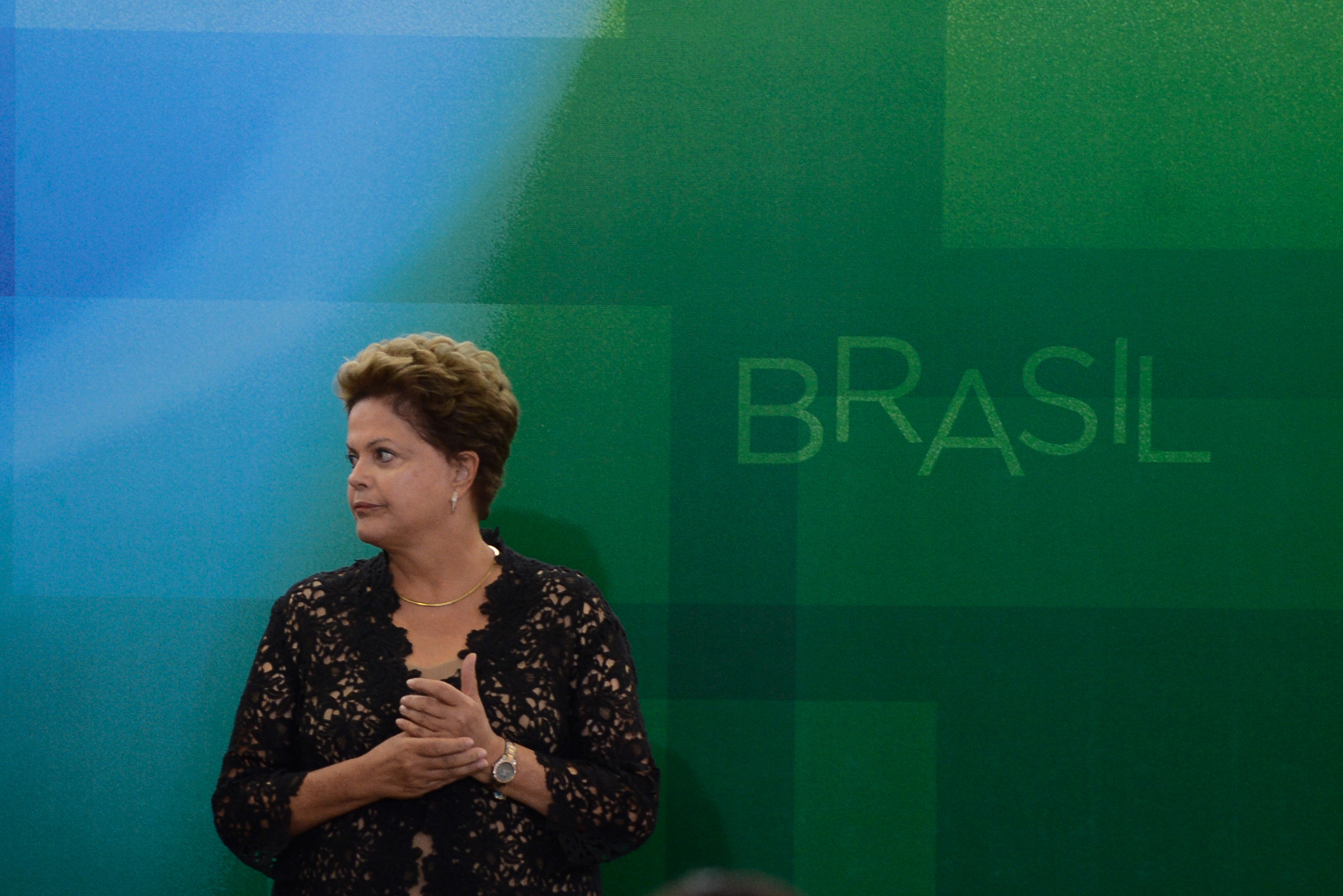 Brazilian President Dilma Rousseff (Image: Agência Brasil)
Brazil's Rousseff Loses Impeachment Fight in Congress
BRASÍLIA — Brazil's Chamber of Deputies voted to impeach President Dilma Rousseff on Sunday, delivering the most significant blow to date against her efforts to remain in power.
A total of 367 congressmen voted to oust the president, compared to 137 who rejected the impeachment petition. (There were seven absentions.) The long-running impeachment effort in Congress, spearheaded by House Speaker Eduardo Cunha, required two-thirds of the 513 congressional votes to pass. It reached the required number with less than an hour left before midnight.
"It is my honor that destiny has chosen me to deliver a rally cry of hope to millions of Brazilians," said Congressman Bruno Araújo, before delivering the crucial 342th anti-Rousseff vote that officially impeached her. Araújo, like many who voted on Sunday, faces charges of corruption.
The effort to impeach Rousseff now moves to the Senate, which will decide on whether to put her on trial. If the Senate votes to instate a trial, Rousseff will be forced to step down for up to 180 days until her fate is determined. Vice President Michel Temer then becomes interim president.
"It is with indignation and sadness that we accept the outcome in Congress," said Brazilian Attorney General José Eduardo Cardozo during a Sunday press conference. "This break with the Constitution comprises a coup against democracy."
Rousseff did not comment on the results on Sunday, and is expected to deliver a public statement on Monday.
Brazilians took to the streets throughout the country to both protest and champion the impeachment vote. Some 79,000 people congregated in the capital's Monumental Axis, according to estimates by the Military Police, with 26,000 supporting the president and 53,000 cheering on her opponents. Fearing clashes between both sides, authorities in Brasília had earlier in the week erected a 1km-long steel wall to separate pro- and anti-government demonstrators.
The impeachment petition against Rousseff stemmed from charges that she cooked the government books to conceal a significant budgetary deficit. In doing so, Reuters reports, she made Brazil's budget appear healthier than it was during her re-election campaign.
Rousseff and her supporters say that past presidents also engaged in the act known as fiscal backpedaling, and that Rousseff only delayed repayments to lenders in order to continue financing crucial anti-poverty programs.
Her opponents say that Rousseff's predecessors never engaged in backpedaling on this scale, and that the act caused the government's borrowing costs to rise due to a loss of confidence among investors. Fiscal backpedaling, her opponents say, constitutes an impeachable offense.
But Rousseff has not been charged in the wider Operation Carwash probe, which has uncovered a multi-billion-dollar kickback scheme at Petrobras, Brazil's partially state-run oil behemoth. The probe has ensnared leading figures in her Workers' Party, some of Brazil's top industrialists and several of the politicians currently seeking her ouster, including Cunha and Temer.
"I cannot understand how a Congress filled with people like Cunha, who faces a litany of charges, can lead a campaign against the president," said Márcia Quadrado, 52, a Workers' Party supporter who attended Sunday's demonstration. "This Congress does not represent me."
Temer also faces an impeachment petition for fiscal backpedaling, the crime for which Rousseff now faces a trial in the Senate. Despite these hurdles, Temer has flagrantly angled for the top job in the past several weeks. He is the leader of the Brazilian Democratic Movement Party, whose split from the government coalition on March 29 comprised the strongest sign at the time that Rousseff would not survive an impeachment vote in Congress. Prior to the split, Temer had assembled a team of economists critical of Rousseff's policies to advise him in the event that he became president, Brazilian newspaper Folha de S. Paulo reported. And on Monday, he released a 12-minute audio clip of himself practicing the acceptance speech he planned to give after Rousseff lost the first stage of the impeachment process. (He says he released the audio by mistake.)
During a speech on Tuesday, Rousseff referred to Cunha and Temer as "coup-mongers" and "conspirators-in-chief." Earlier in April, a Supreme Court minister chastised Cunha for launching the impeachment petition against Rousseff, his sworn arch-enemy, in the same month in which he shelved a petition against Temer, his PMDB party ally, over the same crime.
"This is the first step," said Yuri Carraro, 27, one of the thousands of demonstrators supporting the impeachment process, "but it's not the solution. Temer is crooked; the PMDB is crooked. What I hope for is political reform and a new election, so that people can choose new leaders."
Cleuci de Oliveira is a New York City-based journalist from Brasília, Brazil.