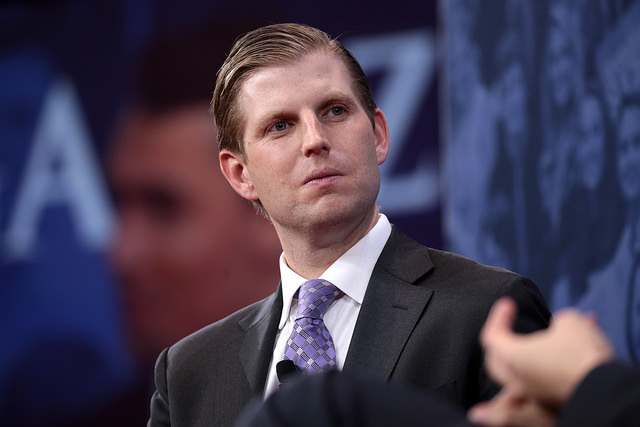 Eric Trump met with developers in the Dominican Republic days after his father was inaugurated. (Photo by Gage Skidmore)
Trump Organization may return for business to Dominican Republic
December 18, 2018
By Staff
TODAY IN LATIN AMERICA
DOMINICAN REPUBLIC: The Trump Organization may be making business deals with developers in the Dominican Republic, a decade after the company sued its partners there and left abruptly during the recession. Critics say the agreements could carry conflicts of interest that compromise the presidency.
This controversy first ignited in February when it was discovered that the Trump Organization was close to reaching an agreement with a Dominican Republic developer. On Monday, the organization Global Witness released an investigative report arguing that the deals would violate the constitution. President Donald Trump called the report "completely false." Trump's adult children run the Trump Organization, but critics say a deal in the Dominican Republic would break Trump's promise not to make overseas deals while in office. Despite that promise, Eric Trump met with developers on the island days after his father was inaugurated.
HEADLINES FROM THE WESTERN HEMISPHERE
NORTH AMERICA
UNITED NATIONS: The U.N. General Assembly approved the Global Compact on Refugees yesterday, with only the United States and Hungary opposing it. This new non-binding compact, separate from the Global Compact for Migration passed last week, seeks to address the strained conditions of refugees in their host communities, to tackle the environmental impact of displaced people and to promote more humane transitions for refugees through humanitarian visas and student scholarships. A record 68.5 million people in the world have been displaced, with 25.4 million of them forced across borders.
MEXICO: Starting next year, the minimum daily wage in Mexico will increase from 88.36 pesos to 102.68 pesos ($5.10), the government announced yesterday. According to Coparmex, the primary lobbyist for the 16 percent increase, this will be the first time since 1995 that the minimum wage would meet the poverty line established by Consar (The National Council for Social Development Policy). The government also doubled the daily minimum wage for a 25-kilometer strip along the U.S. border, as President Andrés Manuel López Obrador promised. Minimum wage workers there will receive 176.72 pesos ($8.80) a day.
MEXICO: The body of Olga Kobel, the mayor of the Juarez municipality, was found on the property of David Olivo, a contractor from the nearby city of Sabinas, yesterday. Kobel had been missing for six days. According to the Coahuila attorney general, Olivo, who allegedly was involved in an extramarital affair with Kobel, shot Kobel after she requested that Olivo's company refund approximately $35,000 for failing to complete a project.
CARIBBEAN
JAMAICA: Police will receive a 16 percent wage hike after the government reached an agreement with the Jamaica Police Federation (JPF) yesterday. JPF represents rank-and-file police, and its spokesperson said the group is "quite comfortable" with this outcome. Negotiations had been going on for more than a year and a half, after the JPF resisted a four-year agreement signed by the government and public sector unions. This deal will last until 2021.
CENTRAL AMERICA
NICARAGUA & COSTA RICA: Hundreds of people protested Nicaraguan President Daniel Ortega's administration from the country's border with Costa Rica on Sunday, responding to a police raid on an independent media outlet in Nicaragua that has documented government abuses. As of September, more than 50,000 Nicaraguans had crossed the border seeking asylum from their government's crackdown on dissent, according to Costa Rican authorities. The political crisis in Nicaragua began in April and has claimed more than 300 lives.  
ANDES
COLOMBIA: Melissa Martínez García, the great niece of Colombian author Gabriel García Márquez, was freed yesterday after being kidnapped in August and held for ransom. The Colombian military detained approximately a dozen people during a special operation to free Martínez García. President Iván Duque described her kidnappers as "common delinquents" with ties to paramilitary groups.
VENEZUELA: Following the United Nations' announcement last week that the number of Venezuelans leaving the country is on track to reach 5.3 million in 2019, humanitarian agencies and researchers reported that most migrating Venezuelans have been separated from their families. Colombian officials reported that 73 percent of Venezuelans surveyed left relatives behind, and the International Rescue Committee found that 52 percent of Venezuelans surveyed in Colombia had been separated from a child. More than 1 million Venezuelans have settled in Colombia after fleeing their country, and Colombian Foreign Minister Carlos Holmes Trujillo predicted that number could increase to 4 million as families are reunited.
SOUTHERN CONE
BRAZIL: Carlos Eduardo Sales Cardoso, also known as Capile, leader of the Brazilian criminal organization Pure Third Command, was arrested Saturday in Asunción, Paraguay. The Paraguayan government will return Capile to Brazil, where he will face charges for homicide and drug trafficking. Paraguay's National Anti-Drug Secretariat said in a statement, "This arrest marks significant damage to the hierarchical structure of Pure Third Command."
December 17, 2018
> Staff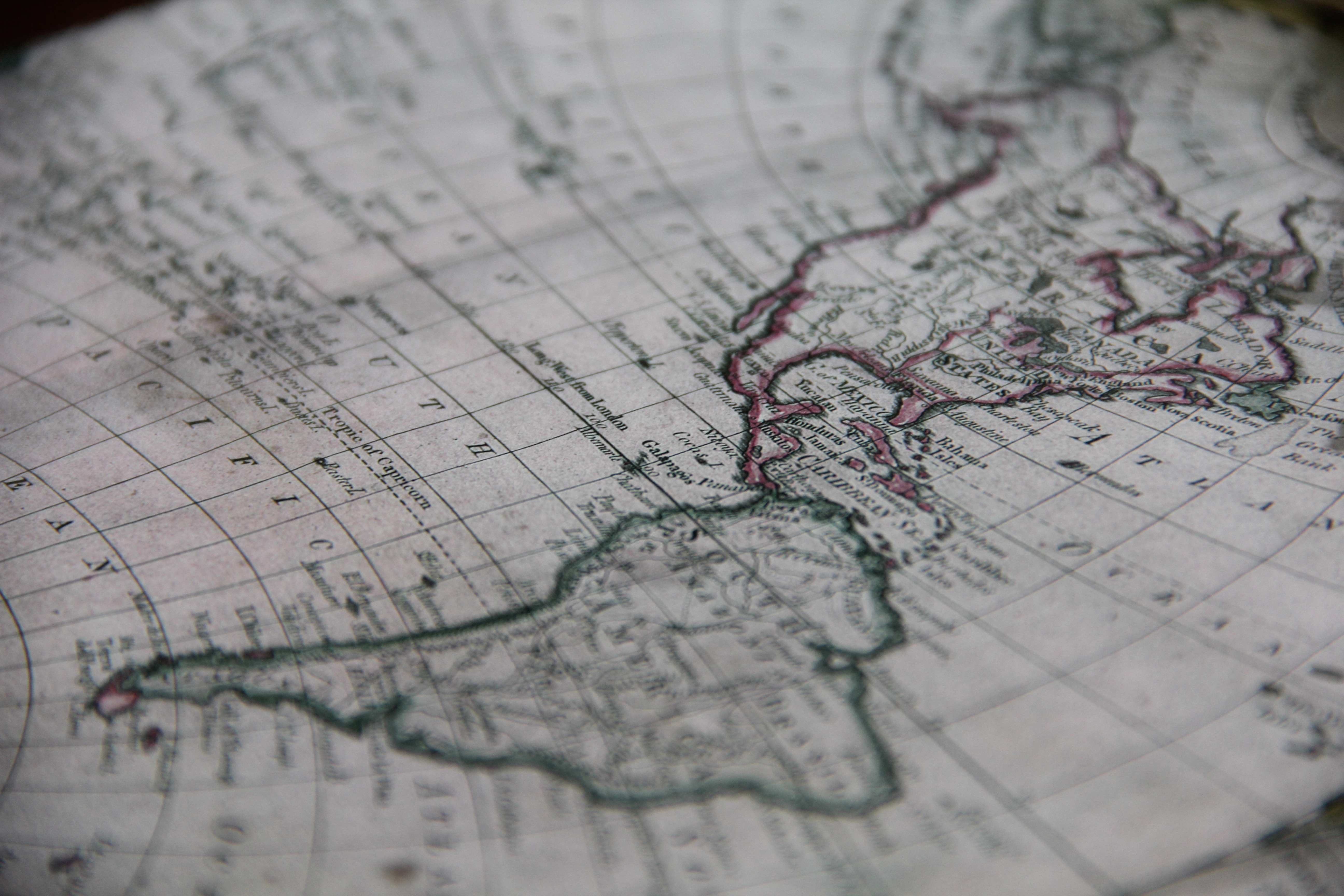 December 19, 2018
> Staff