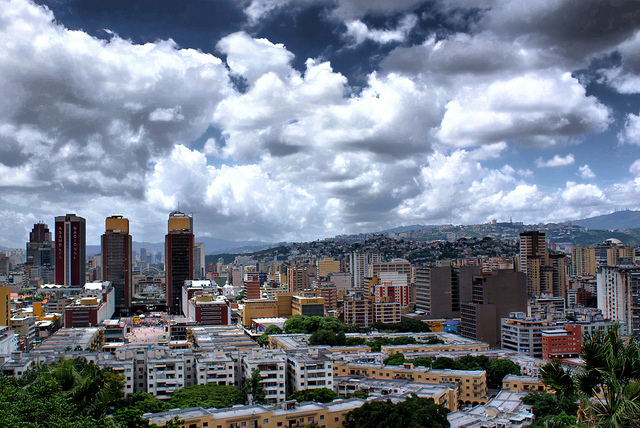 Venezuelan troops blockaded a bridge on the country's border with Colombia yesterday to prevent foreign aid from entering the country. (Photo by Daniel via Flickr)
Venezuelan Opposition Rushes to Deliver Aid; Maduro Blocks Entry
February 7, 2019
By Staff
TODAY IN LATIN AMERICA
VENEZUELA: The Venezuelan opposition is preparing to send tens of millions of dollars in food and medical aid to ease shortages in the country. The opposition announced Tuesday that it would begin stocking warehouses along the country's border with aid sent by the United States, Colombia and Venezuelans abroad.
However, Venezuelan troops barricaded a bridge on the country's border with Colombia yesterday to prevent humanitarian aid from entering the country. President Nicolás Maduro has continued to deny that Venezuela is facing a humanitarian crisis, fearing that accepting aid could justify foreign military intervention. "We are not beggars," he said in a speech to Venezuelan troops.
The Venezuelan opposition, led by Juan Guaidó, is currently coordinating with the United States to open a "humanitarian corridor" for aid. Yet, many humanitarian organizations are reluctant to provide aid to Venezuela in fear of their assistance being construed as political.
HEADLINES FROM THE WESTERN HEMISPHERE
NORTH AMERICA
UNITED STATES: President Donald Trump and House Speaker Nancy Pelosi displayed markedly different approaches to border security after Trump's State of the Union address Tuesday. Trump announced plans for a rally on the Texas border while Pelosi stated that she would back any bipartisan deal from Congress. Both Trump and Pelosi's statements come as the Feb. 15 deadline for negotiators to reach an agreement or face a renewed partial government shutdown approaches.
BORDER: Yesterday, Mexican authorities surrounded a group of 1,600 Central American migrants sheltering in an old factory near the Texas border. The migrants were hoping to seek asylum in the United States, despite U.S. deployment of additional law enforcement to prevent the group from entering the country. The migrant group arrived in Piedras Negras, a border city across the Rio Grande, on Monday. This is the first migrant caravan in recent months to travel to Texas rather than California.
UNITED STATES: After three days of deliberations, jurors at the trial of Mexican drug lord Joaquin "El Chapo" Guzmán have not yet reached a verdict. The jurors are currently debating whether killing a person for a personal reason could be part of drug-trafficking conspiracy. The judge on the case told jurors that if a killing was "wholly personal" and "unrelated to drug trafficking" then it would not count as a drug-trafficking offense. Additionally, the jury requested transcripts of the testimony of three narcos who testified against Guzmán. Deliberations will resume today.
CARIBBEAN
PUERTO RICO: Yesterday, the FBI raided a bank in San Juan that has allegedly conducted business with the Venezuelan government. Douglas Leff, the head of the FBI on the island, stated that the Guaynabo branch of the San Juan International Bank (BSJI) was raided for five hours in order to compile financial documents that reflect the bank's connection with "terrorist" Venezuela. BSJI authorities stated that they complied with the federal agents. No arrests were made.  
CUBA: The Cuban government received a 38 million euro (over $43 million) loan from Russia, which is expected to bolster Cuba's armed forces. The deal was made official yesterday, after President Miguel Díaz-Canel met in Moscow with his Russian counterpart Vladimir Putin. Dmitry Shugayev, the head of Federal Service for Military-Technical Cooperation, stated that Russia had finalized the loan. The military-technical cooperation framework between the two states has been active since 2006, according to Shugayev.
CENTRAL AMERICA
GUATEMALA: Judicial authorities are seeking to remove the immunity of a presidential candidate over allegations of irregular campaign financing. Sandra Torres Casanova, running for president with the National Unity of Hope (UNE) party for the second time, is suspected of not reporting Q19.5 million ($2.5 million) in contributions to the Guatemalan electoral authorities during her 2015 presidential campaign, when she lost against incumbent Jimmy Morales in the run-off. Yesterday, Torres' offices in Guatemala City were raided by agents from the Public Prosecutor's Office. Four people were detained and eight more have been indicted.
SOUTHERN CONE
ARGENTINA: Justice Claudio Bonadio has cited 101 people, including senior officials of the Kirchner era and business executives linked to public work, for bribery. Former President Cristina Fernández de Kirchner will return to court for the third time on Feb. 25. Her hearing comes after new evidence of corruption was discovered last year, after Kirchner's driver, Oscar Centeno, released detailed notes from his time delivering bags of cash to government officials.
BRAZIL: Former Brazilian President Luiz Inácio Lula da Silva was convicted for a second time on charges of corruption and money laundering yesterday. He was sentenced to 12 years in prison. Judge Gabriela Hardt agreed with prosecutors that construction companies involved in a massive corruption case renovated a house for da Silva. Da Silva is already serving a jail sentence of 12 years and 11 months after his first conviction in April 2018.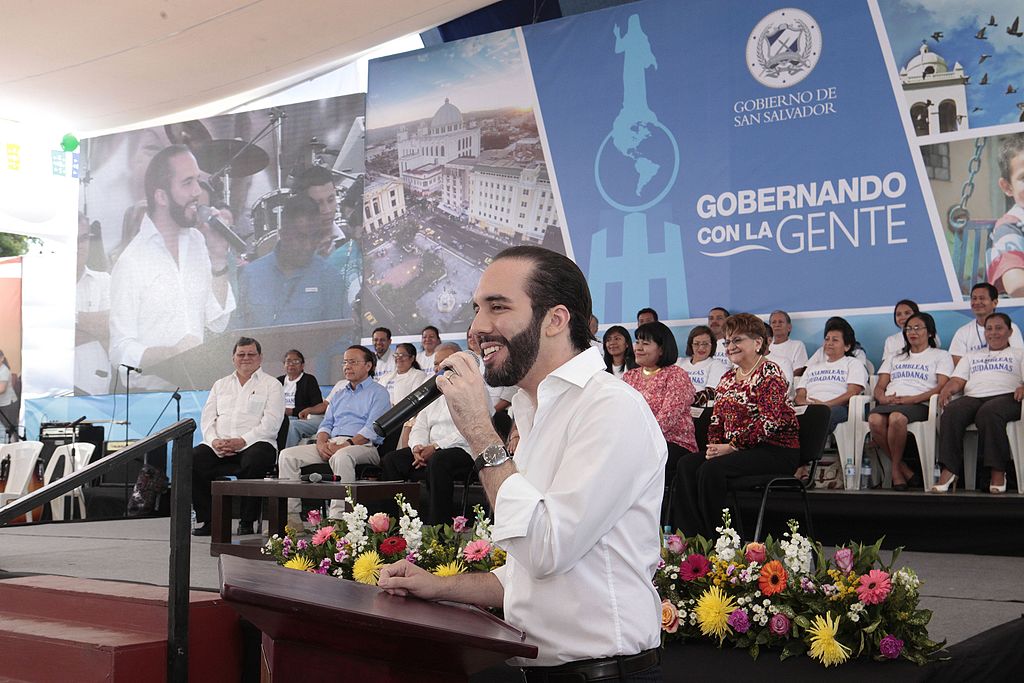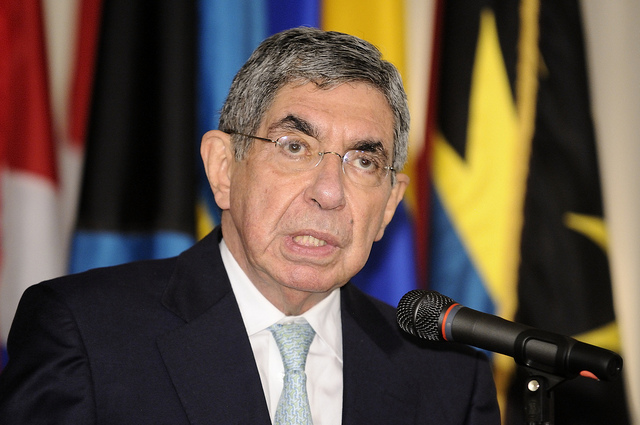 February 8, 2019
> Staff