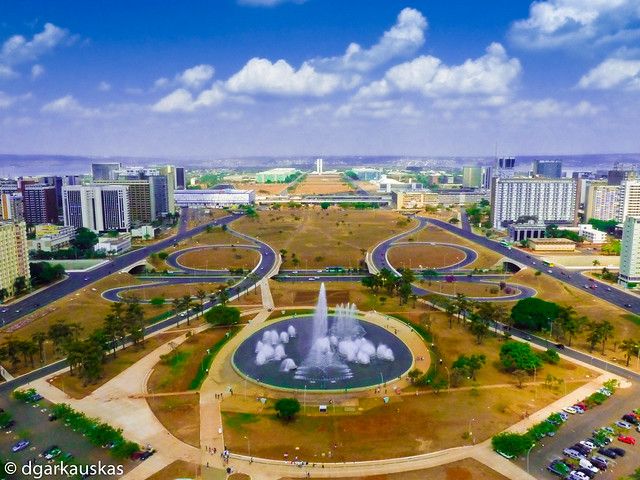 Over 1,000 Indigenous Brazilians gathered in Brasilia yesterday to protest President Jair Bolsonaro's rollback of Indigenous rights. (Photo courtesy of dgarkauskas via Flickr)
Over 1,000 Indigenous Brazilians Protest Rollback of Rights
April 25, 2019
By Staff
TODAY IN LATIN AMERICA
BRAZIL: Over 1,000 Indigenous Brazilians camped outside of Congress in Brasilia yesterday to protest a rollback of Indigenous rights under President Jair Bolsonaro. The three-day campout explicitly denounced what the protesters call the "anti-Indigenous" and fascist government of Bolsonaro. Bolsonaro's government called in the national guard as a "preventive measure," a move criticized by Indigenous leaders.
Bolsonaro has a long history of attacking Indigenous rights, and even praising genocide of Indigenous people. He campaigned on dismantling Indigenous reservations and attempted to eliminate the Indigenous health care program last month. One of his first acts as president was to transfer the regulation of new Indigenous reserves from the National Indian Foundation (FUNAI) to the agriculture ministry, which is aligned with the powerful agribusiness lobby.
HEADLINES FROM THE WESTERN HEMISPHERE
NORTH AMERICA
MEXICO: The Beast, a notorious freight train that travels the length of Mexico, is once again carrying Central American migrants towards the U.S.-Mexico border. This news comes after a raid on a migrant caravan, which deterred future highway marches by other caravans. On Tuesday, over 300 migrants boarded the train in the southern city of Ixtepec.  Although most of them were young men, close to a dozen women and children were among the group. With a high number of police and immigration checkpoints along the highway, many migrants turn to the train as safer, albeit still dangerous, option to reach the United States.
MEXICO-U.S.: Yesterday, President Donald Trump stated that he stood by his threat to send more troops to the southern border. The president's statement follows a confrontation between Mexican soldiers and U.S. military personnel. Yesterday, Trump tweeted, "Mexico's Soldiers recently pulled guns on our National Guard Soldiers," and added, "We are now sending ARMED SOLDIERS to the Border. Mexico is not doing nearly enough in apprehending & returning!"
MEXICO: Twelve years ago, Mexico City became the only state in the country where women could legally obtain an abortion before 12 weeks of pregnancy regardless of the cause. According to data presented by the Ministry of Health, since 2007, 209,353 women have obtained legal and free abortion procedures in the country. None of the 13 clinics in Mexico City that offers free abortion procedures has reported maternal deaths.
CENTRAL AMERICA
GUATEMALA: A Miami judge ordered the arrest of a second Guatemalan presidential candidate. Roberto Arzú, running with the PAN-Podemos coalition, failed to attend court on April 4 in Miami-Dade County in a civil lawsuit filed by a former campaign advisor who demands over $6 million in late payments. Arzú called his advisor "an extortionist." Meanwhile, Guatemala's electoral tribunal barred Mario Estrada's candidacy yesterday. Estrada had been accused of having links to the Sinaloa cartel and now faces trial in a New York court.
HONDURAS: A campaign to raise awareness and promote the legalization of emergency contraception in Honduras started this week. In a country where emergency contraception was banned in 2009, the grassroots initiative expects to end misconceptions about the morning-after pill. In 2018, Honduras ranked second in Latin America for highest number of teenage pregnancies. The campaign "Hablemos lo que es" ("Call it what it is") will be launched today on social media.
CARIBBEAN
PUERTO RICO: Four of Puerto Rico's largest oil companies have been accused of cheating the territory's electricity provider. A class-action lawsuit states that Petrobras, Trafigura, Shell and Vitol have sold low-grade oil at above-average prices to Puerto Rico's Electrical Power Authority (PREPA), which is now bankrupt. Sen. Eduardo Bhatia has called the case the "largest corruption scandal in the history" of the island. The four companies have denied the allegations.
ANDES
PERU: Odebrecht's former Peruvian executive Jorge Barata told investigators on Tuesday that the company financed deceased former President Alan García's 2006 presidential campaign. Barata confessed to giving García's APRISTA party $200,000 and signed a cooperation deal with prosecutors in December. García committed suicide last week right before authorities arrested him for corruption and bribery. García insisted that he was innocent. Odebrecht has confessed to bribing government officials across Latin America in exchange for lucrative public infrastructure contracts.
BOLIVIA: A narco trafficker has fled to Argentina after infiltrating an elite Bolivian police unit, according to Interpol. Pedro Montenegro, who is wanted for extradition by Brazil, managed to infiltrate the Fuerza Especial de Lucha Contra el Crimen (FELCC). Montenegro attended and was given commendations at two events held by the unit. The revelations have resulted in a purge of officials from the institution. So far 150 officers have been suspended while two others, including the former FELCC director, face trial for possible links with drug cartels.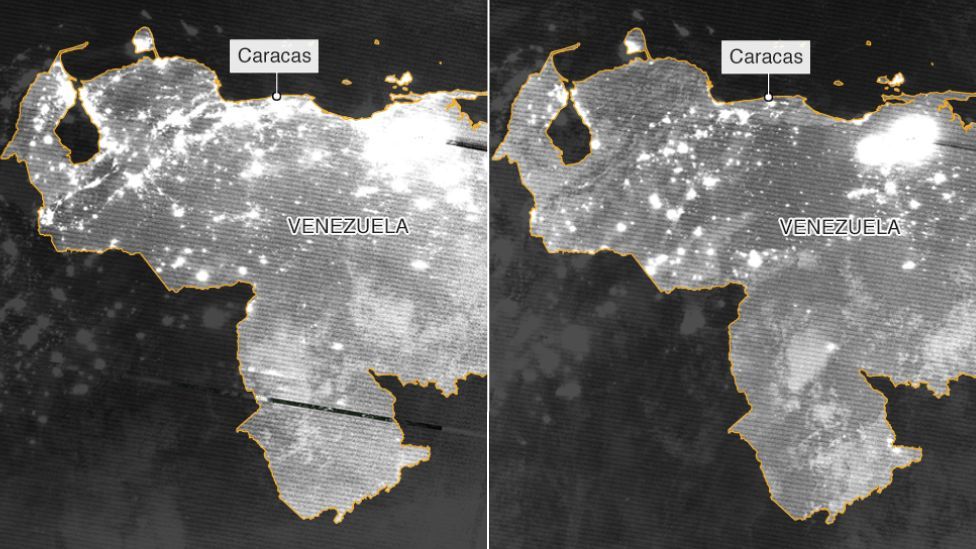 April 24, 2019
> Staff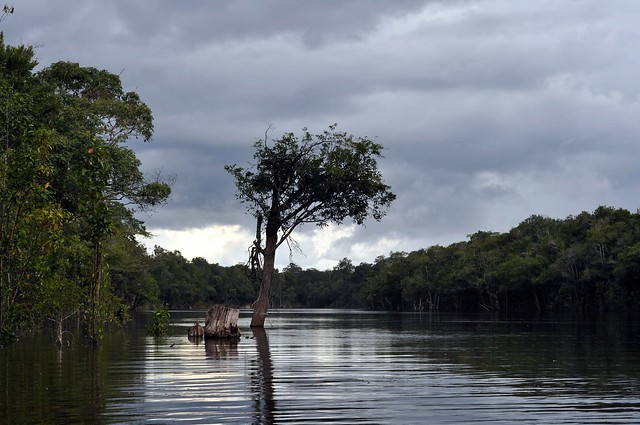 April 26, 2019
> Staff