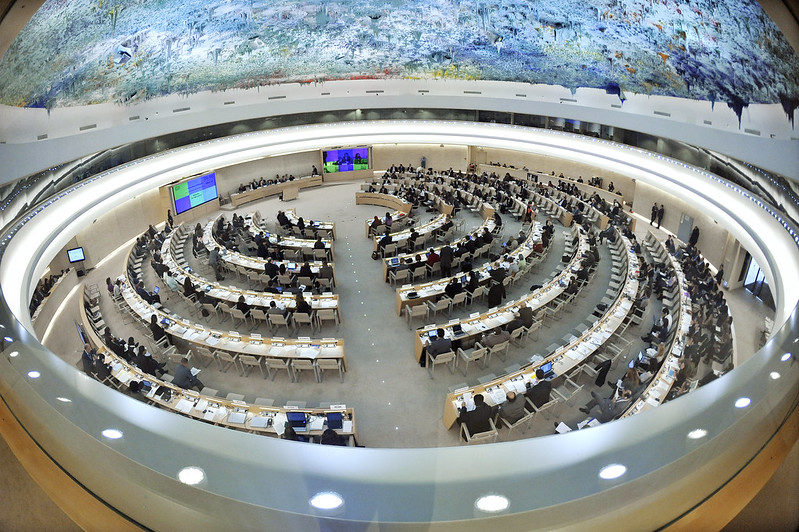 UN Human Rights Council meeting headquarters in Geneva, Switzerland. (Image courtesy of The United Nations via Flickr)
US, Venezuela Clash Over UN Human Rights Council
October 14, 2019
By Staff
TODAY IN LATIN AMERICA
UNITED STATES/VENEZUELA: U.S. State Department Deputy Assistant Secretary Jon Piechowski told reporters on Friday that the United States hopes to block Venezuela from winning a seat on the United Nations Human Rights Council. Piechowski cited severe human rights violations under President Nicolás Maduro's administration as the reason why the United States will not vote for Venezuela this week. "The United States believes that the election of an egregious human rights violator such as Venezuela would be an affront to the Human Rights Council, to the protection of human rights both in Venezuela and globally," said Piechowski. 
UN member states will elect two Latin American nations to the 47-member council. The other two countries currently under consideration for the positions are Brazil and Costa Rica. Human Rights Watch and other non-governmental organizations have called on UN members to vote for the latter over Venezuela.
Headlines from the western hemisphere
SOUTHERN CONE
CHILE: Thousands of Chileans took to the streets in Santiago to demonstrate for Indigeneous rights on Saturday's Columbus Day holiday, which is called the Day of the Meeting of Two Worlds in Chile. Protesters focused their energies on calling for the release of activists detained for protesting resource extraction on Indigeneous land and for the return of ancestral lands. The rallies came amid years of political tension between the Chilean government and the approximately 2 million Indigeneous peoples who call Chile home, including recent incidents of the Chilean government labeling Mapuche activists "terrorists" as they attempt to reclaim lands.
ANDES
ECUADOR: President Lenín Moreno ordered the Ecuadorian army to enforce a round-the-clock curfew in Quito beginning Saturday night in response to massive protests following Moreno's decision to end fuel subsidies. Protests reached a head Saturday as demonstrators gathered outside the National Assembly and fought police officers with stones and Molotov cocktails. However, Moreno adjusted the curfew after the military took control of the city to allow residents of Quito outside between 11 a.m. and 8 p.m. Yesterday afternoon Moreno's government met for negotiations with members of the Confederation of Indigeneous Nations. 
CARIBBEAN
HAITI: Thousands of activists joined Haiti's art community in Port-au-Prince yesterday to protest for President Jovenel Moïse's resignation. Unlike many of the other protests which have occurred this month in Haiti, police did not intervene or use tear gas at the march. Demonstrators are calling for Moïse's resignation amid concerns about corruption and rising inflation.
CENTRAL AMERICA
HONDURAS: Devis Leonel Rivera Maradiaga, former boss of the Los Caprichos cartel, testified in a Manhattan court on Friday that he bribed current and former Honduran presidents to prevent his extradition to the United States. Rivera Maradiaga stated that he bribed former President Porfirio Lobo with between $500,000 and $600,000 in 2009 and current President Juan Orlando Hernández $250,000. So far, Hernández has denied the allegations against him, calling Rivera Maradiaga and others like him "confessed murderers."
GUATEMALA: Guatemalan President-Elect Alejandro Giammattei said he was barred entry into Venezuela on Saturday during a trip to meet opposition leader Juan Guaidó. President Nicolás Maduro's administration defended its decision to block Giammattei's visit, saying that Giammattei attempted to enter the country as a tourist on his Italian passport and not as an incoming head of state. Giammettei's plane landed in Caracas, but he was escorted to a departing flight immediately. Giammettei has spoken in support of Guaidó and invited the opposition leader to his upcoming inauguration.
NORTH AMERICA
UNITED STATES: Late Friday, Trump announced that Kevin McAleenan was resigning as acting homeland security secretary. McAleenan took over as secretary in April, the fourth person to hold the position since Trump took office. Trump said he will name a new acting secretary this week. Sources close to McAleenan told CNN that he felt he had accomplished all he could in the position. In an interview earlier this month, the secretary had expressed frustration with the tone and approach of other officials in the Trump administration. McAleenan thanked the President on Twitter: "we have made tremendous progress mitigating the border security and humanitarian crisis we faced this year."
UNITED STATES: A class action lawsuit charges that the federal government is using marriage interviews as a trap to deport undocumented immigrants. The American Civil Liberties Union (ACLU) of Maryland filed the suit in August, following a similar ACLU lawsuit in 2018. A federal judge has ordered immigration officials to testify in court this Thursday in relation to the 2018 lawsuit. Both lawsuits document similar tactics. Alyse and Elmer Sanchez of Maryland, members of the 2019 lawsuit, say they passed a green card interview in Baltimore to prove their marriage was legitimate. Moments later, Elmer was taken away in shackles.
MEXICO: On Saturday, a caravan of 2,000 Central American, Caribbean and African migrants was stopped near Huixtla, Chiapas, after leaving Tapachula. They had hoped to receive transit visas to travel north after being stuck in Tapachula for extended time periods. Mexican immigration agents and National Guard troops stopped the caravan after it had advanced about 24 miles. Asylum seekers in Tapachula have protested the long waits in Tapachula in recent weeks.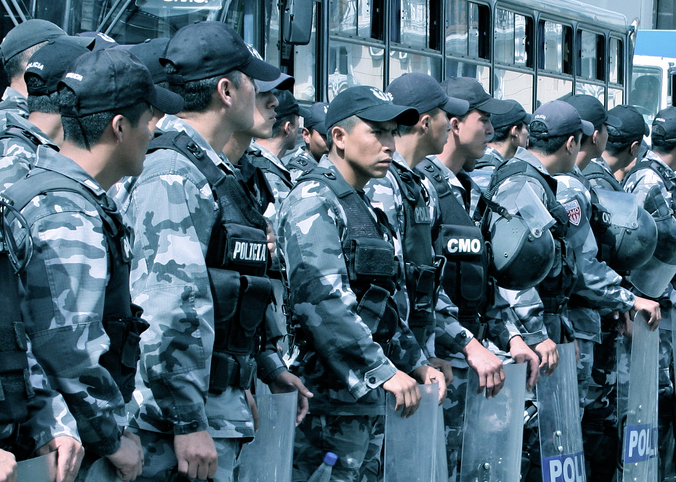 October 11, 2019
> Staff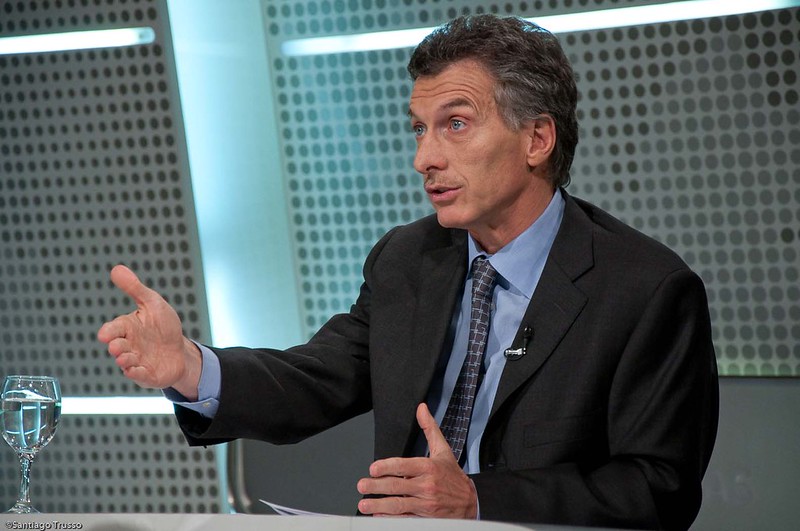 October 15, 2019
> Staff