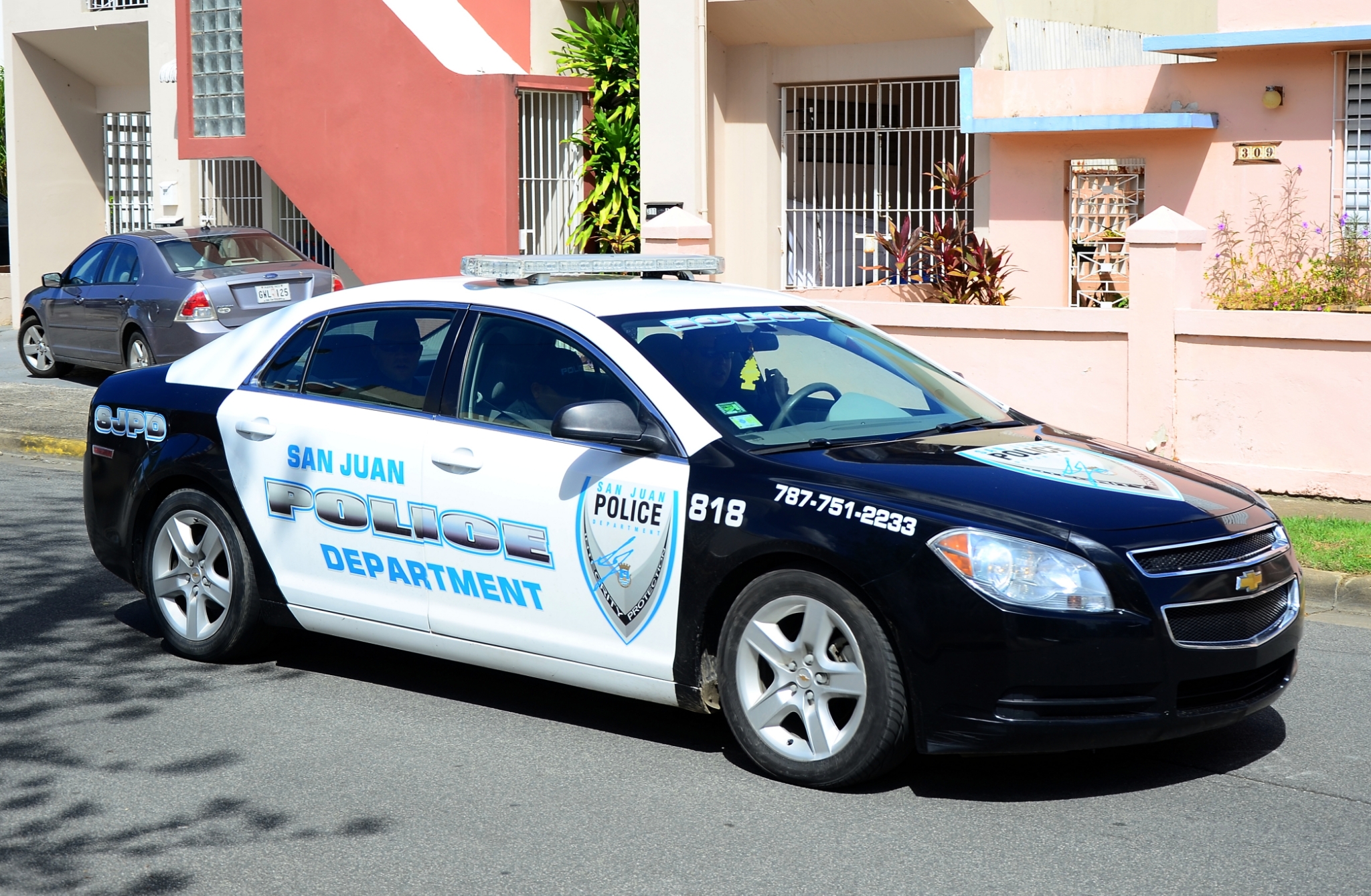 Photo of a San Juan Police Department Car. (Photo by Tomás Del Coro via Flickr)
Mass Shooting in Puerto Rico Leaves 6 Dead, Governor Calls for Emergency Meeting
October 16, 2019
By Staff
TODAY IN LATIN AMERICA
PUERTO RICO: Puerto Rican Governor Wanda Vázquez called an emergency meeting yesterday after a mass shooting in San Juan Monday. Six people were killed: Alexis Antonio Padilla was 21, as was Ángel Henríquez Agosto; Jordan Junior Castillo Cordero and Ermes Omar Sanjurgo were 25; Kathia Matos Sandoval was 26, and Emmanuel Enrique Báez Padilla was 43. Sounds of what may be automatic weapon fire were widespread on social media. Police said the suspects had large guns, but have not confirmed whether or not they were automatic or semi-automatic weapons. The investigation is still ongoing.
Headlines from the western hemisphere
SOUTHERN CONE
BRAZIL: A seven-story building collapsed in the eastern city of Fortaleza yesterday. One person died and rescuers removed 10 survivors from the rubble. Authorities said that 10 people are missing and could still be trapped in the debris. Two of the trapped people called relatives on their cellphones as emergency personnel searched for them. The building was located in an upscale neighborhood. Locals said the building had maintenance and foundation problems.
ANDES
VENEZUELA: Venezuelan President Nicolás Maduro's government raised the minimum wage of state workers to $15 a month on Monday. The hike will result in a 350% increase in the minimum wage, including state subsidies and bonuses. Opposition leaders immediately criticized the increase as an insult to working people.  
 ECUADOR: President Lenín Moreno returned to the Carondelet Presidential Palace yesterday after reaching an agreement to end massive Indigenous protests. Moreno took control of the presidential palace in a ceremony where he hung up the national flag, saying he had defended peace, democracy, justice and civilian rights. Moreno fled to the coastal city of Guayaquil last week due to riots caused by his decision to end fuel subsidies. The protests left six dead and 1,330 injured — a third of whom were police.
CARIBBEAN
HAITI: President Jovenel Moïse said yesterday he will not resign, as protests calling for him to step down enter their fifth week. In a surprise news conference, Moïse said it would be irresponsible for him to resign and he would only step down if he were voted out through elections. A fuel shortage and inflation have escalated the near-daily protests in Haiti. Protesters are also denouncing rampant corruption. The demonstrations have shut down roads and schools, and at least 18 people have died in clashes with police. 
CENTRAL AMERICA
GUATEMALA: Guatemala's newly created "truth commission" to hear testimonies against the recently shuttered UN-backed International Commission against Impunity in Guatemala, known as CICIG, began public hearings yesterday. Congress formed the commission on Monday to hear from people who claim they were victims of CICIG. Last month, Guatemala's congress attempted to create a similar truth commission to investigate CICIG, but the supreme court suspended it. CICIG ended its operations in Guatemala in early September after investigating corruption for 12 years. The group investigated several high-ranking officials including former President Otto Perez Molina and Vice President Roxana Baldetti, who resigned after CICIG uncovered a criminal network operating within their administration.  
PANAMA: Arquesio Arias, deputy of Panama's Democratic Revolutionary Party, insisted Monday he is innocent of charges that he sexually abused two sisters, one of whom was a minor, in 2018. According to the complaint, Arias was working as a doctor in the town of Ustupo when the abuse occurred. He admits the two women were his patients. President Laurentino Cortizo, of the same party, said yesterday if he were Arias he would separate from the party. 
NORTH AMERICA
MEXICO: The family members of the 13 police officers killed in a cartel ambush grieved outside a funeral home in  the southwestern Mexico state of Michoacán. Mourners were angry at the government and police chiefs for sending their loved ones to "certain death," according to the Associated Press. There were only eight coffins at the memorial service, as the remaining five families refused to participate. President Andrés Manuel López Obrador called the attack "regrettable" but stood by his security approach. 
MEXICO: Under U.S. President Donald Trump's "Remain in Mexico" policy, asylum seekers are forced to stay as they continue to await court hearings in the United States. The growing number of migrants has led the Mexico's government to ship them south, making it near impossible for migrants to return to the U.S. border to further their asylum claims. In July, Mexico's immgration agency started a bus system, calling the 40-hour trips a "free, voluntary and secure" alternative for migrants who do not want to wait in northern border towns. Critics say the offer is a thinly-veiled ploy to encourage migrants to abandon their U.S. asylum claims and go back to Central America. 
MEXICO: Mexican authorities stopped a caravan of 2,000 migrants as they made their way to the United States. Authorities halted the caravan 24 miles north of the southern Mexican city of Tapachula. Officials rounded up the migrants and placed them in vans, but refused to say where they were transporting them. Almost half of the caravan members surrendered to immigration authorities, while others escaped.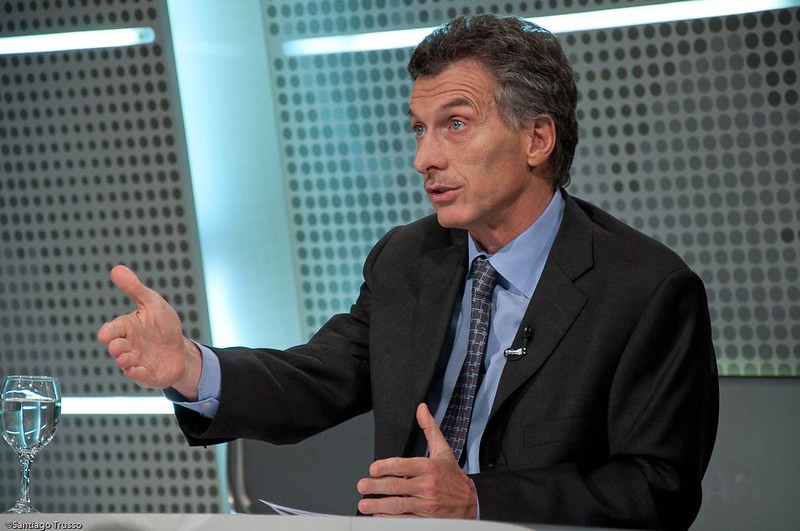 October 15, 2019
> Staff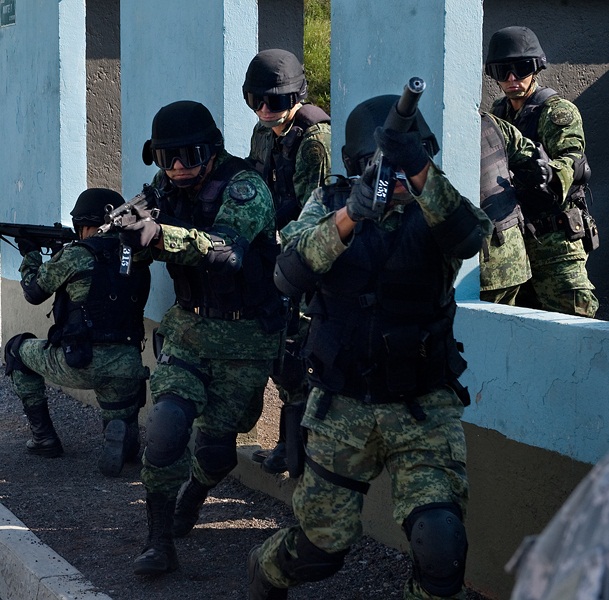 October 17, 2019
> Staff