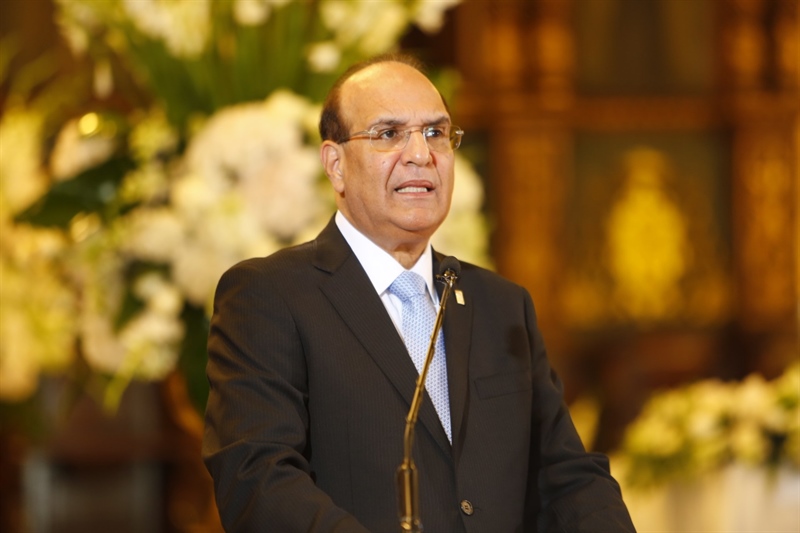 Julio César Castaños said that he ordered an investigation into the cause of the malfunctioning electronic ballots that delayed last Sunday's municipal elections. Photo credit: Junta Central Electoral.
Protests Continue in Dominican Republic After Election Postponement
February 21, 2020
By Staff
TODAY IN LATIN AMERICA
DOMINICAN REPUBLIC: For the fourth day in a row, hundreds of protesters decried the Central Electoral Board (JCE). Protestors accuse the Board of corruption, after elections were suspended on Sunday. They are calling on JCE members to resign.
Also on Thursday, police said they believe several people tampered with the voting system. Authorities detained a police colonel serving as security for an opposition party's presidential candidate, and an information technology expert.
On Sunday, the JCE suspended the election because of technical difficulties. JCE president Julio César Castaños said in a press conference that at least half of the electronic ballot machines were not functioning properly. He ordered an investigation into the cause. Some Dominicans questioned whether or not the glitches were intentional, as they noted that candidates from parties challenging the ruling Dominican Liberation Party were missing from the ballots.
New elections will be held on March 15, with paper ballots.
Headlines from the western hemisphere
SOUTHERN CONE
BRAZIL: Brazil deployed its national guard after Senator Cid Gomes, former governor of the state of Ceará, was shot in the chest during a strike by military police. Gomes was driving an earth digger to push through a police officers' barricade when he was shot. He is now in stable condition. The officers went on strike on Tuesday, calling for increased salaries, after failing to make an agreement with state officials. Officers have demanded better conditions since last year. Because it is illegal for police officers to strike in Brazil, at least 260 officers are under investigation, according to state officials. Striking officers could be fired and lose their salary.
ANDES
COLOMBIA: Uber is operating in Colombia again after being forced to halt services three weeks ago. After a lawsuit by taxi unions, Colombia's Superintendency for Industry and Commerce forced the company to suspend operation because it was offering "unregulated" service. Uber drivers do not have to pay the same taxes or licensing fees as taxi drivers. The company had protested the prohibition, stating it was illegal because it violates a free trade agreement between the United States and Colombia. The Colombian government is working on a law that would regulate Uber and similar platforms to make them provide social security to their employees as well as tax their earnings. Hugo Ospina, the taxi drivers' spokesperson, says he feels betrayed by President Iván Duque.
PERU: The National Board of Justice (JNJ) has begun immediate impeachment proceedings against attorneys general Pedro Chávarry and Tomás Gálvez. Both officials are implicated in the Port's White Collar criminal organization, which was discovered in 2018. Judges Aldo Martín Figueroa Navarro and Martín Hurtado Reyes are also under investigation for their association with the CNM Audios. These audio recordings, leaked in mid-2018, show that judges and members of the National Council of Magistrature were partaking in corruption schemes, such as reducing sentences in exchange of favors. In total, the JNJ has started disciplinary processes against 109 judges and attorneys.
CARIBBEAN
HAITI: National police officers in civilian clothing with their faces covered led hundreds of supporters in another violent protest. They are demanding the right to unionize for better working conditions and pay. On-duty officers in uniform monitored the protest. Protestors marched for hours, firing shots in the air and burning tires, cars and carnival floats. Protesters also set fire to the offices of President Jovenel Moïse's lawyer and adviser, Samuel Madistin.

CENTRAL AMERICA
GUATEMALA-UNITED STATES: A 27-year old Guatemalan woman gave birth at a U.S. Border Patrol station in Southern California after being detained crossing the border from Mexico. Officers said that while the woman was visibly pregnant, she did not appear to be in distress and did not ask for medical help. Once they transported the woman and her family to the station for processing, she went into labor. Medical staff and border patrol agents later took her and the baby to a nearby hospital. Both are in stable condition.
EL SALVADOR: President Nayib Bukele deployed 1,400 soldiers to combat gangs in the country. The additional soldiers join the 8,600 troops already working to combat gang violence. The move comes after Bukele sent soldiers into Congress, in full uniform, while pressuring lawmakers to accept his security plan. While the murder rate in the country has dropped significantly under Bukele, it remains high at 36 murders for every 100,000 people. Bukele says that his security plan caused this decrease, although critics speculate it is due to gang efforts to maintain territorial control.
NORTH AMERICA
MEXICO: Yesterday, Microsoft announced "Innovation for Mexico," a $1.1 billion investment plan to develop training programs and increase the availability of cloud computing services. A portion of the money will also be used to help monitor endangered species. According to President Andrés Manuel López Obrador, the investment shows the confidence investors have in Mexico following the ratification of the U.S.-Mexico-Canada free trade agreement.
U.S.-MEXICO: U.S. authorities detained Héctor Alejandro Cabrera, a Mexican microbiologist, who they say was hired by the Russian government to provide information on the location of a U.S. informant in Miami. According to the Justice Department, Cabrera was arrested on charges of acting within the U.S. on behalf of the Russian government and conspiracy. A pretrial detention is scheduled for today in Miami and arraignment for March 3. Before the accusations, Cabrera had been scheduled to attend meetings in Mexico about establishing research centers in his hometown.
MEXICO: Police arrested a couple suspected of kidnapping and murdering Fátima Aldrighett, a seven-year-old girl whose body was found on Saturday. Mexico City mayor Claudia Sheinbaum confirmed in a tweet that the suspects were detained in the State of Mexico. The case has caused outrage in Mexico. Relatives said that the authorities handled the case poorly because police and officials acted too slowly. Sonia López, the girl's aunt, told reporters, "It's unbelievable that so many days went by, that it's the family that had to give all the leads, that had to do all the work to find Fátima."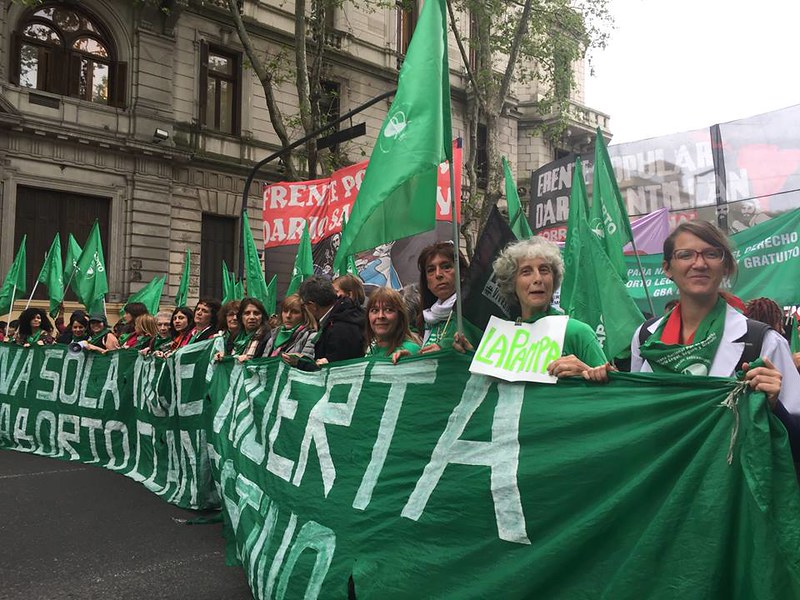 February 20, 2020
> Staff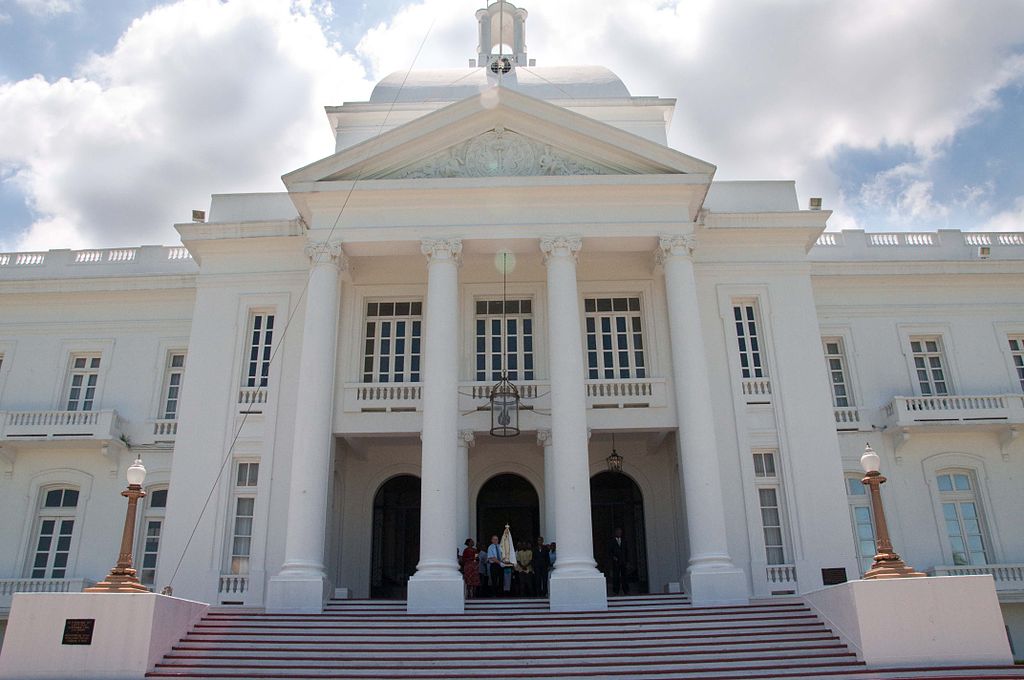 February 24, 2020
> Staff