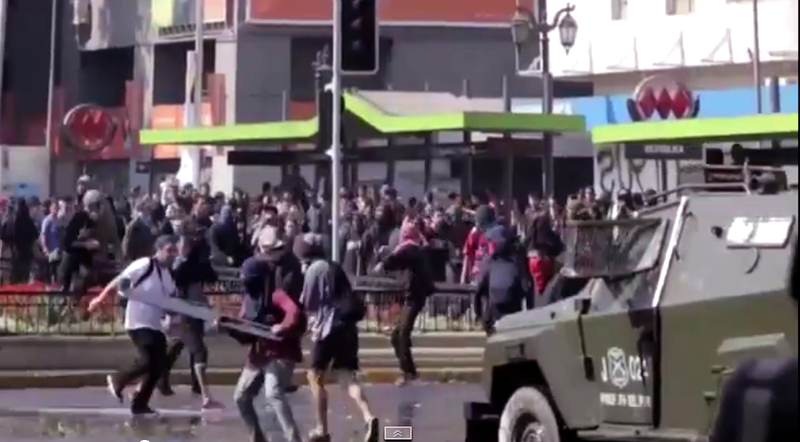 Student Protesters Demand Education Reform in Chile
April 17, 2015
By Staff
Thousands of students demonstrated in favor of education reform in Chile on Thursday — specifically free higher education — while decrying recent corruption scandals that have rocked the country .
The protests remained largely peaceful as students marched through the streets of Santiago under the banner of "Chile Decides Its Education", but became violent when groups of protestors in hooded sweatshirts threw rocks and gas bombs at the police. In total 134 protesters were taken into custody, and seven police officers suffered minor injuries.
"We need to protest against this caste of corrupt politicians and businessman," one protester told The Associated Press. Students expressed frustration with President Michelle Bachelet for failing to fulfill her promise of education reform and anger over a series of financial scandals, including one involving the first son.
Just Published in the Latin America News Dispatch
The mysterious death of Argentine Special Prosecutor Alberto Nisman has sent the Latin American country into a turmoil, and reflects the anxieties currently plaguing Argentina. Latin America News Dispatch contributor Kamilia Lahrichi investigates Nisman's death in the context of Argentina's faltering economy, skyrocketing inflation and widespread uncertainty over the administration of President Cristina Fernández de Kirchner.
Headlines from the Western Hemisphere
North America
Caribbean
Central America
Andes
Southern Cone
Image: Screenshot, YouTube