Alleged Drug Trafficker Edgar Valdez Villarreal, alias "La Barbie"
Mexican Drug Trafficker "La Barbie" Captured By Federal Police
August 31, 2010
By Staff
Today in Latin America
Top Story — Mexico announced Monday the capture of one of the country's most infamous drug lords.
Edgar Valdez Villarreal, also known as "the Barbie," was captured by federal police in the state of Mexico, which borders the capital of Mexico City, after a yearlong intelligence operation.
"This capture constitutes a blow of great impact against organized crime," said Alejandro Poiré, the government's security spokesman, according to The Associated Press.
The Texas-born drug trafficker allegedly was a top enforcer for Mexican drug kingpin Arturo Beltrán Leyva, until he began feuding with the cartel after Arturo's death. The battle between Valdez Villarreal and the Beltrán Leyva cartel for control of the business has been blamed for gangland-style executions and the hanging of beheaded corpses in the town of Cuernavaca.
In April of this year, a U.S. federal court in Atlanta indicted Valdez Villarreal and five others "with importing and distributing thousands of kilograms of cocaine from Mexico into the eastern United States from 2004 until 2006," according to the Department of Justice. The U.S. government has offered a reward of up to $2 million for his capture.
Mexican President Felipe Calderón called Valdez Villarreal "one of the most-wanted criminals in Mexico and abroad," on his Twitter account, according to The Associated Press.
Calderón added that operations to bring down this trafficking gang will continue.
The Houston Chronicle spoke with Kent Schaffer, the U.S. based lawyer representing Valdéz, who said he worries that his client will be tortured or worse before he can be returned to the United States for trial.
"I do not think anyone is safe in the hands of the Mexican military," Schaffer said. "Something is going to happen."
Valdez Villarreal's capture comes just over a month after the Mexican military killed Ignacio "Nacho" Coronel, an alleged top member of the Sinaloa cartel, in a raid of a safehouse in a suburb of Guadalajara.
Since Mexican President Felipe Calderón declared an offensive against the drug cartels in 2006, over 25,000 people have been killed.
Just Published at the Latin America News Dispatch
Headlines from the Western Hemisphere
North America
Caribbean
Central America
Andes
Southern Cone
Image: House Committee on Homeland Security @ Wikicommons.
Subscribe to Today in Latin America by Email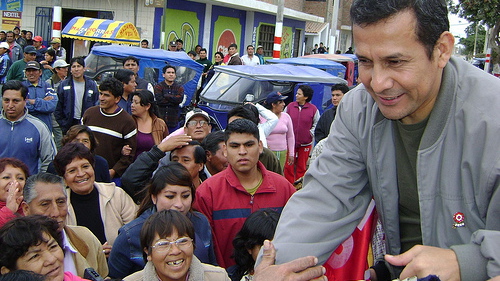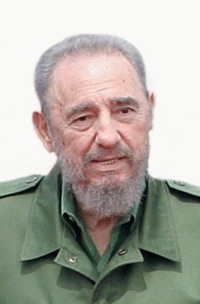 September 1, 2010
> Staff