Alleged Drug Trafficker Edgar Valdez Villarreal, alias "La Barbie"
Mexican Drug Trafficker "La Barbie" Linked To Arrests In Colombia
September 2, 2010
By Staff
Today in Latin America
Top Story — Two days after the arrest of  Mexican drug figure Edgar Valdéz Villarreal, also known as "La Barbie," more news has come to light about his alleged links to drug traffickers in Colombia.
Colombian police arrested 11 people allegedly linked to Valdez Villarreal in cities of Bogotá, Medellin, Cali, Buenaventura and Pereira as part of the 18-month long Operation Gulf.
"As a result of intelligence gathering and criminal investigation, the National Police dismantled an international network of drug traffickers linked to the Beltrán Leyva cartel of Mexico and the 30th Front of the FARC in Colombia," said the National Police of Colombia in a statement, according to BBC Mundo.
Valdez Villarreal, a Texas-born drug trafficker, was allegedly a top enforcer for Mexican drug kingpin Arturo Beltrán Leyva, until he began feuding with the cartel after Arturo's death. The battle between Valdez Villarreal and the Beltrán Leyva cartel for control of the business has been blamed for gangland-style executions and the hanging of beheaded corpses in the town of Cuernavaca.
He was arrested Monday by Mexican federal police in the state of Mexico, which borders the capital of Mexico City, after a yearlong intelligence operation.
A former associate of Valdez Villarreal, José Luis Carrizales-Coronado, was also stabbed to death this week in a Nuevo Laredo prison after allegedly starting a fight with other inmates in the bathroom.
During Mexican President Felipe Calderón's state of the nation report Wednesday, he praised the efforts of the Mexican military and police in combatting drug cartels operating in the country.
Calderón cited a number of high profile arrests as evidence of his administration's four-year assault on the drug cartels.
Since Mexican President Felipe Calderón declared an offensive against the drug cartels in 2006, over 25,000 people have been killed.
Just Published at the Latin America News Dispatch
Headlines from the Western Hemisphere
North America
Caribbean
Central America
Andes
Southern Cone

Image: House Committee on Homeland Security @ Wikicommons.
Subscribe to Today in Latin America by Email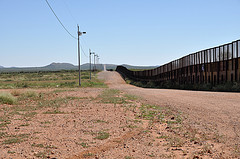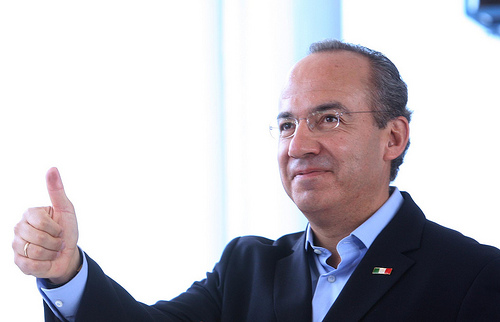 September 3, 2010
> Staff