La Moneda, Chile's presidential Palace.
Chile's New Government Initiative Hopes To Attract Foreign Entrepreneurs
SANTIAGO — Chile's Minister of Economy Juan Andres Fontaine touched down in the United States earlier this month on a mission of great national importance. Fontaine's itinerary, however, did not include the usual diplomatic hubs of Washington, D.C. or New York City.
Instead, Fontaine found himself in California's Silicon Valley, meeting with dozens of entrepreneurs whom he hopes to lure back to the Southern Hemisphere with the promise of up to $40,000 in government funding with very few strings attached for their business idea.
This is all a part of Start-Up Chile, a new government-backed initiative to bring entrepreneurs from around the world to Chile.
"Start-Up Chile was created out of the motivation and vision for Chile to become the innovation, technology, and entrepreneurial hub of Latin America," said Brenna Loury, Start-Up Chile's communication and coordination executive, in an interview by e-mail. "The political and economical thinkers involved in the project saw Chile's incredible economic power and potential and were interested not only in continuing and fostering the growth, but adding into the mix the dynamic aspect of foreign entrepreneurship."
The entrepreneurs who apply and are selected by Start-Up Chile receive up to 90 percent of the project's budget, while the remaining 10 percent must be committed by the selected entrepreneurs. Unlike somewhat similar programs in the United States, Chile is not asking for a stake in the company in return for their seed investment.
The government will provide the money to cover expenses for six months, along with free temporary office space, and connections with business mentors and venture capitalists within the country.
One of the few requirements for the selected businesses is that they attend events organized by Start-Up Chile to introduce them to Chilean entrepreneurs. Loury is confident that bringing foreign entrepreneurs to Chile will spark an inter-cultural exchange that will ultimately be beneficial for all parties involved.
"By bringing foreign talent to Chile, the idea is to create a cross-pollination between the foreigners and the native Chilean businessmen and entrepreneurs thus creating a unique economic catalyst that will further advance Chile economically, socially, and commercially," she said.
Start-Up Chile has a full-time staff and an office in Silicon Valley with recruitment efforts focused there. Loury added that "many of the people directly involved in creating this initiative have experience either living, working, or studying in northern California," but applicants for the first 25 businesses selected are a global group.
"We have received a variety of applications which has made the interview process very interesting," said Loury. "These projects come, literally, from all corners of the globe. Already we have projects selected from India, Argentina, Costa Rica, U.S.A., France, Israel, Spain and Portugal, and the applicants continue to surprise us with their geographic differences. Having such a variety of cultures, projects, and minds in a collective setting is nothing but ideal for the entrepreneurs at hand."
Despite its exclusive funding from the Chilean government, Start-Up Chile seems interested in promoting the long-term interests of its international entrepreneurs, even as its leaders acknowledge that some, if not a majority, of the entrepreneurs are not likely to stay in Chile beyond the six month period required by the program.
"As far as the entrepreneurs staying after their six month term, we certainly hope that many stay to further develop their project in Chile," Loury said. "Many are already planning on opening an office here in Chile and maintaining some sort of connection to the country due to its globally recognized business environment and economy. Many are coming with their spouse and children and plan to make a life here."
Others involved in Start-Up Chile have said even if the entrepreneurs leave Chileafter their terms, some may eventually return to build research and development facilities. That could be a significant development in a country that has made an effort to develop more service-based industries and to diversify its economy beyond copper mining, agriculture and tourism.
"Even if the majority of the entrepreneurs return to their homeland, Start-Up Chile will still be considered a success because of the developments that will have been made, as well as the cross-cultural and cross-entrepreneurial exchanges that will have taken place," said Loury.
After the arrival of the first two Start-Up Chile business teams – JUNAR and CruiseMatch – it appears some of the organization's goals are being met. Both companies currently list three programming and web development jobs on the Start-Up Chile Web site, presumably to be filled eventually by Chileans.
"America won't always be the place to which the world's best and brightest flock—they will go where they feel the most welcome," said Vivek Wadhwa, a senior research associate with the Labor and Worklife Program at Harvard Law School, who has advised Start-Up Chile, in an article on Tech Crunch.
"Chile's strategy of attracting skilled immigrants makes a lot of sense when you consider that it costs practically nothing compared with the billions that regions invest in creating industry clusters," Wadhwa added.
If Chile's entry into start-up entrepreneurship is ultimately as successful as it plans, other Latin American countries may follow its lead. However, it remains unclear whether the same conditions that could bring success to Start-Up Chile exist in many other countries within the region.
"In the future, it is probable that other Latin American countries follow Chile's lead with the Start-Up Chile initiative, but Chile's specific economic climate, ease of cultural integration, safety, and stability are imperative factors that many of Chile's Latin American neighbors do not enjoy and therefore cannot offer to similar foreign entrepreneurs," Loury said.
Photo: Rakela @ Wikicommons.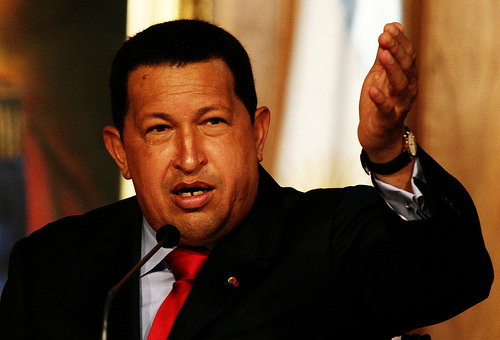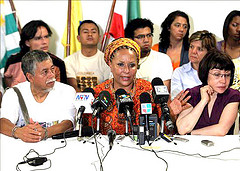 September 28, 2010
> Staff