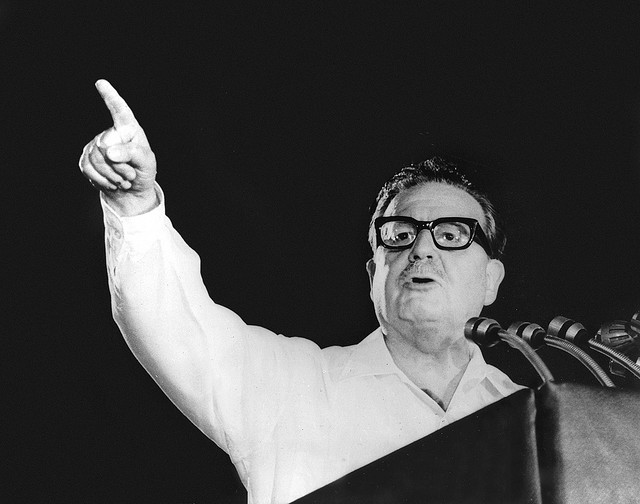 Autopsy Reveals Chile's Salvador Allende Committed Suicide
July 20, 2011
By Staff
Top Story — New autopsy results determined that former Chilean President Salvador Allende killed himself with an assault rifle during the 1973 coup that overthrew him. The forensic analysis, which was overseen by a team of Chilean and international experts, ends 37 years of speculation over whether Allende shot himself or was murdered when troops stormed the presidential palace of La Moneda. Allende's remains were exhumed in May of this year on the behest of a judge investigating 726 human rights cases linked to the 17-year military dictatorship of Augusto Pinochet. The forensic experts said there was only a single entry and exit wound in Allende's skull and that there was no evidence of a second weapon. There was, however, evidence that two bullets may have been discharged by an AK-47 assault rifle. The findings brought relief to the Allende family, who view his suicide as a source of pride. He "made the decision to end his life before being humiliated or having to go through some other situation," Senator Isabel Allende, his daughter, said on Tuesday.
Read More From The New York Times.
Just Published at the Latin America News Dispatch
Headlines from the Western Hemisphere
North America
Caribbean
Central America
Andes
Southern Cone
Image: Jaume D'Urgell @ Flickr.