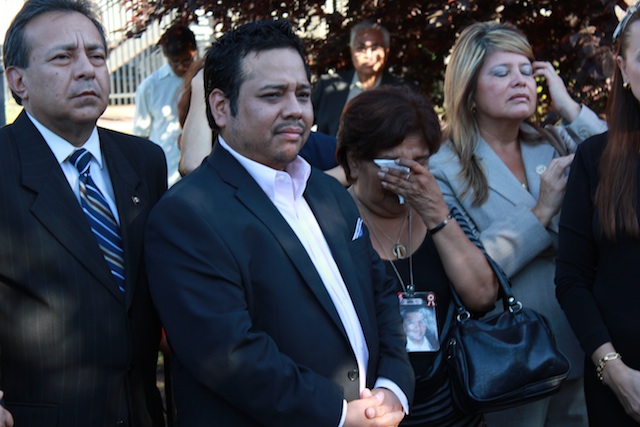 September 11: Remembering Kenneth Lira In New Jersey
PATERSON, N.J. — Two days before the 10th anniversary of her son's death, Marina Arevalo stood poised in the small Paterson, New Jersey park dedicated to the victims of Sept. 11.
A small crowd watched tearfully as she kissed the stone monument dedicated to her son and uttered a silent prayer before placing a bouquet of flowers next to the heart-shaped stone atop the monolith.
"I think my life ended on September 11, 2001," Arevalo said later. "But I have a determination to keep my son's memory alive no matter what."
Arevalo's son, Kenneth P. Lira, was an engineer working on the 107th floor of the south tower on the morning of the attack.
She said she still remembers hearing the news of the attack and racing toward the city with Kenneth's brother, Michael Lira. When they found out they couldn't get into the city they turned around and watched from the highway as the second plane hit the building where Kenneth worked.
"I was so angry and I am still angry, but in a different way," Arevalo said.
Arevalo and her husband, Jose Lira, immigrated to the United States from Peru before Kenneth was born, followed by Michael less than two years later.
Michael said he and his brother were close in both age and spirit.
"He was my brother, my friend, he was my captain," Michael said. "I learned a lot from my brother."
The Lira brothers attended St. Brendan's school in Clifton, New Jersey. Michael said he and his brother had the same friends, played the same sports, and shared several adventures.
"My mother got a lot of grey hairs raising two boys in Paterson," he said.
Michael said Kenneth was a physical soccer player, and was even expelled from several games for his aggression, despite being a nice guy off the field. "There were a lot of games where we had to run back to the bus and get out of dodge because of Kenny," he said.
As he and his brother grew up, said Michael, they managed to maintain close ties despite pursuing separate career paths. Michael eventually started a trucking company and Kenneth became focused on a career in engineering.
His career led him to a technology company called Genuity and a job near the top of the World Trade Center.
After his death Kenneth became a local hero in both Paterson and to the Peruvian community. The crowd at his memorial service included Paterson councilman Andre Sayegh, who went to school with the Lira brothers.
"I give the Lira family a lot of credit," Sayegh said, "especially the mother, Marina, because she has demonstrated so much strength through it all."
Sayegh said Lira's family and the city of Paterson have worked for 10 years to keep his memory alive. A section of the street where he grew up is named for him, and the city of Paterson dedicated the small 9/11 memorial next to the train station in his memory.
A spokesman for the Peruvian Consulate General in Paterson, Jose Benzaquen, said Lira's achievements in life are the reasons Peruvians in Paterson commemorate his death.
"[Lira] is an example for our people," Benzaquen said. "He was a successful person in his life."
Two other services honor Lira this weekend, both naming him as one of a handful of prominent Peruvians who died in the attacks that day, one in Jersey City and the other at the Peruvian Consulate in Manhattan. St. Brendan's school will also pay tribute during Sunday night mass.
Michael and his mother agreed that seeing the ground zero tribute would stir up emotions they have worked to manage. Both said separately that they have tried to stay strong for the sake of the other one.
"I've been preparing myself for a long time," said Michael. "For the last 10 years I've had my guard up so much because of my family…I'm afraid my guard might come down."
"I have to be strong as much as I can for [Michael] and also for Kenny," Arevalo said.
After the tragedy, Arevalo separated from her husband Jose. At the memorial service the two stood on opposite sides of the memorial.
Jose Lira said it has never been easy for him or his family to address the pain of losing his son.
"It's something that will stay with us always, forever," he said. "A lot of people don't understand.
They try, but it's very hard."
Jose said one way to cope with the loss is remembrance. "[Seeing the park is] moving and it brings back a lot of memories," Jose said. "Good memories, of course, except the day of September 11."
The Lira family has also erected a small monument at the house where Kenneth grew up, which they are remodeling. Michael Lira said they are living somewhere else until the construction is finished, but that they hope to move back within a year.
In the meantime Marina Arevalo has set up a table for Kenneth in the corner of her living room, as well as several signs outside her current house.
"My son's memory left us totally changed,"Arevalo said. "We couldn't find peace, we miss him a lot. I feel his presence every day. I don't feel alone here. I think he's within this house," she added.
Nathan Vickers is a graduate student at the Columbia University School of Journalism. Vickers has also reported for KTVO television in Kirksville, Mo. and written for the Truman Index. Follow him on twitter @nathanvickers or nathanvickers.wordpress.com.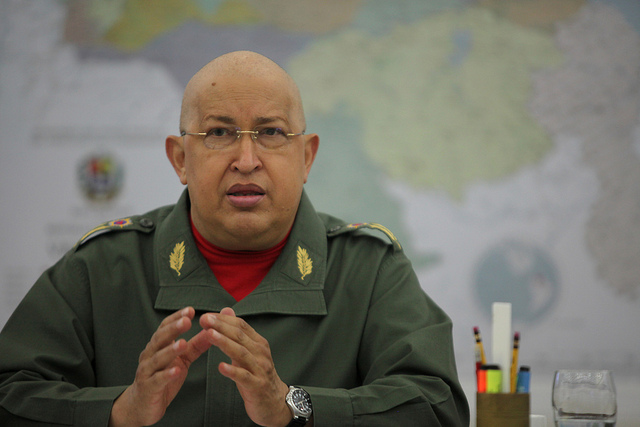 September 9, 2011
> Staff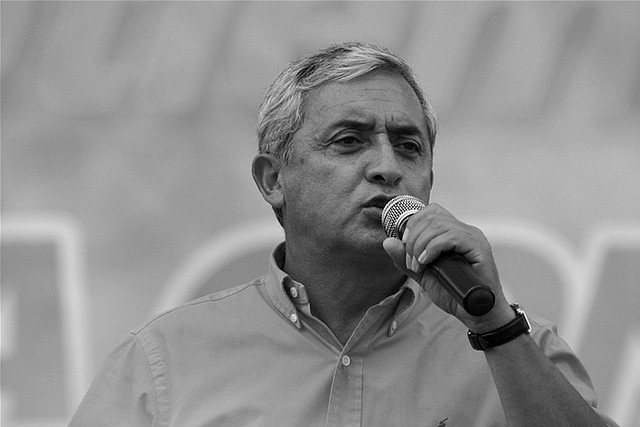 September 12, 2011
> Staff