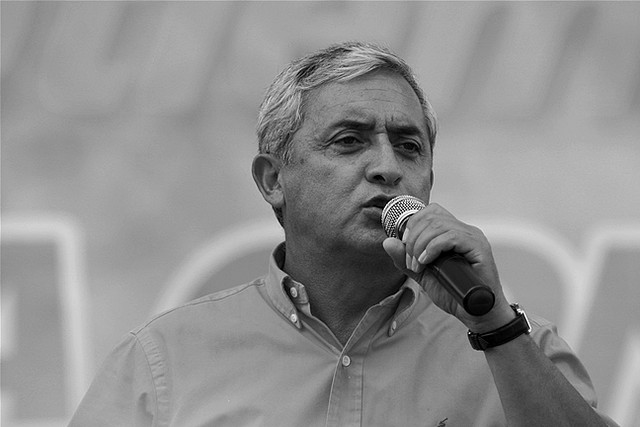 Guatemala: Former Gen. Pérez Molina Leads In Presidential Elections
September 12, 2011
By Staff
Today in Latin America
Top Story — Former Guatemalan military man Otto Pérez Molina led the country's presidential race late Sunday evening. Molina, a former general with a questionable human rights record and known for his tough stance toward violent crime in his country, had the support of as many as 48 percent of voters, according to late polls. Businessmen Manuel Baldizón with 18 percent and Eduardo Suger with 10 percent of the vote followed Molina in the polls. Pérez Molina needs over 50 of the vote to win outright and avoid a November runoff. The winner, who replaces current President Álvaro Colom, takes office in January. Pérez Molina narrowly lost to Colom in the 2007 election, which was plagued by a wave of violence that left over 50 candidates, party activists and their family members dead. If he were to win, Pérez Molina would be the first former member of the military to be president since the return of Democracy in 1986, after the military dictatorships of the 1970s and 1980s.
Read More From The Standard-Examiner.
Just Published at the Latin America News Dispatch
Headlines from the Western Hemisphere
North America
Caribbean
Central America
Andes
Southern Cone
Image: Surizar @ Flickr. 
Subscribe to Today in Latin America by Email