Haiti: Protesters Want U.N. Troops Out After Alleged Sexual Abuse Scandal
September 15, 2011
By Staff
Today in Latin America
Top Story— Protesters in Haiti took to the streets to demand the withdrawal of United Nation's peacekeepers following an alleged case of sexual abuse by Uruguayan soldiers. Demonstrators wielding rocks clashed with Haitian police in riot gear outside of the earthquake-damaged Haitian National Palace. Police fired tear gas canisters into the crowd of several hundred protesters who then dispersed into the Champs des Mars, the park that is now a huge encampment of tents and shanties following the January 2010 earthquake. Local journalists reported that police had beaten two of their colleagues, but Haitian National Police spokesman Frantz Lerebours denied the allegations. Two hours later, clashes between police and protesters continued in a university near the plaza, where an ambulance took away an injured man while demonstrators continued to throw rocks at police. The protesters said they were angry about the alleged sexual assault of an 18-year-old Haitian man by U.N. peacekeepers as well as the cholera outbreak that has killed over 6,200 people and was likely introduced by a battalion from Nepal. "We are doing a peaceful march and asking for MINUSTAH to leave the country," said protester Christo Junior Cadet, referring to the U.N. force by its French acronym.
Read More From The Washington Post.
Just Published at the Latin America News Dispatch
Headlines from the Western Hemisphere
North America
Caribbean
Central America
Andes
Southern Cone
Image: United Nations Photo @ Flickr. 
Subscribe to Today in Latin America by Email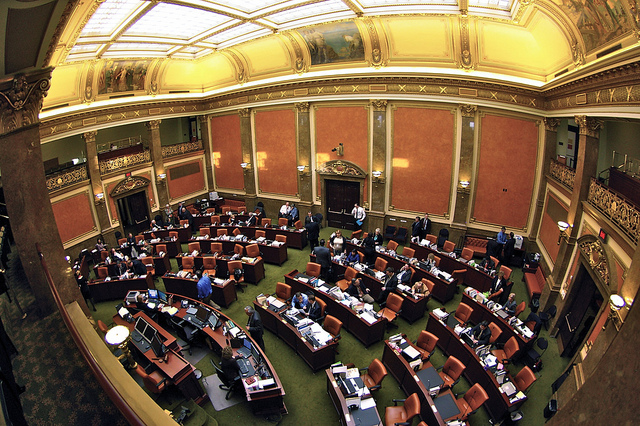 September 14, 2011
> Staff