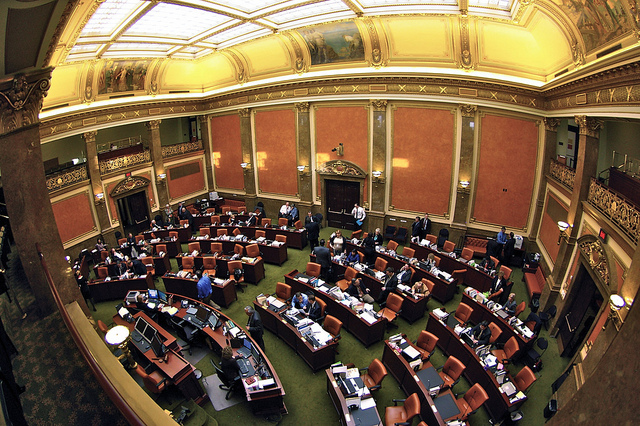 Text Of Utah Immigration Law, HB 497
September 14, 2011
By Staff
The Utah state legislature passed HB 497 in March, with the goal of cracking down on illegal immigration. It has been compared to Arizona's SB 1070 because it requires people who are arrested for serious crimes — defined as all felonies and some types of misdemeanors — to prove their citizenship. The law also gives police the authority to check the citizenship of people stopped for some traffic offenses.
Utah Federal Judge Clark Waddoups issued a restraining order blocking the law from implementation on May 10, less than 24 hours after it had gone into effect. The law's constitutionality has been challenged in a lawsuit brought by several plaintiffs, including the American Civil Liberties Union and the National Immigration Center. The plaintiffs contend that HB 497 incurs on the federal government's authority to enforce immigration law, and that the state law violates the Fourth Amendment, which provides protection from unlawful search and seizure.
A hearing was scheduled for Friday to discuss the injunction on the law was delayed this week, after Utah Attorney General Mark Shurtleff said the U.S. Justice Department may also challenge the law. The new hearing is set for Nov. 18.
View the the text of the law in the .pdf file below, or click to page two to read it in html.
Utah Immigration Law Text (HB497)