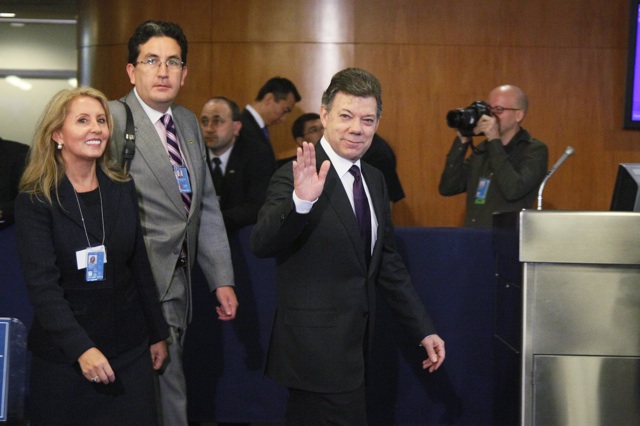 Colombia's Santos Calls For Dialogue On Israeli-Palestinian Conflict
UNITED NATIONS — Colombian President Juan Manuel Santos called for mediation to advance Israeli-Palestinian negotiations on Wednesday and cited his own country's recent experience with its neighbors as examples of the power of dialogue in resolving international conflicts.
During his speech before the U.N. General Assembly, Santos drew a comparison between the Israeli-Palestinian conflict and Colombia's diplomatic disputes with neighboring Ecuador and Venezuela, which flared up between 2008 to 2010. As a right-wing government sandwiched by leftist administrations, Colombia and its neighbors often butt heads — particularly when it comes to national security issues.
In 2008, Ecuador recalled its ambassador to Colombia after the Colombian military bombed a Revolutionary Armed Forces of Colombia (FARC) guerrilla camp on the Ecuadoran side of the border without prior authorization. The following year, Venezuela cut diplomatic ties and substituted Colombian imports after the administration of then-President Álvaro Uribe accused Hugo Chávez's government of supplying FARC guerrillas with weapons.
But Santos managed to repair relations with both countries within months of taking office in August 2010. "We did this on the basis of consultation and respectful dialogue," Santos said in his speech to the U.N. General Assembly, referring to the reestablishment of diplomatic relations with Ecuador and Venezuela.
Santos also pointed to Colombia's experience working with Venezuela to reincorporate Honduras into the Organization of American States (OAS) in the wake of the Central American nation's 2009 coup.
While Santos struck an optimistic tone when discussing Israeli-Palestinian relations, it was also clear that the decades-old conflict poses much more complex problems than the diplomatic spats that Santos has helped smooth over in Latin America.
While South America is a continent that almost unanimously recognizes Palestinian statehood, Colombia still continues to withhold recognition of the disputed area.
But while Colombia stands out in South America for its refusal to recognize Palestine, the Santos administration does not plan to stand in the way of the Palestinian full membership resolution, which Mahmoud Abbas, the president of the Palestinian National Authority, is expected to present to the U.N. Security Council on Friday. Colombian Foreign Minister María Ángela Holguín told reporters in Bogotá Sunday that Colombia, which holds a rotating seat on the U.N. Security Council, would abstain from voting on the question of Palestine's membership status.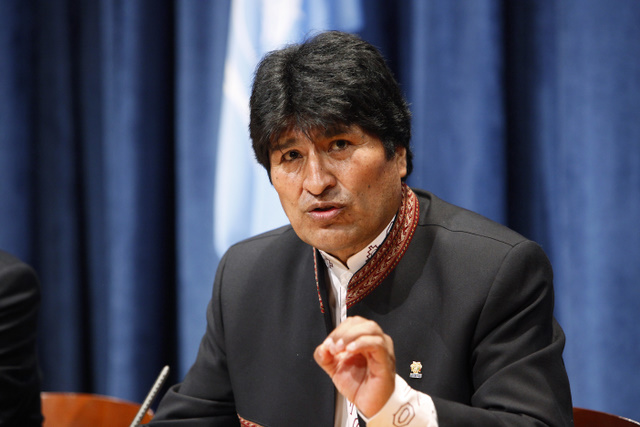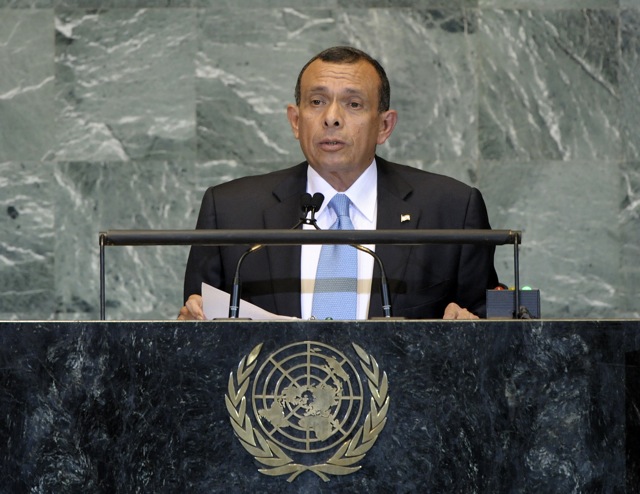 September 22, 2011
> Staff