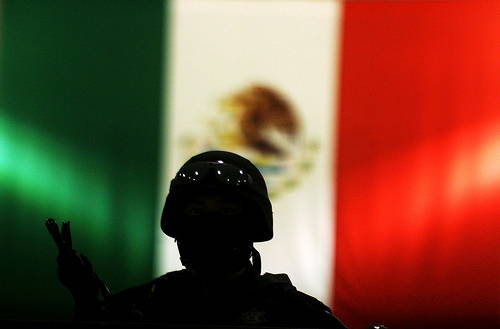 A Mexican federal police officer.
Mexico Arrests Zetas Leader Suspected Of Ordering Monterrey Casino Attack
Mexican defense officials said Thursday that they captured a top member of the Zetas drug cartel, who allegedly ordered the arson attack on a casino in Monterrey that killed 52 people.
Carlos Oliva Castillo, who is suspected to be the head of the cartel's operations in Nuevo León, was apprehended at a safehouse in Saltillo without a single shot being fired. While he was taken without incident, the Zetas did attempt to distract troops by attacking security forces in different parts of the city.
The shooting lasted for hours and prompted city officials to ask residents to remain indoors.
Oliva Castillo was "the principal manager" of the Zetas in the Mexican states of Coahuila, Nuevo León and Tamaulipas and has been described as a confidant of Zetas boss Heriberto Lazcano Lazcano. He is suspected to have joined the Zetas in 2005 and to have quickly risen through the ranks of the organization.
By the time of his capture, he controlled some of the Zetas' strongest-held territory and led the group in its battle with rival groups such as the Gulf cartel and Sinaloa cartel, for access to lucrative smuggling routes.
"Oliva Castillo was currently in charge of moving drugs through the northeastern region of Mexico, which includes the states of Tamaulipas, Nuevo Leon and Coahuila," the Mexican defense secretariat said.
The deadly attack Oliva Castillo is accused of ordering is the casino arson in the city of Monterrey. In August, about a dozen men sprayed gasoline over Monterrey's Casino Royale and set it on fire, killing 52 people.
A few days later, five suspected Zetas members were arrested in connection with the torching of the casino. Officials allege that the attack occurred because the casino owners did not comply with payments to the cartel.
Along with Oliva Castillo, authorities also arrested Juan Carlos Garza Rodríguez, suspected of being the head of the Zetas leader's security detail, and Iracema Lopez Garza, who is believed to be Oliva Castillo's girlfriend.  They also seized two rifles, two handguns, five kilos of marijuana, two vehicles, including one outfitted with armor, communications gear and computers from the suspects.
The Zetas are considered one of the most powerful and violent drug cartels in Mexico, along with Joaquín "El Chapo" Guzmán's Sinaloa cartel. The death of 72 migrants from Central and South America last year on a ranch in the Tamaulipas state has been attributed to the Zetas as have a number of mass graves.
The group is currently expanding territory throughout Mexico and into Central American nations like Guatemala.
The Monterrey arson attacked deepened fears throughout Mexico and added to skepticism about Mexican President Felipe Calderón's war on drug cartels, which has left over 40,000 people dead since it began in 2006.
Photo: Jesús Villaseca Pérez @ Flickr.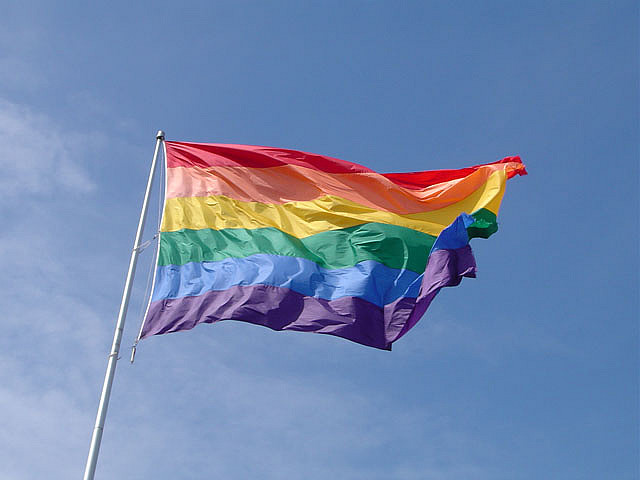 October 14, 2011
> Staff