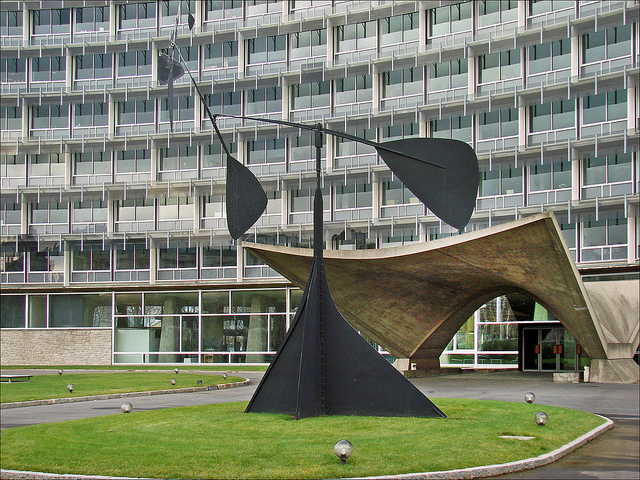 Latin American and Caribbean States Back Palestine UNESCO Vote
Palestine was granted full membership into the United Nations Educational, Scientific and Cultural Organization (UNESCO) on Tuesday, with most Latin American countries either supporting the measure or abstaining from the vote.  One hundred seven states voted in favor of approving Palestinian membership into the U.N.'s cultural agency, despite strong objections by the United States, some European countries and Israel.
In the days leading up to the vote, government representatives from several Latin American and Caribbean countries expressed their solidarity with Palestinian inclusion into UNESCO. Cuban Higher Education Minister Miguel Díaz-Canel claimed the U.N. members had an "ethical and moral" obligation to accept Palestine into the body.  "I believe that these spaces for interaction and discovery provide an opportunity for individual countries to advance their goals," said Peruvian Education Minister Patricia Salas last month.
A majority of Latin American and Caribbean countries voted "yes" on the measure permitting Palestine to enter UNESCO, including Brazil, Venezuela, the Dominican Republic and all the states of Central America. Fourteen countries voted against the proposal, including one Latin American state (Panama). Colombia — as well as several Caribbean countries — was among the fifty-two countries who abstained from the vote.
A statement from the Mexican government, which abstained, claimed that the UNESCO "is not the right forum to reach an important and lasting solution" to violence in the Middle East. Yet several senior government officials from Latin America expressed their satisfaction with the result of the crucial vote. Bolivian president Evo Morales, for example, praised UNESCO's "bravery" and blasted the United States for not supporting the measure.
The main Ecuadoran envoy to the UNESCO vote, Lilia Rodríguez, said in a statement that that her country would be willing to help Palestine so that their inclusion can be both "positive" and "constructive" for the agency. Meanwhile, a communiqué from the Brazilian government "congratulated" Palestine for its membership in UNESCO.
Costa Rican Foreign Minister Enrique Castillo emphasized that "the Palestinian people cannot be denied access to education, culture, and science." Nevertheless, he stopped short of granting support to the campaign for Palestinian recognition as a full member of the entire United Nations.
Hours after the vote, U.S. officials said they will cut off approximately $60 million in funds to UNESCO, which makes up roughly 20 percent of the agency's budget. Numerous Chilean legislators representing both leftist and conservative political parties criticized what they called "pressure tactics" employed by the United States and Israel in retaliation against the UNESCO measure.
Over the past year, 14 Latin American and Caribbean countries including Brazil, Peru, Argentina, and Nicaragua have supported the recognition of Palestinian statehood.  This includes the entire leftwing Bolivarian Alliance for the Peoples of Our Americas bloc, (ALBA in Spanish), and all of the countries of the Southern Cone.
Image: Dalbera @ Flickr.