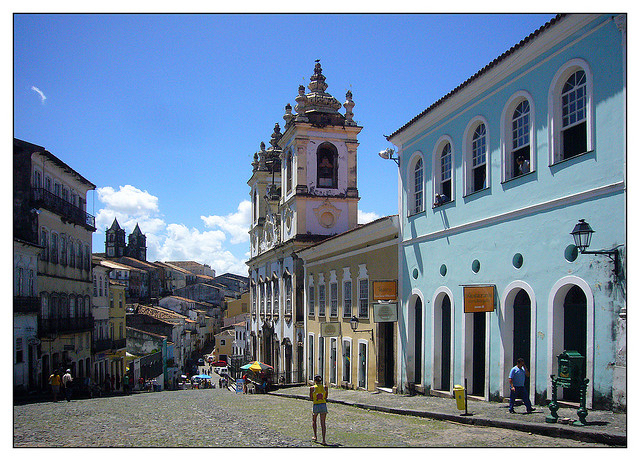 Brazil Sends Troops To Salvador During Police Strike
February 7, 2012
By Staff
Today in Latin America
Top Story — The Brazilian government has deployed some 3,500 troops to oust striking Brazilian police officers in the northeastern state of Bahia who are currently occupying the state legislature building with their families to demand higher wages and better working conditions. Police in Bahia went on strike last Tuesday, leaving the capital city of Salvador largely unpatrolled and allowing the murder rate to double, according to the Folha de São Paulo. Currently, about 4,000 police officers and family members, including 300 children, are inside the legislature building, which has been surrounded by soldiers firing rubber bullets in an effort to gain access. Soldiers are also patrolling the streets in the absence of the police. Salvador is a popular tourist destination for the upcoming Carnaval season and will host some of Brazil's 2014 World Cup games.
Read more from AFP.
Headlines from the Western Hemisphere
North America
Caribbean
Central America
Andes
Southern Cone
Image: anlopelope @ Flickr.