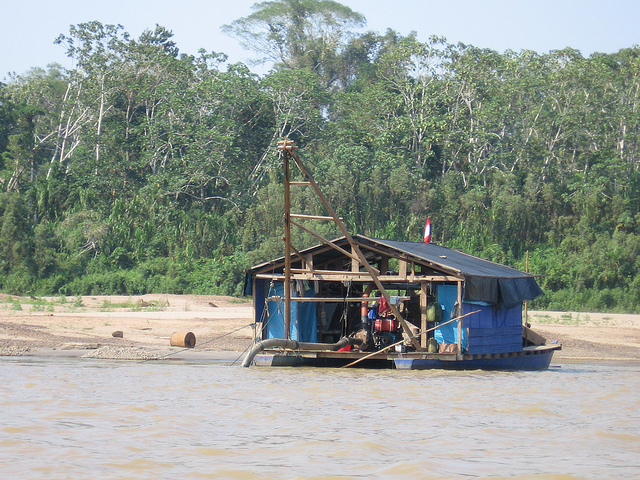 Three Killed in Peru Gold Mining Protests
March 15, 2012
By Staff
Today in Latin America
Top Story — At least three protesters were killed by gunfire Wednesday in Peru's Amazon basin as informer gold miners demonstrated against government regulations on the illegal mining sector. Some 12,500 miners have attempted to seize public buildings in Puerto Maldonado, the capital of the Madre de Dios region of Peru and a mining boomtown at the confluence of two major rivers, in an effort to protest the loss of their livelihood due to new environmental regulations. A spokesman for Peru's Interior Ministry said it was not yet known whether police had fired on a crowd of protesters, who fought tear gas with clubs and rocks as they attempted to seize an airport and bus station. Police reinforcements of about 500 troops arrived in the afternoon and reportedly made 62 arrests, according to the Interior Ministry. The informal miners, many of whom come from the impoverished Andean highlands, are reportedly contaminating the rainforest with mercury that is used in the mining process.
Read more from the Washington Post.
Headlines from the Western Hemisphere
North America
Caribbean
Central America
Andes
Southern Cone
Image: ActiveSteve @ Flickr.