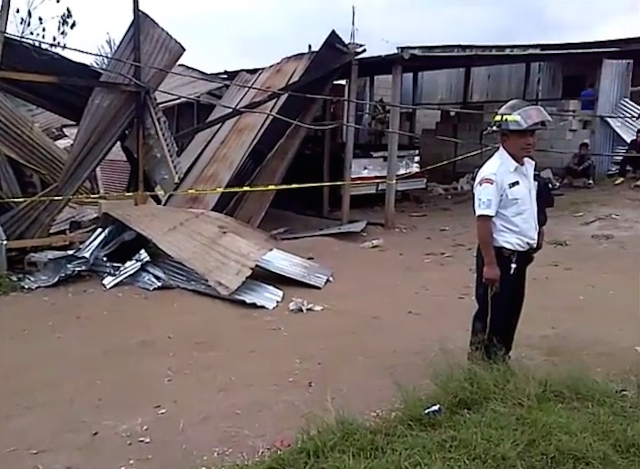 State of Emergency in Guatemala Town After Clashes
September 23, 2014
By Staff
Top Story — Guatemala declared a "state of prevention" Monday in a municipality outside Guatemala City after eleven people died in violence last week, the Associated Press reported. The emergency measures allow for the suspension of constitutional rights, such as the freedom of movement and the right to gather and protest, and will last for a minimum of 15 days. The order also restricts the freedom of the press.
Late Sept. 19 an argument between residents of the town of Pajoques over plans to build a cement factory and highway escalated into a battle involving guns and machetes, officials said. The national and military police were deployed to the area.
Human rights groups are asking UN representatives to investigate the deaths and what provoked such intense violence. Community leaders also claimed the police presence sent by the government has been minimal and ineffective, reported El Periódico.
Headlines from the Western Hemisphere
North America
Mexican President Enrique Peña Nieto said the attorney general's office will investigate the killing of 22 people by the army.
One week after Hurricane Odile barreled through Mexico's Baja California Peninsula, 80 percent of customers remain without power in the resort town of Los Cabos.
Contaminated water from a mining accident in Mexico may have made its way across the border into Arizona's San Pedro River, Mexican officials warned.
Caribbean
Dominican Cardinal Nicolás de Jesús Rodríguez called for the expulsion of the UN refugee commissioner, considered sympathetic to Haitian immigrants in the country, after violent clashes between migrants and police in Santo Domingo.
Cuba's national baseball league started its 54th season Sunday with a quarter of its 2013 World Baseball Classic team all-stars absent, reflecting difficulties in keeping players from taking better-paying contracts abroad.
Central America
In El Salvador, former President Francisco Flores was placed in police custody on Saturday following a court order. Flores was previously under house arrest amid an ongoing corruption investigation.
Central American migrants face an increasingly difficult journey through Mexico as U.S. officials pressure the Mexican government to stem the tide of immigrants traveling northward.
Andes
Colombia's Aval Acciones y Valores SA has become the largest banking group in Spanish-speaking Latin America, highlighting Colombia's solid economic growth over the past 15 years.
The Peruvian security forces' costly mission to bomb clandestine airstrips failed to significantly decrease cocaine production in world's top coca-growing valley, according to the AP.
In an attempt to tackle Venezuela's high murder rate, President Nicolas Maduro announced the expansion of a plan to disarm civilians and send troops on patrol in dangerous areas.
Southern Cone
Three people will be officially charged tomorrow for allegedly carrying out the Sept. 8 subway-station bombing which injured 14 people in Santiago, Chile, Vice News reported.
Also in Chile, thieves broke into the state-owned Dicrep pawn shop network and made off with $8.3 million in jewels.
Image: Youtube
Subscribe to Today in Latin America by Email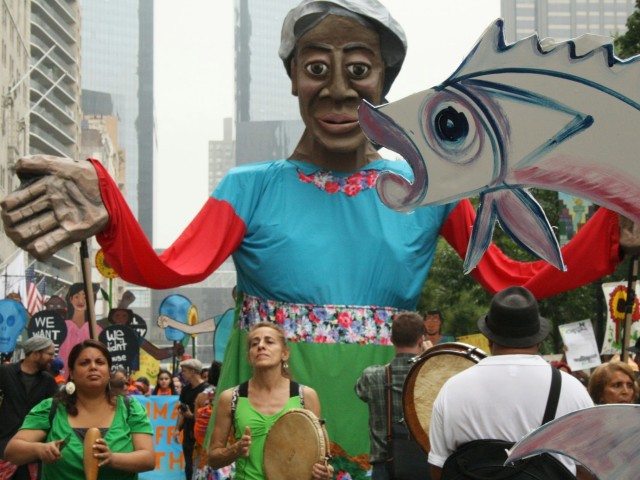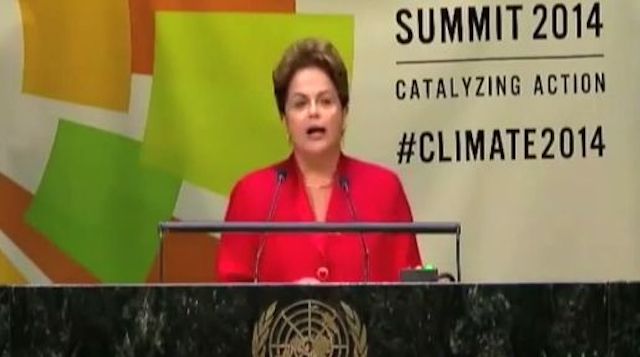 September 24, 2014
> Staff