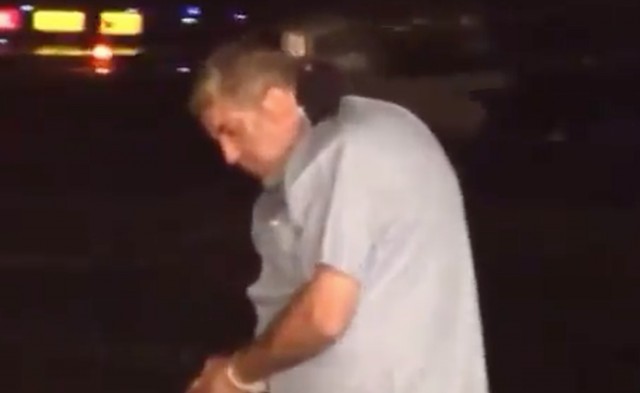 Mexico Arrests Another Drug Cartel Kingpin
October 10, 2014
By Staff
Top Story – Vicente Carrillo Fuentes, alleged leader of Mexico's Juarez cartel, was captured in the Mexican city of Torreon, the Associated Press reports. This is the second arrest in two weeks of a major Mexican cartel leader, following that of Hector Beltrán Leyva, of the Beltran Leyva organization on Oct. 1.
Nicknamed "The Viceroy," or "The General," Fuentes had a $5 million reward for his arrest in the United States and a $2.2 million reward in Mexico. He took control of the Juarez cartel from the its founder, his brother Amado, after the latter died while undergoing cosmetic surgery in 1997.
Both arrests occur as Mexico's government faces intense scrutiny over the disappearance of 43 student protesters in the city of Iguala as well as an alleged massacre of suspected 22 gang members by army troops in Mexico state. "I think it's a little bit because of the pressure," said Samuel Gonzalez, Mexico's former top anti-drug prosecutor, told the AP.
During his leadership of the Juarez cartel, Carrillo Fuentes engaged in a years-long turf war with the Sinaloa cartel, arguably the bloodiest in Mexico's history. The conflict resulted in at least 8,000 deaths, and centered around a route controlling an estimated 70 percent of all the cocaine entering the United States. In February, the leader of the Sinaloa cartel, Joaquin "El Chapo" Guzman, was captured by Mexican forces—the most high-profile arrest of a drug lord so far since President Enrique Peña Nieto's took office in December 2012.
The United States Drug Enforcement Administration issued a statement congratulating Mexico for Carrillo Fuentes' arrest. It remains to be seen, however, if his capture will translate into a decrease or increase of violence in the area, as other groups vie for power.
Headlines from the Western Hemisphere
North America
Caribbean
Central America
Andes
Southern Cone
Image: Youtube