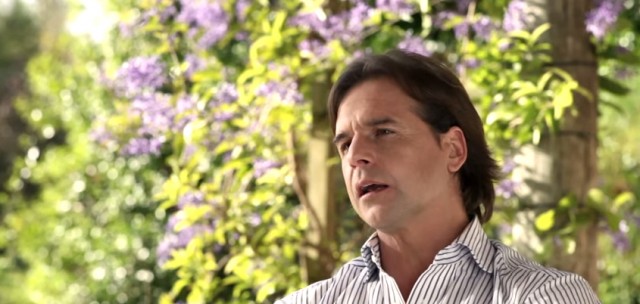 Uruguayan Presidential Candidate Would Roll Back Historic Marijuana Law
October 23, 2014
By Staff
Top Story — Days ahead of Uruguay's presidential election Sunday, the country's top opposition candidate on Wednesday vowed to repeal the country's historic marijuana law, which legalizes the commercial production and sale of the drug.
Centrist National Party candidate Luis Lacalle Pou had not previously specified what actions he would take against the law. Lacalle Pou told Reuters that he would keep the articles permitting personal marijuana use and cultivation, but would repeal the rest, including the provisions for commercialization of the marijuana industry.
Public opinion polls have consistently shown that a majority of Uruguayans oppose the law, and both Lacalle Pou and right-wing Colorado Party candidate Pedro Bordaberry have recently seized on this dissatisfaction to criticize Tabaré Vazquez, the candidate from the Broad Front party of current president José Mujica.
Mujica's initial bill drew criticism from the opposition, which said that the Broad Front party was using its majority in Congress to force the bill through without debate.
After an additional period of discussion, the bill was then amended to move the cultivation of the drug away from state control and into the hands of private entities. Following the bill's passage last December, however, the implementation of the law has been plagued by a slow rollout and further criticism from the opposition.
Though Vazquez looks assured of winning the first-round election on Sunday, polls indicate that he is unlikely to receive the absolute majority needed to avoid a runoff election in late November. Polls show Vazquez running neck and neck with Lacalle Pou in the potential runoff, leaving the country's marijuana experiment in jeopardy of being repealed before it even begins.
Headlines from the Western Hemisphere
North America
Caribbean
Central America
Andes
Southern Cone
Image:
Subscribe to Today in Latin America by Email