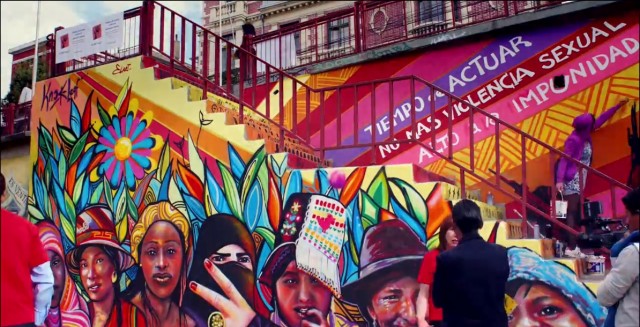 Bolivian Official Decries Pervasive Violence Against Women
November 4, 2014
By Staff
Top Story — The Bolivian ombudsman decried a spike in sexual violence against young girls in the country, following the rape and killing of a four-year-old in Palos Blancos, a town northeast of the capital of La Paz.
The rape-slaying follows two near-identical crimes against young Bolivian girls in the last two weeks, all of which point to a broader trend of violence against women in the country.
The ombudsman, Rolando Villena, spoke out against the "complacency" of local and national forces in addressing the epidemic of violence against women. The ombudsman's office claims that, among the population of underage girls, 34 percent have suffered sexual assault.
A 2013 report by the Pan-American Health Organization determined that Bolivia has among the highest levels of violence against women in Latin America. The study, done in conjunction with the Centers for Disease Control and Prevention, goes on to say that over 50 percent of Bolivian women reported having ever been a victim of sexual violence.
Bolivia's culture of violence against women played a major role in October's presidential elections. The campaign "machistas off the ballot" swept through the political debate, and succeeded in blocking the political aspirations of two candidates, who were viewed as blaming women for their own victimization.
A law created in 2013 provided funding for domestic violence shelters, created a special sex crimes task force and prescribed harsher punishments for crimes against women — including making femicide a crime punishable by 30 years in prison.
President Evo Morales admitted, however, that the law alone wouldn't be enough to end gender violence in Bolivia. According to Bolivia's Center for the Information and Development of Women, 157 women have been killed in the country between January and September of 2014.
Headlines from the Western Hemisphere
North America
Caribbean
Central America
Andes
Southern Cone
Image: YouTube