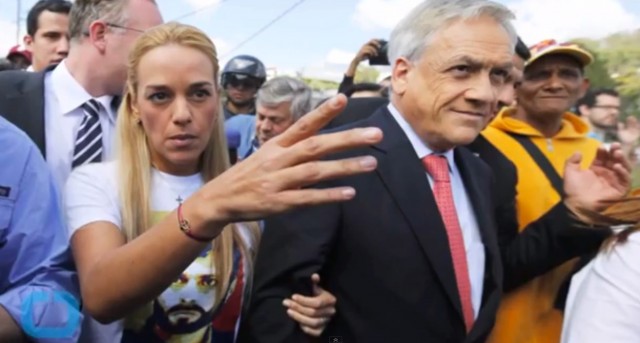 Amid Renewed Protests, Venezuela Blocks Politicians' Visit to Imprisoned Opposition Leader
January 26, 2015
By Staff
Top Story — As the Venezuelan opposition attempts to revive protests of President Nicolás Maduro's administration, the former presidents of Colombia and Chile were blocked from visiting opposition leader Leopoldo López in Venezuela's Ramo Verde prison on Sunday. López has been under arrest for almost a year over his role in anti-government protests last spring.
Sebastián Piñera, the former president of Chile, and Andrés Pastrana, the former president of Colombia spoke to reporters outside Ramo Verde prison after being denied entry by guards. They were accompanied by López's wife, Lilian Tintori, and said that López's right to be visited by family and friends was being violated.
"Leopoldo López is a politician," Piñera told the gathered reporters. "One can disagree with his ideas, but that does not provide the right to deprive him of his freedom."
"A president does not need official authorization to visit a political prisoner," Pastrana said, speaking about the Venezuelan government's decision to block their visit.
The former presidents' attempted visit comes as thousands marched in the streets of Caracas on Saturday to protest the policies enacted by Maduro's administration, blaming the president for the current economic crisis that has been exacerbated in no small part by a sharp decline in global oil prices.
Former Mexican President Felipe Calderón reportedly joined Piñera and Pastrana on the trip to Caracas over the weekend, to attend a pro-democracy event organized by opponents of Maduro.
Maduro, in turn, said Friday that the three former Latin American presidents would have "blood on their hands" for supporting the opposition.
"You should be worried about the crisis in your countries," Maduro told supporters at a rally on Friday, "and not stick your stinking noses into the affairs of the Venezuelan people."
Headlines from the Western Hemisphere
North America
Caribbean
Central America
Andes
Southern Cone
Image: YouTube
Subscribe to Today in Latin America by Email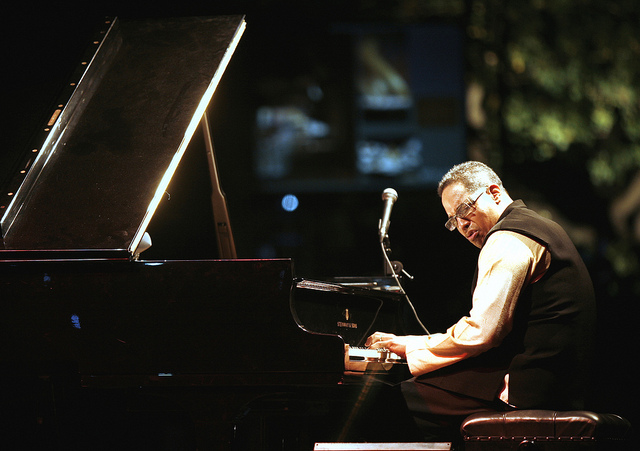 January 25, 2015
> Staff