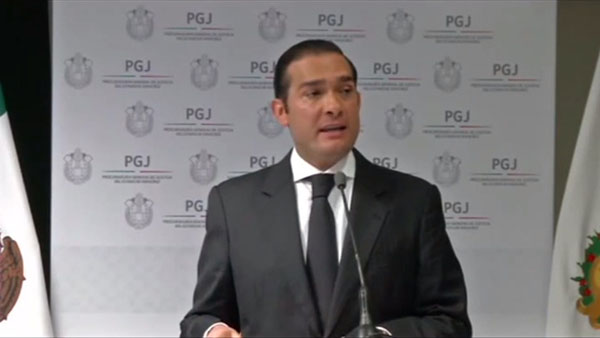 Missing Mexican Journalist Found Dead, Mayor Accused of Orchestrating His Death
The body of Veracruz journalist José Moisés Sánchez Cerezo, missing since Jan. 2, has been found on the outskirts of Medellín de Bravo, Mexico, state prosecutor Luís Angel Bravo announced on Sunday. A former police officer confessed to participating in the murder, according to Bravo, at the behest of Medellín de Bravo Mayor Omar Cruz.
Former police officer Clemente Noé Rodríguez confessed that he and five accomplices killed Sánchez. The men allegedly beheaded the journalist and disposed of his body in a ravine. Rodríguez said that he acted under orders of the local police force's deputy director, Martín López, who in turn was reportedly told to carry out the attack by Mayor Cruz. Aside from acting as deputy director for the police force, López also reportedly worked as the mayor's chauffeur and bodyguard.
Sánchez owned and edited a weekly community newspaper called La Unión. He was a vocal critic of Cruz, and posted several condemnations of the mayor on his Facebook page in the days prior to his disappearance.
On Jan. 2, a group of armed men charged Sánchez's home and removed the journalist by force as his son looked on. The men confiscated a cell phone, a camera and a computer.
According to anonymous information provided to journalist-rights group ARTICLE 19, Sánchez was reportedly threatened by the mayor multiple times in 2014. In the days leading up to his disappearance, Sánchez said he was told by a trusted source that the mayor "intended to silence him by teaching him a lesson."
Mayor Cruz previously denied involvement in Sánchez's disappearance, stating that the two had maintained cordial relations in the past.
"There has never been a problem," Cruz previously wrote in a statement. "I do not know why the family says that I am the mastermind. I've always had a cordial relationship with him."
Veracruz is among the deadliest states in Mexico for journalists, 11 having been murdered since December 2010.
For more on the disappearance and murder of Sánchez Cerezo, and the epidemic of violence against journalists in Veracruz, read our in-depth report.
Image: Youtube
Cleuci de Oliveira is a New York City-based journalist from Brasília, Brazil.