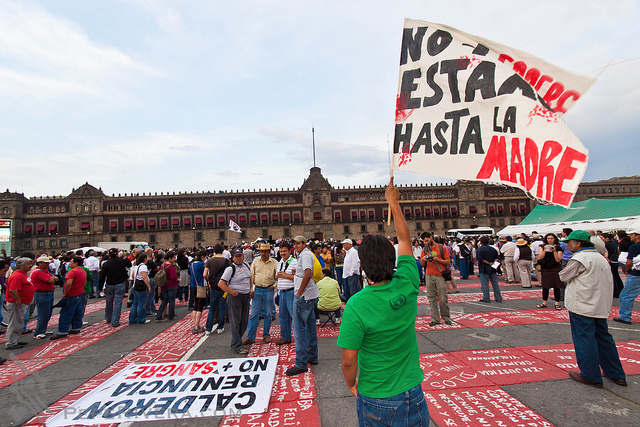 Violent Crime Kills More Mexican Youth Than Car Accidents, Report Says
September 13, 2011
By Staff
Today in Latin America
Top Story — A new report from the Mexican newspaper El Universal said that more young people die from violent homicide than car accidents in Mexico. The government statistics that El Universal reviewed show that violent deaths of people between 15 and 29 sky rocketed by about 150 percent between 2008 and 2009. The majority of the killings happened in the states of Chihuahua, Baja California, Guerrero, Sinaloa and the state of Mexico. El Universal also reported in June that some 23,000 young people were recruited into the ranks of Mexico's drug cartels since President Felipe Calderón declared war on drug traffickers in 2006. Poor education and job prospects have resulted in young Mexicans moving into the poorly paid informal economy or into organized crime.
Read More From The Los Angeles Times.

Just Published at the Latin America News Dispatch
Headlines from the Western Hemisphere
North America
Caribbean
Central America
Andes
Southern Cone
Image: Pepe Rivera @ Flickr. 
Subscribe to Today in Latin America by Email