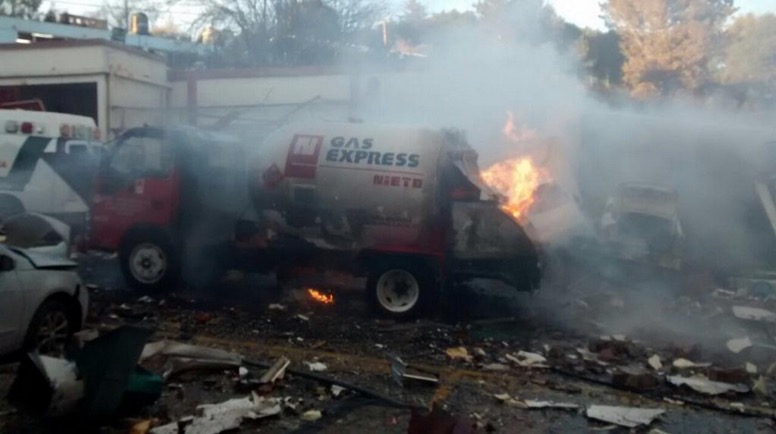 Two Confirmed Dead as Latest News on Mexican Maternity Ward Explosion Emerges
An explosion caused by a gas leak at a Mexico City maternity and children's hospital killed two people and injured dozens more, according to the Borough Chief of Cuajimalpa, where the hospital is located.
Borough Chief Adrián Rubalcava confirmed the two deaths on Twitter, rejecting previous reports that seven had been confirmed dead.
"The previously reported figure of seven corresponds to individuals transferred to hospitals who are in critical condition," Rubalcava wrote in Spanish, "and alive."
Dozens of women and children have already been evacuated from the mostly destroyed Cuajimalpa Maternity Hospital, having sustained minor injuries from flying glass shards, according to Mexico City Mayor Miguel Angel Mancera. Speaking to Televise network earlier in the day, Mayor Mancera said the number of injured parties was at least 54, with 22 of them being children. Mancera also stated that seven of the injured parties are babies, according to Televisa.
Rescuers are currently searching for victims amid the rubble of the collapsed hospital. While the fire has not been entirely put out, authorities say that there is no risk of subsequent explosions. The fire continues to burn on the recommendation of firefighters, to ensure that the remaining gas from the leaking truck burns off completely.
La situación está grave! Los servicios de emergencia locales y federales continúan trabajando en el punto! pic.twitter.com/MIKgXZS6En

— Adrián Rubalcava (@AdrianRubalcava) January 29, 2015
The explosion resulted from a leak in the hose connecting a gas truck to the hospital's tanks, according to officials. Institutions rely on gas delivered by gas trucks in parts of Mexico City that do not have a main gas supply.
Mexican President Enrique Peña Nieto expressed solidarity with the victims' relatives, writing in Spanish on Twitter: "[I extend] my sadness and sympathy towards the families of those injured and killed this morning in the Maternity Hospital of Cuajimalpa."
Cleuci de Oliveira is a New York City-based journalist from Brasília, Brazil.