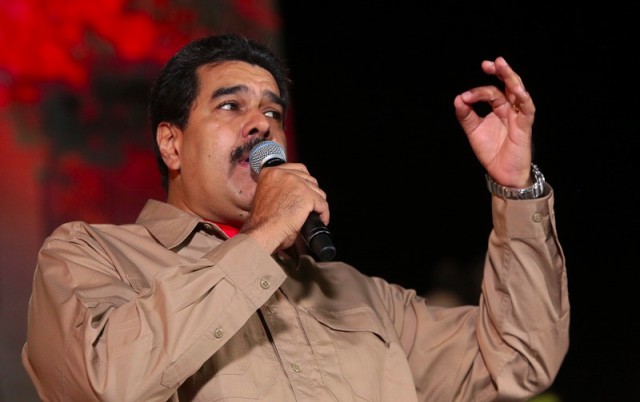 Venezuela Orders U.S. to Slash Number of Diplomats
March 3, 2015
By Staff
The Venezuelan government has given the United States two weeks to cut the number of U.S. diplomats in the country from 100 to 17, Venezuelan Foreign Minister Delcy Rodriguez announced on Monday. The order follows a speech by President Nicolás Maduro's on Saturday, in which he declared that several U.S. politicians — including former President George W. Bush and former Vice President Dick Cheney — are banned from entering Venezuela, and that U.S. tourists would henceforth have to apply for visas to gain entry into the country.
"They can't come to Venezuela because they're terrorists," Maduro said at a rally on Saturday, referring to the entry ban for Bush and other U.S. politicians. "Out of here, terrorists."
Maduro announced during the rally that tourists from the United States wishing to visit Venezuela would have to apply for visas, and would have to pay the same amount as Venezuelan tourists have to pay for U.S. visas. In February, the U.S. government placed travel restrictions on Venezuelan officials suspected of corruption and human rights abuses, as well as members of the officials' families. The restrictions marked a moment of heightened animosity between the two countries, which have not exchanged ambassadors in five years.
Venezuela is currently suffering from an economic downturn, due to a global slump in oil prices. The sale of crude makes up about 95 percent of the Latin American country's export earnings.
North America
Caribbean
Central America
Andes
Southern Cone
Image: Venezuelan government, public domain