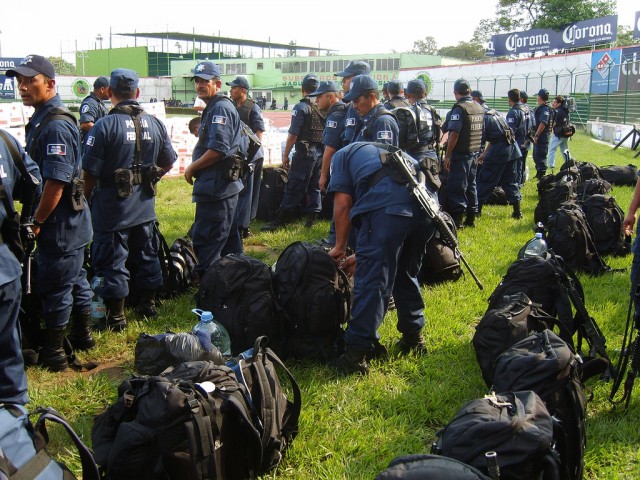 Mexican federal police.
Mexican Federal Police Implicated in Student Killings
December 15, 2014
By Staff
Top Story — Federal authorities in Mexico appear to have participated in the September attack on a group of teacher trainees in the state of Guerrero, contrary to prior government claims, according to an investigation released Saturday by Proceso magazine.
Proceso's investigation reportedly uncovered state documents that show federal police officers knew the attack was ongoing and even shot at the students as they travelled on several buses toward a protest event in Iguala, Guerrero. After that attack, 43 of the students were turned over to a local gang, who reportedly killed them and incinerated their remains.
The version of events set out in Proceso's reporting, The Huffington Post noted, contradicts the account long offered by the administration of President Enrique Peña Nieto, which has focused on the role of local officials in the students' disappearance, casting Iguala's then-mayor José Luis Albarca and his wife as the chief architects of the crime.
In the course of the investigation into the students' disappearances, Peña Nieto dispatched federal police officers — members of the same agency accused by Proceso of involvement in the attack — to maintain security in Iguala.
Peña Nieto has also proposed dismantling local police forces across the country, replacing them with state-level units while expanding federal authorities' powers to intervene.
Analysts have expressed skepticism about that plan, in part because Proceso is not the first outlet to suggest that federal authorities may have been involved in the disappearances. Francisco Goldman wrote in The New Yorker that local journalists say the military is intimately aware of happenings in Guerrero, casting doubt on the account that federal forces were caught unawares by the attack. The assertion that federal forces were ignorant of the attack is especially peculiar given the fact that they took place just 100 yards from a military barracks, argued Richard Roman and Edur Velasco Arregui for NACLA. That base's commander, Roman and Velasco continue, was at a party thrown by Iguala mayor Albarca's wife during the time of the attack.
As of Sunday night, Mexico's government had not issued a response to Proceso's reporting. Meanwhile, two people claiming to be eyewitnesses to the September attack told Fusion they could not immediately confirm that federal authorities were involved.
Headlines from the Western Hemisphere
North America
Caribbean
Central America
Andes
Southern Cone
Image: Huitzil, CC-BY-2.0
Subscribe to Today in Latin America by Email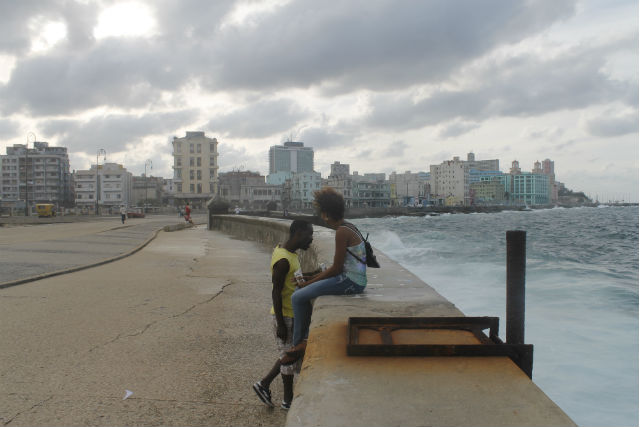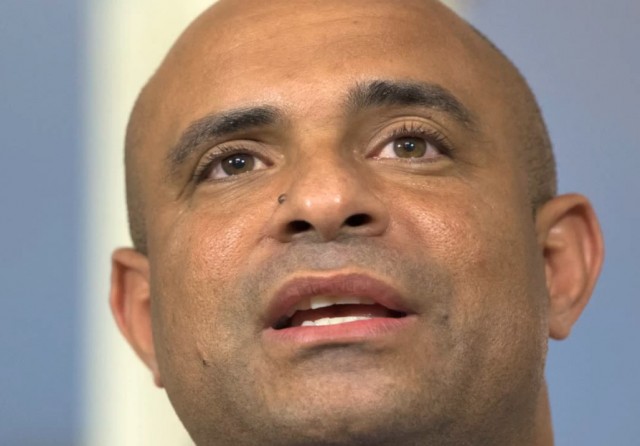 December 16, 2014
> Staff