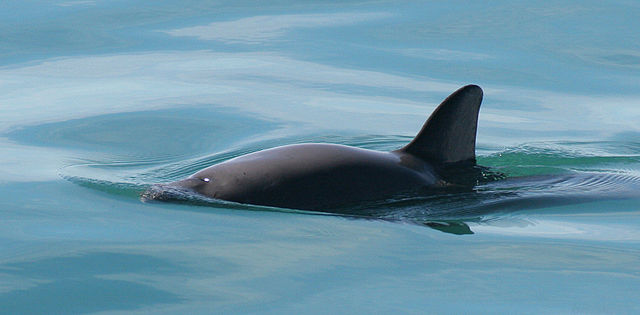 Great Reads Round-Up: March 2-8
March 8, 2015
By Staff
Mexico Moves to Save Endangered Porpoise
Elisabeth Malkin. The New York Times. Feb. 28, 2015.
The Mexican Government will implement a new policy at the end of march to save the vaquita, a tiny porpoise that is at high risk of disappearing in the Northern Gulf of California. The Government will ban gillnets in the area for two years, and compensate the fisherman that live off catching shrimp. But this plan might be insufficient to save the rare porpoise, due to the fact that criminal organizations are also illegally fishing in the area in search of a rare fish called totoaba, whose swim bladder sells for high prices as a medicine in China.
Lost City Discovered in the Honduran Rain Forest
Douglas Preston. National Geographic. March 2, 2015.
A group of U.S. and Latin American explorers found an ancient lost city in the middle of the Honduran rain forest, National Geographic reported this week. The archaeological remains point to a culture never explored before by archeologists. The culture, explains the article, probably existed thousands of years ago and then vanished. The explorers agreed to not reveal the location of the city to protect the site from looters, but the area is also under threat of deforestation from cattle ranchers, which is an important industry in Central America.
Jessica Weiss. Narratively.
Laura Agudelo is a woman from Bogotá who has challenged Colombia's cultural norms regarding beauty. Journalist Jessica Weiss wrote a profile about this young and large woman, who has been a pioneer plus-size model in her country, and whose blog has become one of the most-read websites in Latin America among "fat-shionistas."
Melissa del Bosque. Texas Observer. March 2, 2015.
Writing for the Texas Observer, Melissa del Bosque examines the consequences of the significant buildup in security infrastructure along the U.S. border with Mexico. Interestingly, del Bosque highlights the role of a security consulting firm run by a retired U.S. Army general, which received almost $20 million in no-bid contracts to help Texas develop a military-style strategy to secure its border. This strategy entails the use of heavy firepower by law enforcement officers, who have sometimes mistaken unarmed undocumented migrants for drug traffickers, and with deadly consequences.
A Cuban-American's hope for US-Cuba relations clouded by past mistakes
María Cristina García. Quartz. March 3, 2015.
Cuban historian María Cristina García published an op-ed for Quartz this week, in which she expresses her fears about the new relationship the United States and Cuba are developing. García reminds readers how close and dynamic economic relations were between the two countries on the eve of the Cuban revolution, but at the same time how problematic these relationships were.
Is Ecuador's Correa blurring the lines between religion and politics?
Ruxandra Guidi. The Christian Science Monitor. March 5, 2015.
During his seven years in office, Ecuador's President Rafael Correa has increasingly allowed his Catholic faith to shape his policies on education, reproductive health and poverty reduction. Presidential appointees and stifled proposals have reflected his move towards conservatism, which many argue could especially impede the country's progress on maternal health. Ecuador is one of the most Catholic nations in Latin America, but it also has the highest teen pregnancy rate in South America. Not surprisingly, abortion is a contentious issue. Correa has publicly defended his views on abortion, but insists that he is not trying to impose his religious views on anyone.
Image: Paula Olson, public domain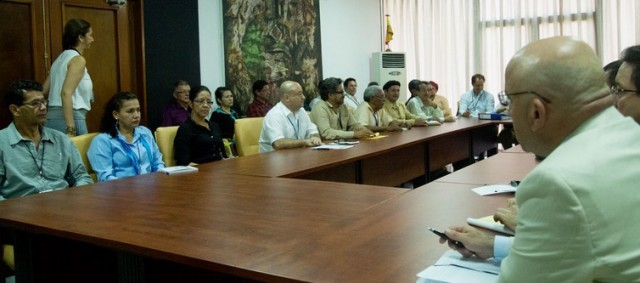 March 6, 2015
> Staff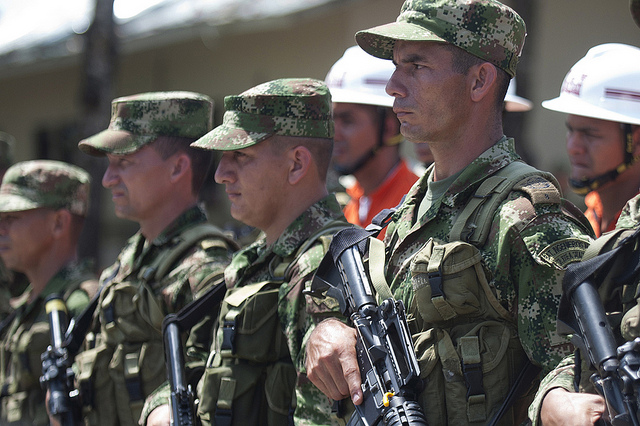 March 9, 2015
> Staff