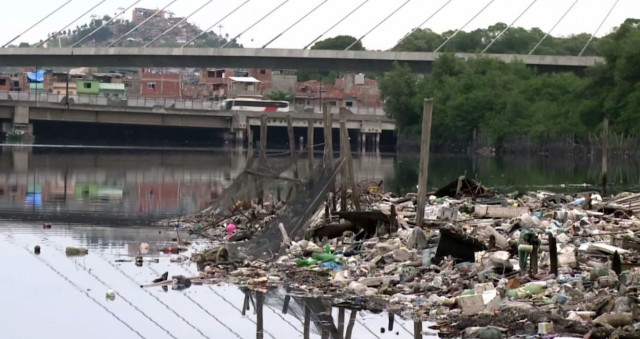 Rio de Janeiro Unable to Clean Polluted Bay Ahead of 2016 Olympics: Mayor
March 24, 2015
By Staff
Top Story — Rio de Janeiro Mayor Eduardo Paes conceded Monday that the city would be unlikely to clean up the raw sewage and garbage in Guanabara Bay in time for the 2016 Olympics. Cleaning the polluted waterway, where sailing events are to be held, was one of the city's major commitments in its bid to host the Olympics.
Speaking with SporTV, Paes lamented the probable failure to deliver on the promise, calling it a "shame" and a "wasted opportunity." The waterway has been a central concern of Olympic organizers and athletes alike, who say they fear becoming sick from the contaminated water or running into floating garbage during the event.
Many state officials, including the state's governor, have previously raised similar concerns that the cleanup is unfeasible. Environmental activists and journalists have documented floating trash across the whole bay, including the area to be used for sailing. An Associated Press photographer recently captured an image of a large oil slick trailing a boat, prompting a response Monday from city environmental officials, who pledged fines for the boat's owners.
Headlines from the Western Hemisphere
North America
Caribbean
Central America
Andes
Southern Cone
Image: YouTube
Subscribe to Today in Latin America by Email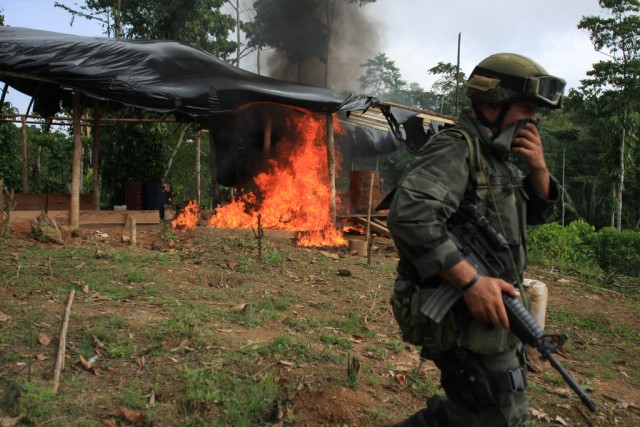 March 23, 2015
> Staff