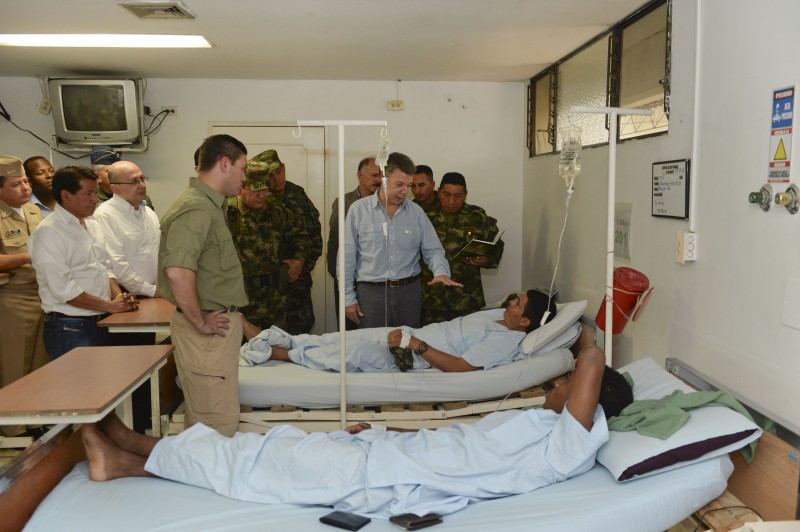 Colombian President Juan Manuel Santos visits soldiers injured in a FARC attack in the Cauca region.
(Photo: Effraín Herrera)
After 10 Soldiers Killed, Colombia Resumes Bombing of FARC
April 16, 2015
By Staff
Top Story — At least 10 Colombian soldiers were killed and 17 injured Wednesday in an attack carried out by FARC rebels, which prompted President Juan Manuel Santos to reinstate air raids against the guerrilla group that had been halted in March.
Santos declared the attack an explicit breach of the unilateral ceasefire the FARC announced in December. "The incident was the product of a deliberate, not fortuitous, attack by the FARC," said Santos after he met with military commanders in the city of Cali. The attack occurred in Colombia's Cauca province, and was the deadliest assault by the FARC since the ceasefire was declared.
Santos' move to allow bombings on FARC camps is a significant setback to the ongoing peace talks between the Colombian government and FARC, which began in 2014 and continue in Havana, Cuba. Santos did not suspend peace talks altogether, however, saying the attack highlights "once more the need to accelerate the negotiations and put an end to this conflict."
Headlines from the Western Hemisphere
North America
Caribbean
Central America
Andes
Southern Cone
Subscribe to Today in Latin America by Email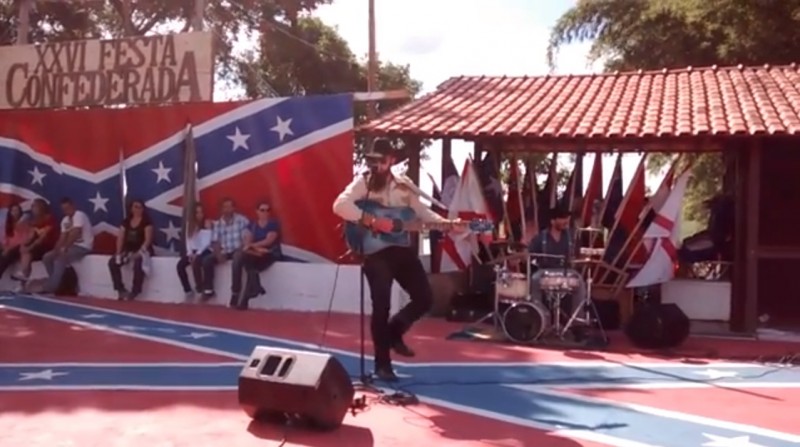 April 17, 2015
> Staff