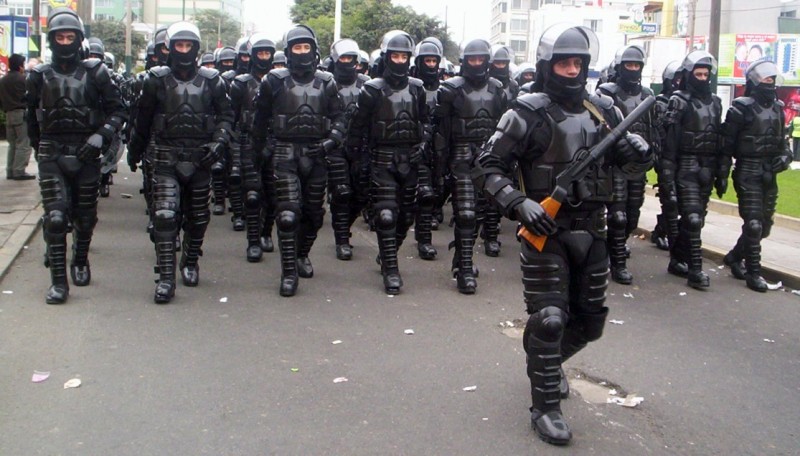 One Killed, Two Injured in Peru Mining Clashes
May 6, 2015
By Staff
Top Story — One person was killed and two were injured in Peru on Tuesday, as protesters clashed with police during demonstrations against a $1.4 billion copper mining project.
The fatality is the second in two weeks in the region of Arequipa over the Tía María project. The venture by the Mexican-owned Southern Copper Corporation has been on hold since 2011 when three protesters were killed, Reuters reported. Protesters, the news service reported, have expressed concerns about the project's impact on local water supplies, a concern which has persisted despite the firm's agreement last year to build a desalination plant.
After a protester died of a bullet wound on April 22, Peru's interior minister José Luis Peréz Guadalupe replaced a local police chief, ordering his replacement not to use deadly force against demonstrators, according to Reuters. According to El Comercio, the police announced that the protester killed on Tuesday had a wound from a shotgun. A local mayor, who has spoken out against the project, told Reuters the death could escalate tensions and galvanize opposition.
The economy of Peru, the world's 3rd-largest exporter of copper, depends heavily on mining, its main overall export.
Headlines from the Western Hemisphere
North America
Caribbean
Central America
Andes
Southern Cone