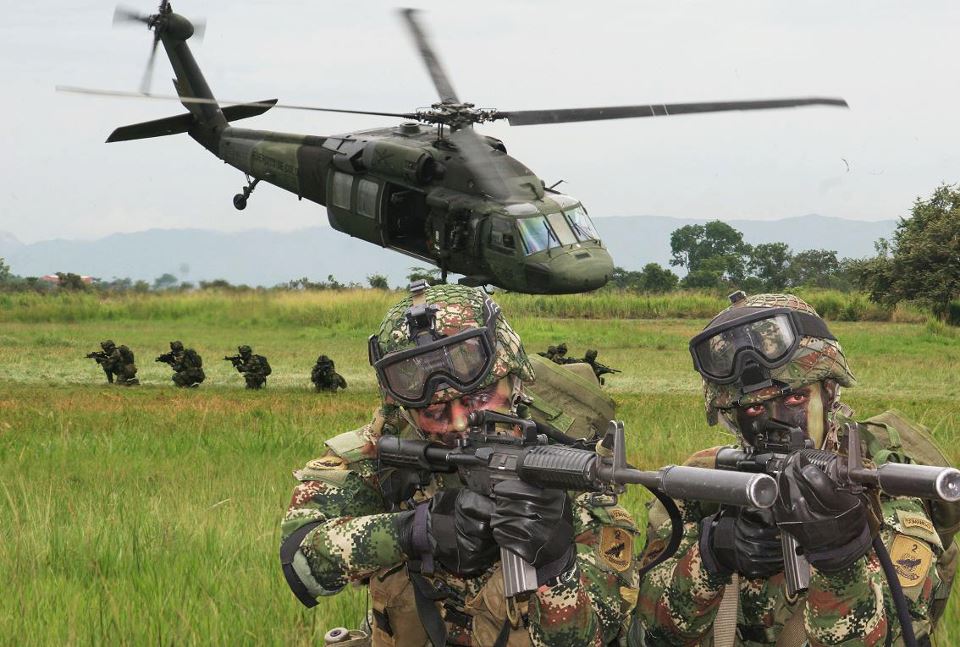 The Colombian military. (Image:
Mrnico1092
, CC BY-SA 3.0)
Colombian Government, FARC Announce Plans for Truth Commission
June 5, 2015
By Staff
Top Story — Colombia's government and FARC rebels announced on Thursday their intention to form a truth commission, a major sign of progress in the ongoing peace process, which has faced difficulties in recent months.
The findings of the truth commission, which would be convened in the event of a successful conclusion to the peace negotiations, would not be admissible in court, the BBC reported.
Both the FARC and the government have been accused of human rights violations during the conflict, which began in 1964. Since peace talks began in 2012 in Havana, Cuba, the two sides have reached an agreement on three out of five agenda items.
The announcement of the plans for the truth commission comes after a wave of violence between the government forces and the FARC. The government resumed its campaign of aerial bombardment in April after an ambush by FARC rebels killed at least 10 soldiers, an apparent violation of the group's own unilateral ceasefire. A month later, a top FARC commander, and negotiator in the peace talks, was killed in a bombing raid.
Headlines from the Western Hemisphere
North America
Caribbean
Central America
Andes
Southern Cone