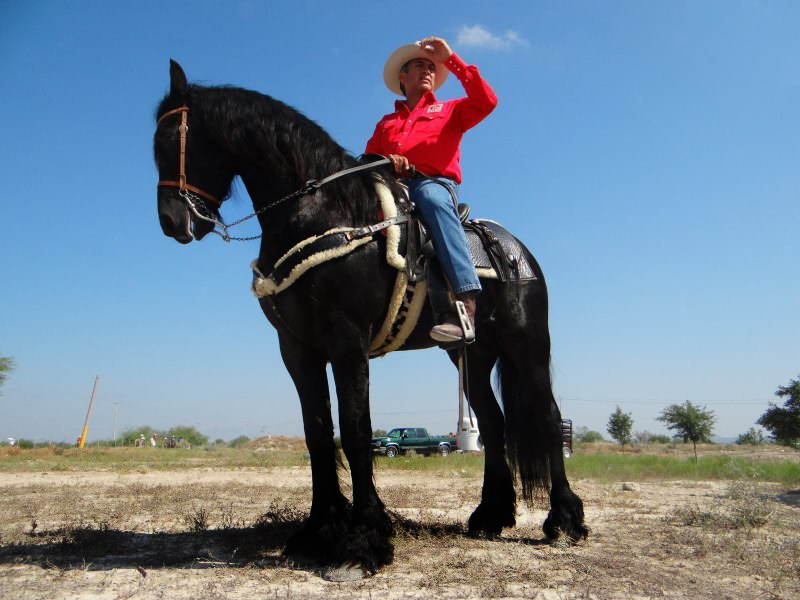 Jaime Rodríguez, who is poised to be Mexico's first independent governor. (Image:
Estefania Acevedo
, CC BY-SA 3.0)
In Election Marred by Gang Violence, Mexico's Ruling Party Likely to Maintain Majority
June 8, 2015
By Staff
Top Story — In congressional elections marred by gang violence and widespread protests, Mexican President Enrique Peña Nieto's ruling Institutional Revolutionary Party is expected to keep a slight majority as polls closed Sunday.
The elections were seen as a litmus test for Peña Nieto, who has faced discontent over poor economic growth and several conflict-of-interest scandals. In addition to protests, the lead-up to the elections also saw drug cartels kill seven candidates and at least nine election officials.
Though the president's party is expected to maintain its majority, the country's first ever independent gubernatorial candidate was leading in the northern Nuevo León state, according to exit polls conducted by several media outlets.
This was the first election in Mexico's history to allow independent candidates after an electoral reform was passed last year. Jaime Rodríguez, known as "El Bronco" after surviving two assassination attempts while mayor of the city of Monterrey, has said he'll wait until final results are in to celebrate victory in Nuevo León.
Though for the most part the elections took place peacefully, several states experienced boycotts and protests, including the burning of ballot boxes. In Oaxaca state, which has been a focal point of teacher protests, several fires were set and the Organization of American States was forced to suspend its observer mission.
Final results are expected on Monday afternoon.
Headlines from the Western Hemisphere
North America
Caribbean
Central America
Andes
Southern Cone